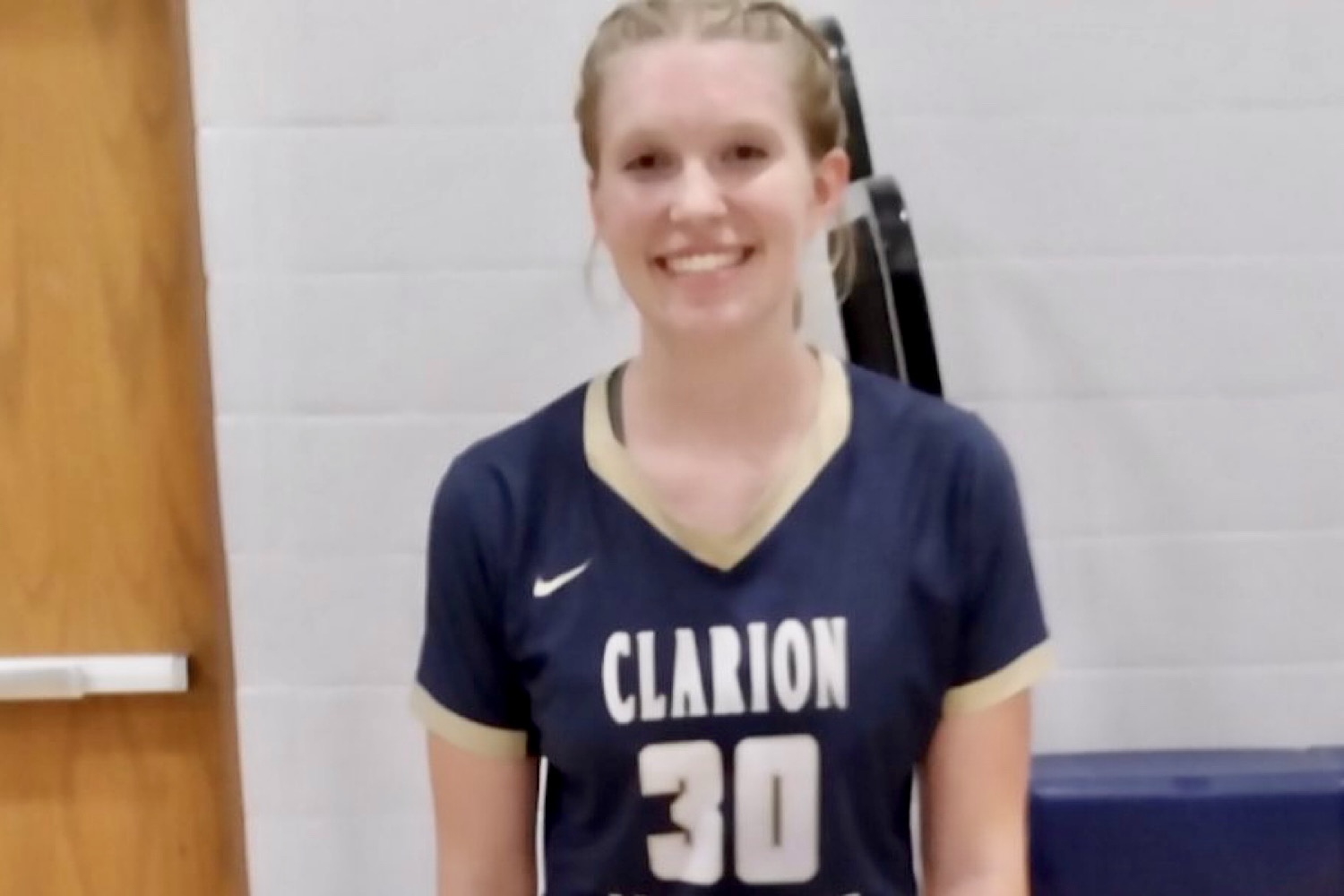 STRATTANVILLE, Pa. (EYT/D9) — It may not have been their prettiest or most efficient match of the season, but Clarion-Limestone was able to come away with a 21-25, 26-24, 27-25, 16-25, 15-8 victory over Moniteau on Tuesday evening.
"Anytime you pick up a win it's a good thing," said C-L head coach Ryan Troupe. "We didn't play well in many aspects tonight. We have a lot that we need to improve upon, and we need to be more consistent as a group in every match."
C-L (4-4) held the largest lead of three points at 11-8. After Moniteau tied things up at 11-all, the set would feature seven more ties, the last coming at 19-19 when the Warriors would close out the opening set on a 6-2 run for the 25-21 win.
Moniteau would hold a 16-11 lead in the second set before the Lions fought back to tie things at 22-all. After a tie at 24, the Lions notched the final two points to tie the match at one set each.
Moniteau again led by as many as six points at 17-11 in the third set. C-L would fight back to tie the set at 19-19. The rest of the set would go back and forth with Alyssa Wiant serving for two consecutive aces with the score tied at 25 to give the Lady Lions the 27-25 victory.
C-L got off to a good start in the fourth set by scoring the first five points for a 5-0 lead. However, Moniteau answered with the next 12 straight points to take a 12-5 lead and never really being challenged in winning the fourth set 25-16.
After being tied at six in the fifth set, the Lions proceeded to finish off the set and the match with a 9-2 run to come away with the 15-8 victory.
"We always talk about how every point, set, and match is important," said Troupe. "We seem to have different players step up at different times which is a good thing. However, we are still looking for that one consistent leader out on the floor."
Wiant finished with 10 kills, 13 points, and five aces for C-L. Jenna Dunn added seven kills while Ansley Burke and Maddy Greeley each added five kills. Kaylee Smith handed out 28 assists while Abby Knapp picked up 17 digs. Burke also served for 12 points while Smith served for 10 points.
"I thought Alyssa played a pretty solid game for us," said Troupe. "She led us in kills and her serving was on as usual as she served consecutive aces the one set to close it out. Maia Strohm and Lily Mahle also made strong contributions coming off the bench in pressure situations when we were looking for any kind of a spark to get us going."
Davina Pry had six kills, five blocks and three aces, Sydney Bayless had three kills and four blocks, Sophia Tennent four kills and Allie Pry eight digs, two kills and two aces for Moniteau.
ELK COUNTY CATHOLIC 3, RIDGWAY 0 — Tori Newton had 10 kills and Reagan Bauer seven kills and three aces to lead the Crusaders.
Lucy Klawuhn also had five kills and five aces for ECC.
REDBANK VALLEY 3, KARNS CITY 0 — Alivia Huffman had nine kills and nine digs to lead the Bulldogs to a 25-16, 25-18, 25-15 win over Karns City.
Izzy Bond had five kills and Caylen Rearick pitched in 11 digs for Redbank Valley.
Taylor Ripple laso had three kills and five aces and Mylee Harmon 13 assists for the Bulldogs.
Karns City got 10 digs, eight assists and two kills from Rosie Carden, six kills, 11 digs and two aces from Ava Fox and six digs from both Nicole Taylor and Kendall Ritzert in the loss.
GIRLS SOCCER
Redbank Valley trailed 1-0 at the half, but got goals from Ember Hetrick and Lia Hageter pushed the Bulldogs past Elk County Catholic, 2-1.
Hetrick and Lilli Barrett had assists for Redbank.
KARNS CITY 4, FOREST 1 — Lyrik Reed scored a pair of goals to help the Gremlins past the fires.
McKenna Martin and Emmal Dailey also found the back of the net for Karns City.
Martin, Dailey, Cece Morrow and Avah Burke had assists.