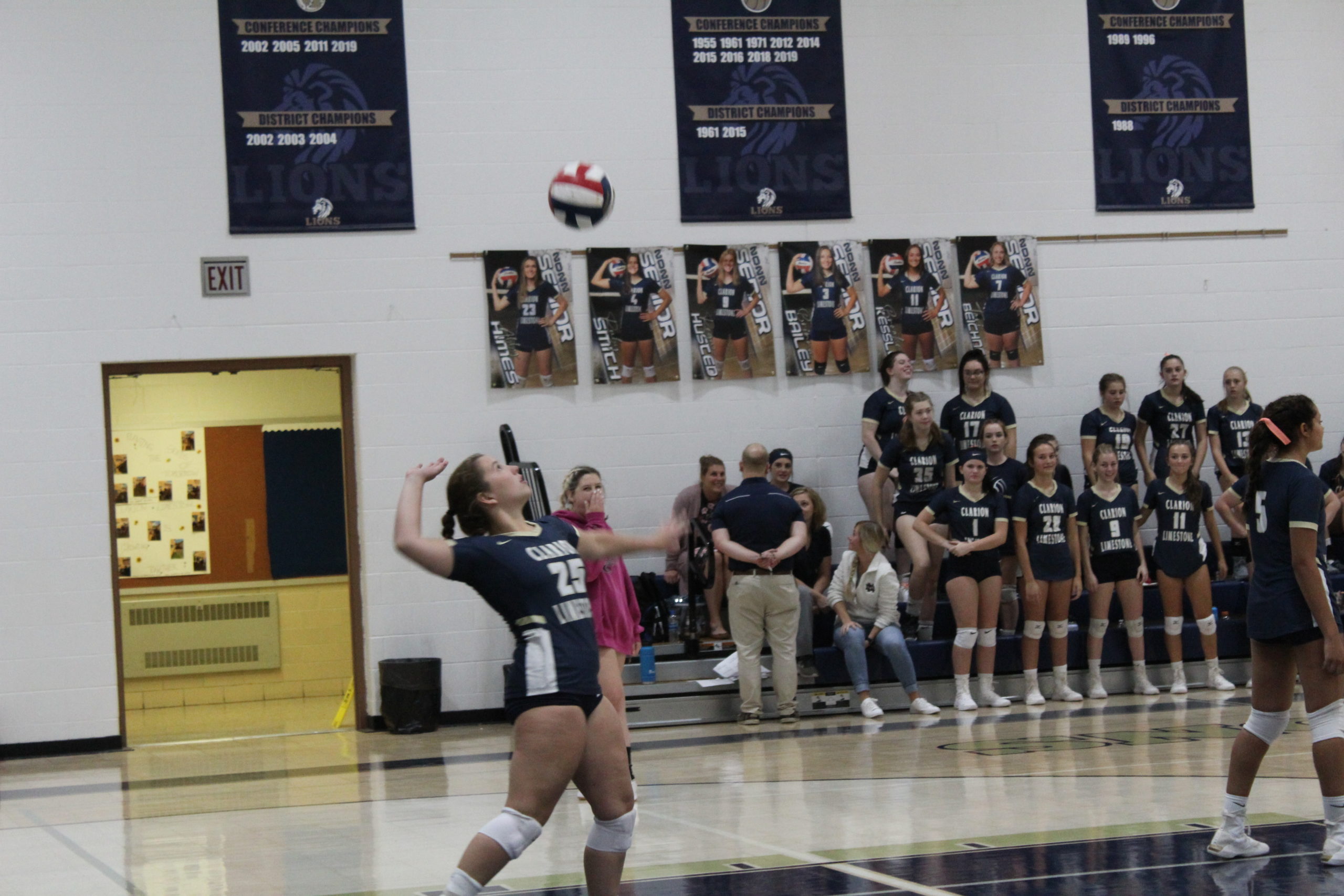 STRATTANVILLE, Pa. (EYT/D9) — With rally scoring in volleyball, serving can play a huge role in how the match ultimately turns out. On Thursday evening that proved very true as Clarion-Limestone served for 35 aces, helping the Lions to their second victory of the season, a 25-9, 25-4, 25-4 triumph over Forest Area in the home opener for C-L at the Lions' Den in Strattanville.
Kendall Dunn played a huge role in the victory, handing out 20 assists while serving for 14 of the 35 total aces.
(Above, Kendall Dunn serves for one of her 14 aces against Forest)
"In that third set Kendall served for like 14 straight points to get us going," said C-L head coach Ryan Troupe. "She's such a good athlete and sees the court so well and she can pick her spots."
C-L (2-0 overall) took the opening set 25-9.
In the second set with the Lions holding a five-point lead of 8-3 and after a side out made the score 9-3, it was Ruby Smith who stepped to the service line. Smith served for 10 straight points to push the lead to 19-3 before a service error gave the ball to the Fires.
C-L closed out the set on a 6-1 run for the 25-4 victory.
"Serving has really been our focus since day one of practice and in the offseason," said Troupe. "We want to be aggressive with our serves to get our opponent out of their offense and get us into ours."
Dunn started the third set by serving for 14 straight points in opening a 14-0 lead. That hole would be too steep to overcome for the Fires as C-L closed out the set and the match with another 25-4 victory.
Ruby Smith and Alyssa Wiant paced the Lady Lions at the net with five kills each.
"We had a pretty balanced offense tonight," said Troupe. "With all the aces we really didn't get to run a lot of things, but when we did, we were pretty efficient and got a lot of people involved."
C-L also won the junior varsity match 25-16, 25-11.
Keystone 3, Cranberry 0 — Junior Leah Exley turned in a monster match for the Panthers with 14 kills, four blocks, nine service points and three aces in a 25-20, 25-20, 25-23 sweep of the Berries.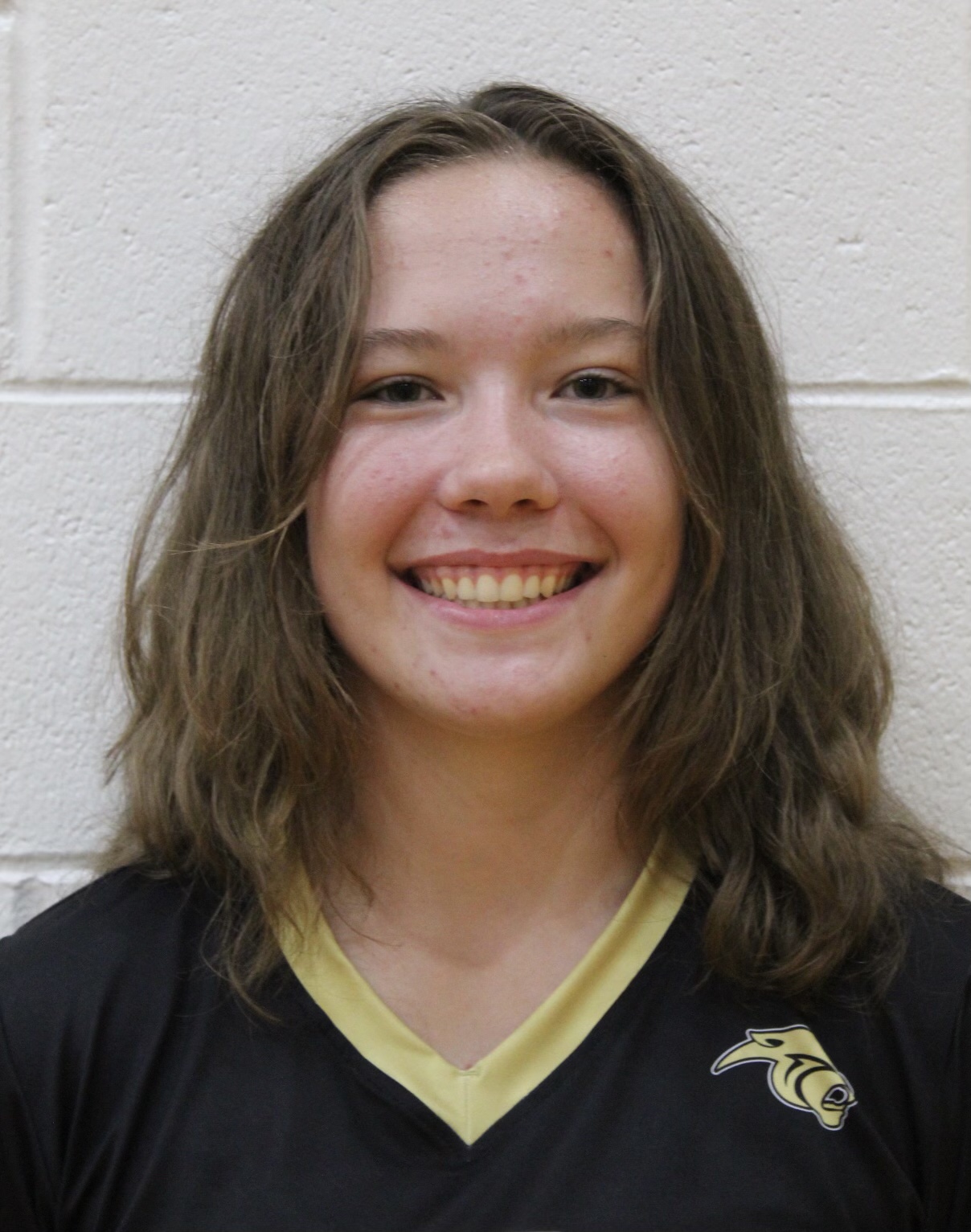 (Leah Exley)
Alyssa Weaver had 11 assists and eight points and Sydney Bell six blocks and 11 points for Keystone (1-1).
The Panthers' junior varsity team also won in three sets, 25-15, 21-25, 25-20. Frankie Leadbetter had 11 digs and 14 points. Gwyn Manno also turned in a good all-around game with eight kills, 10 points, five aces and five digs.
A-C Valley 3, Union 0 — Meah Ielase had seven kills and nine digs and Jenna Stefanacci had 12 assists as the Falcons downed the Damsels 25-18, 25-21, 25-16.
Paige Klinger added 14 points, five aces and three kills. Lexi Ruckdeschel had 13 digs, four kills and three blocks and Mackenzie Parks seven digs for A-C Valley.
Union was paced by Dominika Logue, who had eight kills, four aces and eight digs.
Elk County Catholic 3, St. Marys 0 — Tori Newton put up 12 kills and Madison Marzullo chipped in eight kills to help the Crusaders to a 27-25, 25-22, 25-22 victory.
Moira Stanisch had 22 assists and Lucy Klawhun six aces for Elk County Catholic.