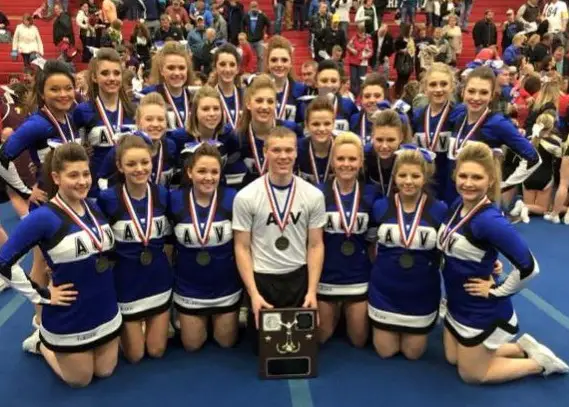 HERSHEY, Pa.  – A-C Valley missed out on the final round of the PIAA Co-Ed Varsity Division Competitive Spirit Championships by a mere 0.44 of a point Saturday.
The Falcons took second in the semifinals to Allentown Central Catholic with only one team coming out of the semifinals to join the other five teams that had already qualified for the final round during Friday's preliminary round.
A-C Valley scored 64.43 points to finish second to ACC, which had a score of 64.87.