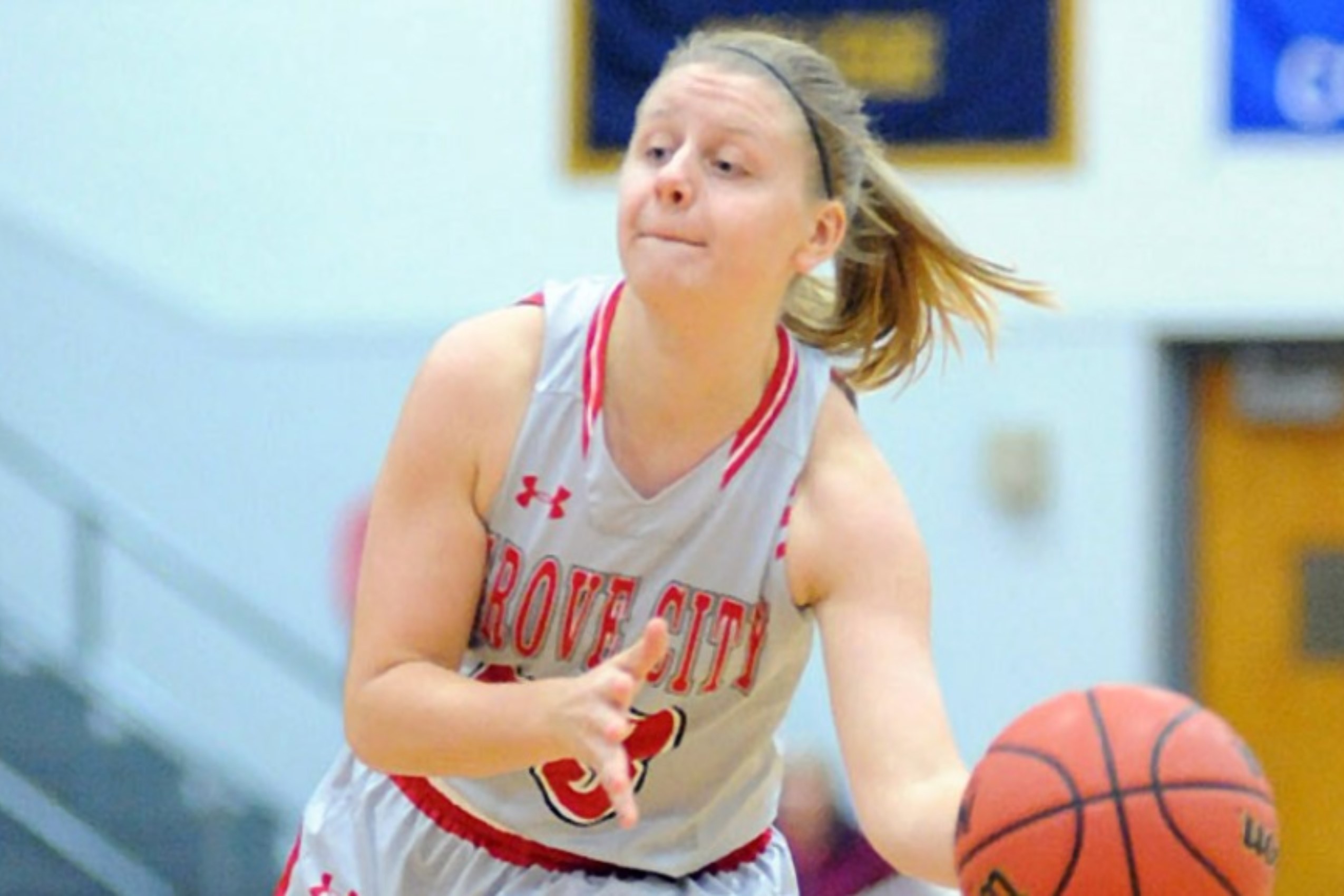 INDIANAPOLIS – Grove City College rising senior women's basketball player/track and field performer Erin Logue, an A-C Valley graduate, has been selected to participate in the NCAA's prestigious Career in Sports Forum, which is being held from May 31 through June 3 at the NCAA's national headquarters.
(Photo courtesy of Grove City Athletics)
The Career in Sports Forum, an annual educational forum hosted by the NCAA, brings together 200 student-athletes to learn and explore potential careers in sports, with the primary focus on college athletics. This unique, four-day forum is designed to assist student-athletes in charting their career paths, as well as provide an opportunity to network and learn from current athletics professionals.
Logue is a three-year member of the Grove City women's basketball team. In 2017-18, she played in 25 games at guard for the Wolverines, helping the Wolverines to an 18-10 overall record and a 12-6 mark in Presidents' Athletic Conference play.
This spring, Logue qualified for the Eastern College Athletic Conference Division III Track and Field Championships in the javelin. She earned sixth in the javelin at the PAC Championships this year.
A chemistry/secondary education major, Logue has earned three letters each in basketball and track at Grove City.
The Career in Sports Forum is open to students who are in their junior or senior year of college. Nominated student-athletes are required to have been athletically eligible, as well as participated, in an NCAA-sponsored sport during the current academic year.