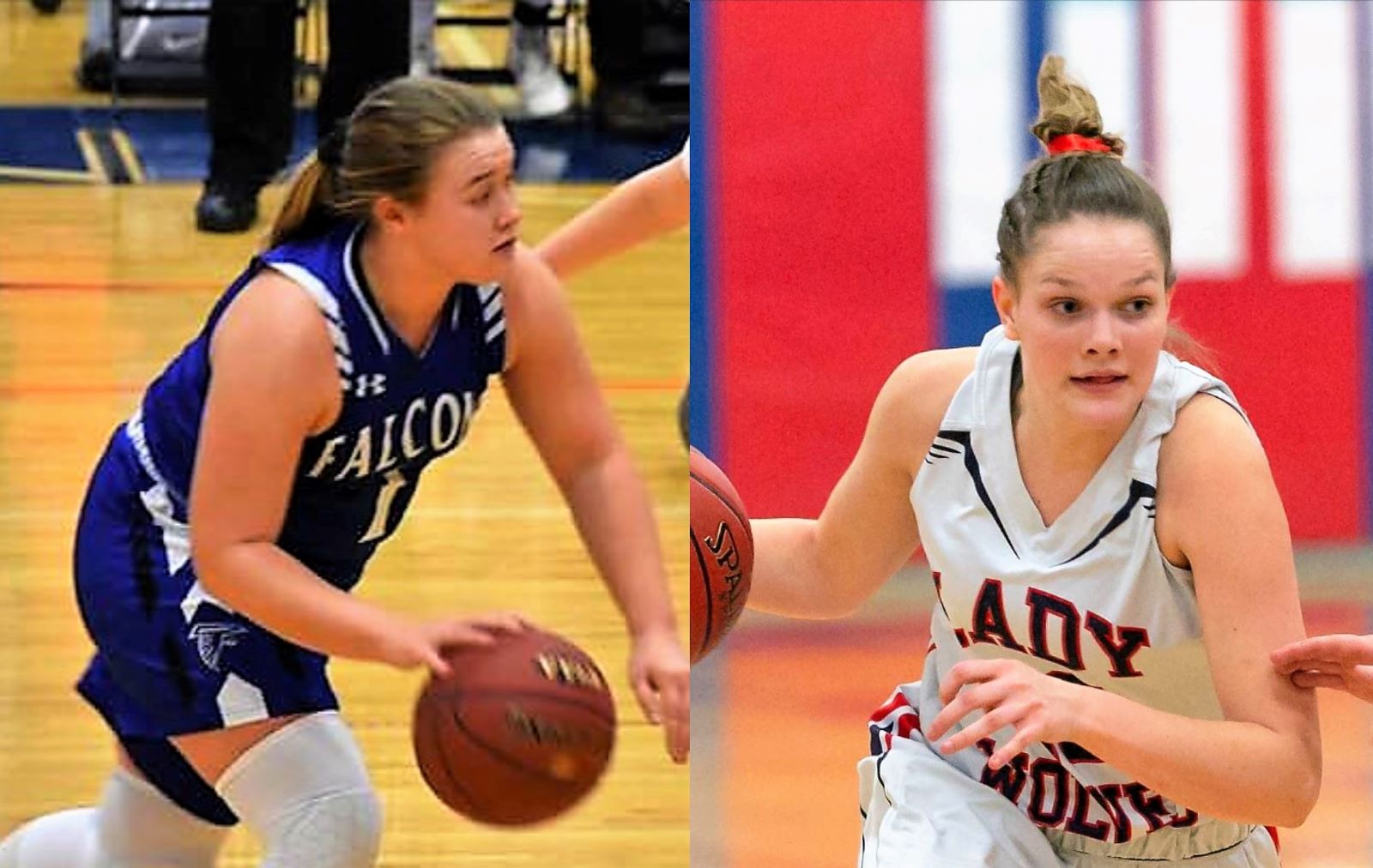 MECHANICSBURG, Pa. – The PIAA Wednesday announced the game times and site locations for the Kane and A-C Valley girls' Class 2A quarterfinal games.
(Photo of A-C Valley's Cami McNany (left) and Kane's Hannah Buhl, who are both in the PIAA quarterfinals with their teams Friday. McNany photo by Cynthia Cullen Rapp. Buhl photo by Tessa Boschet) 
District 9 champion Kane will play District 10 champion West Middlesex at 7 p.m. Friday, March 15, at Franklin High School, while District 9 runner-up A-C Valley will take on District 5 champion Everett at 6 p.m. at Hempfield High School just outside of Greensburg, Pa.

If both teams would happen to win, they would meet each other Monday, March 18, for the right to go to the PIAA Championship game.