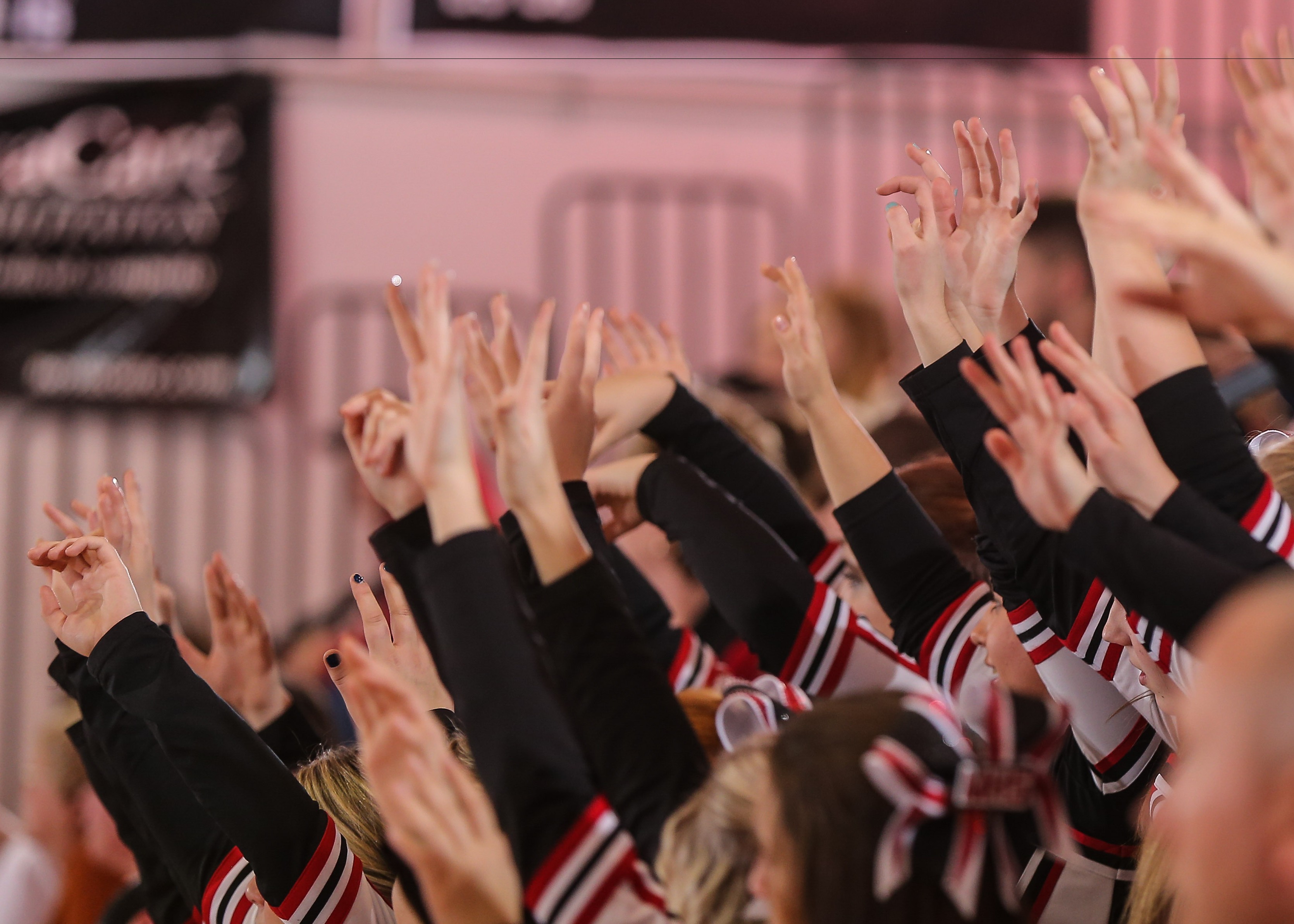 By Chris Rossetti
With just three weeks left in the District 9 basketball season, it's not too early to start looking at the District 9 playoff seedings and what times may or may not go to the playoffs.
Even though the District 9 postseason is an "open" tournament meaning any team could chose to enter the field, most schools – not all but most – have a .500 policy meaning their team must be .500 to go to the postseason. This policy differs from school-to-school and some are more strict about it than others.
The .500 policy creates de facto playoff races across classifications, so more than just seeding is at stake.
CLASS A GIRLS
In girls' Class A, five teams – Coudersport, North Clarion, Northern Potter, Keystone and DuBois Central Catholic – have guaranteed themselves .500 records.
And those five teams will most likely make up the top five seeds with Coudersport and North Clarion duking it out for the No. 1 seed, which is determined by winning percentage.
Coudy currently holds the top position with a 14-1 record with North Clarion coming in at 15-2.
The She-Wolves real hope for the No. 1 seed would be a Coudersport loss at DCC Feb. 5. If both teams finish at 20-2, the tiebreaker very well could go to North Clarion.
As for the rest of the top five, Northern Potter would appear to be in the best position to grab the No. 3 seed. The Lady Panthers are 12-4 as is Keystone, but Keystone's schedule is much tougher down the stretch.
NoPo should be favored in all six of its remaining games, while Keystone has a tough stretch coming up this week alone when it faces Karns City and Moniteau. The Lady Panthers then end the year with Punxsutawney.
That schedule could actually end up dropping Keystone all the way to the fifth seed with DCC moving up to No. 4.
The Lady Cardinals schedule isn't easy either, though, with Coudersport, Cambria Heights, Johnsonburg, Kane and Brookville all remaining.
With the top five seeds set in some order, the real question that remains is who will join them.
Record wise, Union would appear to be in the best position with the Golden Damsels needing just one win to reach .500.
But Union's schedule is daunting to say the least. There probably isn't a single game left that Union will be favored in with the Golden Damsels best hope for a win coming Feb. 3 at A-C Valley, a team it lost to by 15 back in December.
After Union, there are eight teams that are either at .500 or within two games of .500 – Smethport (8-7), Elk County Catholic (8-8), Otto-Eldred (8-8), Clarion (8-8), A-C Valley (8-8), Johnsonburg (7-8), Oswayo Valley (7-9) and Ridgway (7-9).  Which of these teams will surge? Who will fall off?
Looking at the remaining schedules, Smethport, ECC and Johnsonburg are at least even bets to reach .500, while Otto-Eldred and Clarion also have an OK shot at reaching the mark.
On the other hand, A-C Valley, Ridgway and Oswayo Valley appear to have a tall task at hand.
A-C Valley has six games remaining and should be the favorite against Union while pick-ems against Redbank Valley – a team A-C Valley beat by five in December – and St. Marys. But the Lady Falcons will also be prohibitive underdogs to Moniteau, Karns City and Keystone meaning they would need to win the other three games to reach .500.
Ridgway is looking at the same thing with tonight's (Monday's) game at Brockway shaping up to be a must win for the Lady Elkers. After that, only a game Friday with Sheffield looks to be a sure thing in terms of a win.
Oswayo Valley doesn't have a single game left that it will be a favorite in and still must play Coudersport and Northern Potter.
CLASS A BOYS
Moving over to the boys' side in Class A, seven teams – Elk County Catholic, Clarion-Limestone, Ridgway, Coudersport, Clarion, Oswayo Valley and Otto-Eldred have already reached the 11-win mark with two more – DuBois Central Catholic and Union in good position to do so needing just one more win each.
ECC currently holds a one-game lead on C-L and Coudersport for the top seed with the tiebreaker most likely also going to the Crusaders, although with games left against Punxsutawney, DuBois, St. Marys and Bradford an undefeated regular season still has a lot of work to it.
C-L, on the other hand, has a fairly easy schedule down the stretch with the biggest tests probably coming from Cranberry and Clarion, but the Lions will be favored in both games.
Coudersport also has a favorable ending schedule with the Falcons lone real test coming in the regular-season finale at Ridgway.
The Elkers are still in the mix for at least the No. 2 seed with just two losses – both to ECC. Ridgway has a tough game with Brockway tonight (Monday) and also has contests left with Coudersport, DCC and Kane.
DCC's remaining schedule includes four games where the Cardinals will be favorites and a fifth, at Kane, that could be considered even.
Union has a tougher task at hand with games with Clarion, Karns City and Keystone remaining that could go either way.
Two teams will be fighting to the end to get into the postseason with Cameron County needing two more wins to get to 11 and North Clarion four.
The Red Raiders should be heavy favorites in at least two of their remaining games – Smethport and Northern Potter – with a couple of tossup games in there as well.
North Clarion, which is 7-3 in its last 10 after an 0-6 start, still has a lot of work to do but has a favorable ending schedule with its last two games against Tidioute Charter and Forest Area. So if the Wolves can find two wins out of the other four games – Cranberry, C-L, Venango Catholic and Clarion – they will be in a good spot.
GIRLS CLASS AA
The girls' Class AA bracket looks like it could be a five-team race with Karns City, barring a disastrous finish, grabbing the No. 1 seed.  
But seeds two through five are up for complete grabs with the remaining four teams – Moniteau (12-5), Brookville (11-5), Redbank Valley (11-5) and Kane (10-6) within a game of each other.
None of those teams has an easy ending stretch.
Moniteau still plays Karns City, Keystone, Redbank Valley, Union and A-C Valley, while Brookville has games left with Punxsutawney, Marion Center, ECC, Bradford, DCC and DuBois. Redbank Valley also has to play Karns City, Keystone, Union and Kane in addition to Moniteau with Kane having games left with Johnsonburg, Ridgway and DCC as well as Redbank Valley.
BOYS' CLASS AA
The boys' Class AA field can be considered wide open at this point in time with anyone of five or six teams – Cranberry, Kane, Karns City, Keystone, Brockway, Port Allegany – capable of winning the title.
The problem is, few of those teams are guaranteed a .500 record.
Cranberry is in the best position needing just one more win to reach 11 victories, and with a game against Forest Area left that will happen.
Kane needs three more wins, and the Wolves still have eight games left. But looking at it, only two of those contests – Smethport and Curwensville – would appear to be games they shouldn't lose.
Karns City, which owns wins over C-L and Cranberry this year – may not even get to go.
The Gremlins must get to .500, and with a 21-game schedule, that means going 5-3 down the stretch. Tonight's game at Brookville is almost imperative, especially with games left against WPIAL foes Springdale and West Shamokin.
Keystone is playing better of late, and the Panthers schedule has at least three games on it where they will be the favorite, but can they find another win against the likes of Karns City, Redbank Valley and Union if they take care of business in the other three?
Brockway isn't going to get to .500. The Rovers are 5-11 and would have to go 6-0 to get there. But Brockway went to the playoffs under .500 last year and could do so again this year. But to do that they probably need to go 5-1 or 4-2 down the stretch to show the school they are a playoff-worthy team.
Port Allegany needs to be at .500, meaning the Gators would need to finish 5-1. The hardest games left are against Otto-Eldred, Bradford and Oswayo Valley with a tossup against Cameron County. Win three of those, and Port could very well be postseason bound.
GIRLS CLASS AAA
With only four teams in the entire Class AAA girls' field, it's always a small tournament.
This year, the question becomes will there be at least one semifinal game?
St. Marys (12-4) and Punxsutawney (10-4) will be in the field.
Who will be the No. 1 seed?
Well, the two teams play twice in the two weeks starting tonight at Punxsutawney.  
As for the other two AAA teams – Clearfield and Bradford –  Clearfield (8-9) has a chance with the three of the Bison's remaining five games being against teams – Curwensville, Philipsburg-Osceola and Bald Eagle Area – they have already beaten.
Bradford (7-10) needs to start winning now in order to make a push to the playoffs.  
BOYS CLASS AAA
Like in the girls' field, there are only four Class AAA boys' teams in District 9.
Clearfield (15-1) and Punxsutawney (10-4) are shoe ins as should be St. Marys (9-5). That leaves Bradford (7-8), and the Owls are 5-2 after a 2-6 start. But they still have tough games left with North East, St. Marys, DuBois, ECC and Punxsutawney.
DUBOIS – CLASS AAAA
DuBois is the lone Class AAAA team in District 9 on both the boys' and girls' sides.
The boys' team at 9-5 should get to the postseason with either District 6 or District 10.
The girls' team  at 6-9 is probably not playoff bound.