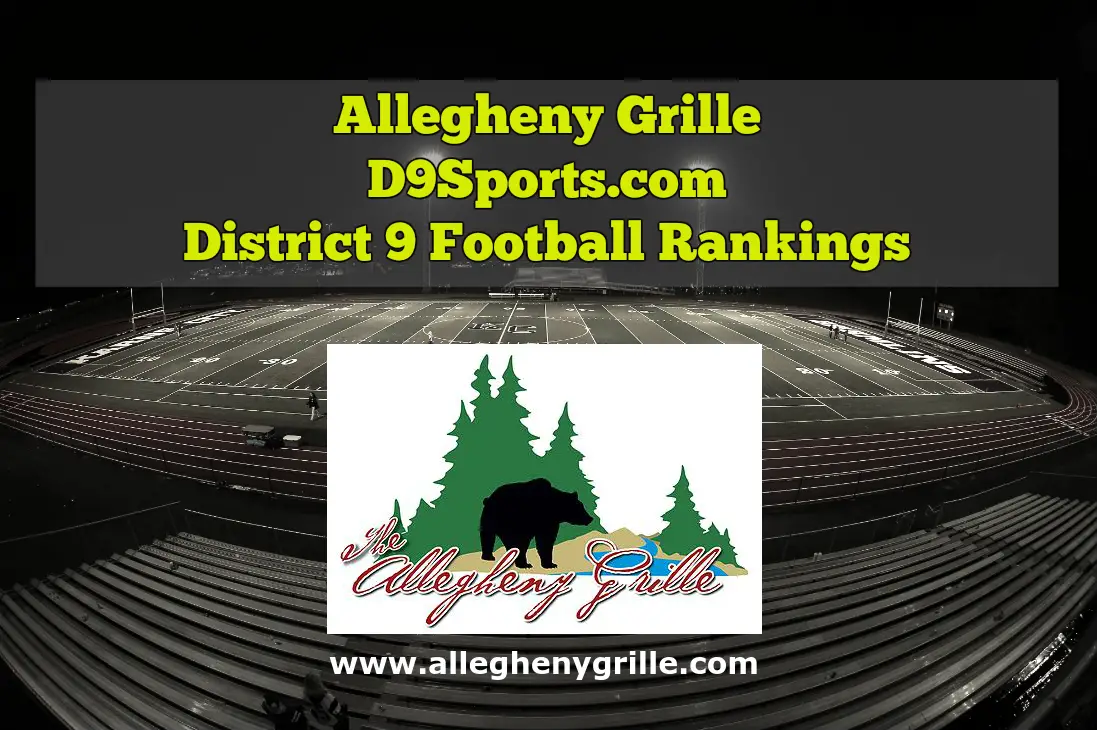 CLARION, Pa. – Thanks to three games featuring Top 10 teams going head-to-head last week, the Sept. 27 Allegheny Grille of Foxburg D9Sports.com Rankings have some movement in the bottom half of the Top 10.
Clarion's monster 34-14 win over Clarion-Limestone moves the Bobcats (4-0) up three spots from No. 9 to No. 6, while Elk County Catholic's workmanlike performance against Bradford has the Crusaders (5-0) jumping up one spot to No. 7.
Curwensville (4-1) lost big to Kane and drops from No. 6 to No. 8, and Ridgway (4-1) was handled by Brockway and falls from No. 7 to No. 9. Clarion-Limestone remains in at No. 10 mainly because the Lions (3-1) have a win over their nearest competitor for the spot, St. Marys (2-2).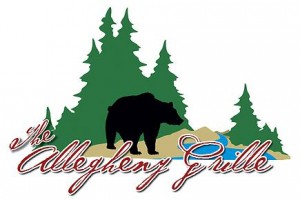 While the bottom half of the rankings are jumbled from a week ago, the top half remain the same with Kane (5-0) tightening its grip on No. 1 with the blowout of then No. 6 Curwensville, Brockway (5-0) and Karns City (4-1) staying tied at No. 2, DuBois (3-2) remaining at No. 4 and Clearfield (4-1) rounding out the Top Five at No. 5.
This week's slate of games features a pair of Top 10 matchups with No. 7 ECC traveling to meet top-ranked Kane and No. 8 Curwensville playing at No. 2 Brockway.
The Allegheny Grille is a restaurant situated alongside the Allegheny River in Foxburg with breathtaking views, stellar service and fine cuisine. It's open daily at 11 a.m. and on Sunday's features the "Best Brunch in Town" from 11 a.m. to 4 p.m. It's the perfect spot for your luncheons, dinner, meetings, wedding or anything your heart desires. For more information or to make a reservation, call the Allegheny Grille at 724-659-5701 or visit it on the web at www.alleghenygrille.com.
| | | | |
| --- | --- | --- | --- |
| RANK | TEAM | RECORD | LAST WK |
| 1 | Kane | 5-0 | 1 |
| 2(t) | Brockway | 5-0 | 2(t) |
| 2(t) | Karns City | 4-1 | 2(t) |
| 4 | DuBois | 3-2 | 4 |
| 5 | Clearfield | 4-1 | 5 |
| 6 | Clarion | 4-0 | 9 |
| 7 | Elk CC | 5-0 | 8 |
| 8 | Curwensville | 4-1 | 6 |
| 9 | Ridgway | 4-1 | 7 |
| 10 | Clarion-Limestone | 3-1 | 10 |