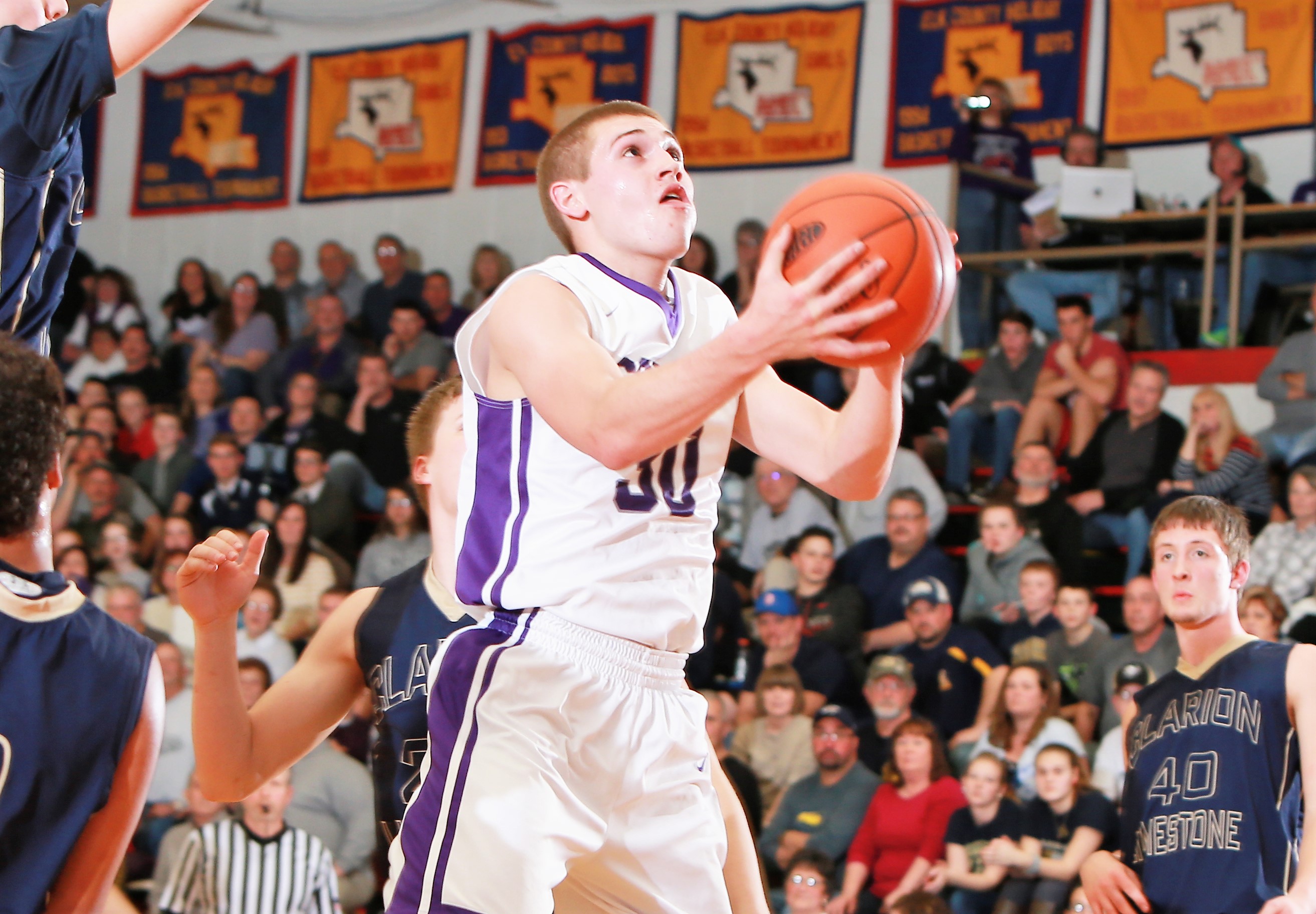 SHIPPENVILLE, Pa. – An all-state selection and three additional All American Awards & Engraving All-District 9 players make up the bulk of the 2017-18 All American Awards & Engraving D9Sports.com All-District 9 Pre-season Boys' Basketball.
(Cover photo: Jared Green of Coudersport. Photo by Paul Burdick. Check out more of Burdick's work here)
Coudersport's Jared Green highlights the team. The senior was a third-team all-state Class 2A player last year as well as a first-team All-District 9 selection. Green averaged 16.8 points, 11.2 rebounds, 3.7 steals, 3.2 assists and 1.6 blocks per game.
A pair of second-team All-District players from last year are also preseason choices including Green's Falcon teammate Owen Chamber, and Union senior Lucas Bowser.
Chambers averaged 16.5 points and 4.2 rebounds per game while hitting 63 3-pointers, while Bowser averaged 19.1 points per game.
Ridgway senior Neil MacDonald rounds out the returning All-District players on the preseason All-District team. MacDonald helped the Elkers to the PIAA Class 2A Quarterfinals a year ago averaging 11.1 points per game.
Rounding out the preseason All-District team is North Clarion senior Nathan Banner, who averaged 14.8 points per game for a PIAA Class 1A state qualifier.
2017-18 ALL AMERICAN AWARDS & ENGRAVING D9SPORTS.COM PRESEASON BOYS' ALL-DISTRICT TEAM
Owen Chambers – Jr., Coudersport
Jared Green – Sr., Coudersport
Nathan Banner – Sr., North Clarion
Neil MacDonald – Sr., Ridgway
Lucas Bowser – Sr., Union