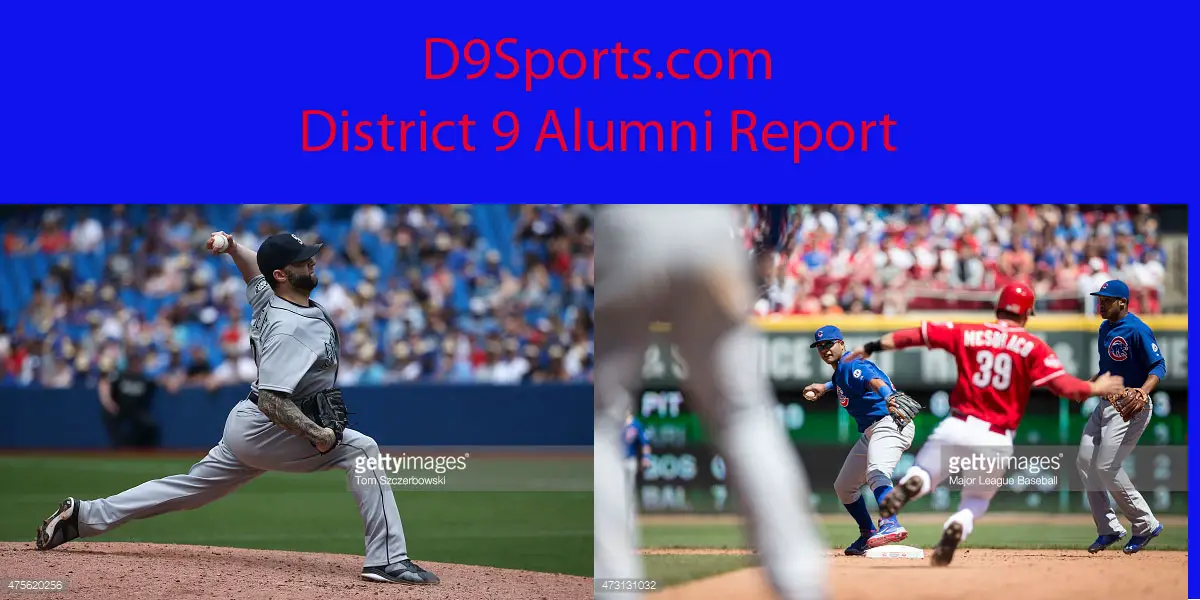 — Kersey native and St. Marys graduate Joe Beimel has made 20 appearances out of the bullpen for the Seattle Mariners. He sports a 3.10 earned run average. Joe Beimel stat page
— Punxsutawney's Devin Mesoraco will indeed have season-ending hip surgery. Check out Mesoraco story here.
— St. Marys' Ryan Uhl is batting .471 in his first five games as a professional baseball player with the Everett AquaSox, the Seattle Mariners' affiliate in the Short-Season Class A Northwest League. Check out his bio page here. Ryan Uhl Page
— Clarion's Jon Kemmer is swinging a hot bat recently for the Corpus Christi Hooks, an affiliate of the Houston Astros in the Class AA Texas League. He's hitting .417 over his last 10 games. Jon Kemmer stat page.
— Clearfield's Chad Zurat has made two appearances on the mound for the Grand Junction Rockies, an affiliate of the Colorado Rockies in the Short-Season Class A Northwest League. Chad Zurat stat page
— Other Minor Leaguers from D9 with links to their stat pages: David Lyon (Emporium)