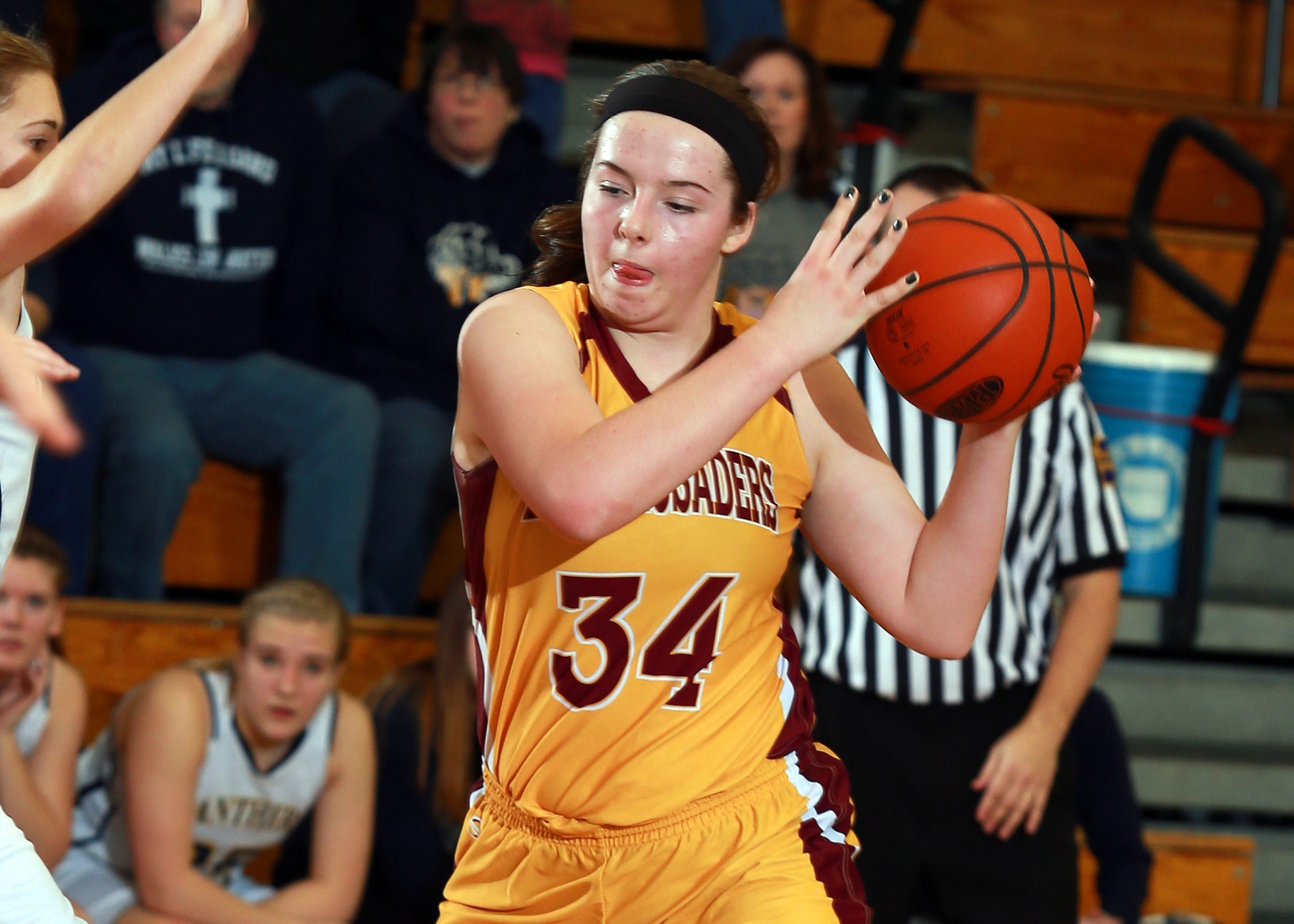 ST. MARYS, Pa. — For the Elk County Catholic Lady Crusaders, playing for and winning Allegheny Mountain League titles are just part of the annual playoff push.
Reilly Herzing scored all eight of her points in Elk County Catholic's win over Kane in Saturday's AML Championship game.
Revving up for the upcoming District 9 Class 1A playoffs, the Lady Crusaders captured their fifth AML title in the last six years and ninth overall in the 12 years the conference has played for a title with a 40-34 win over Kane Saturday night at St. Marys Area High School.
ECC jumped out to a 12-4 first-quarter lead and after Kane climbed back into the game to cut the lead to 15-14 by halftime, the Lady Crusaders outscored Kane 25-20 in the second half to get the win.
Taylor Newton led all scorers with 12 points while teammates Reilly Herzing and MacKenzie Cashmer each scored eight points. All of Herzing's points came in the second half.
Kane got 10 points from Camryn Cummings.
It's the ninth title overall for the Lady Crusaders, who improved to 4-2 in AML title games against Kane. They've played in 11 of the 12 league championship games and the only years they didn't win titles were last year when DuBois Central Catholic took the title and Kane in back-to-back wins over ECC in the 2010 and 2011 finals.
Next up for both teams are the D9 playoffs. ECC is the sixth seed in Class 1A and will play No. 3 seed Otto-Eldred Friday in a quarterfinal matchup while Kane is the No. 2 seed in Class 2A and will play No. 3 seed Cranberry at a time to be announced.