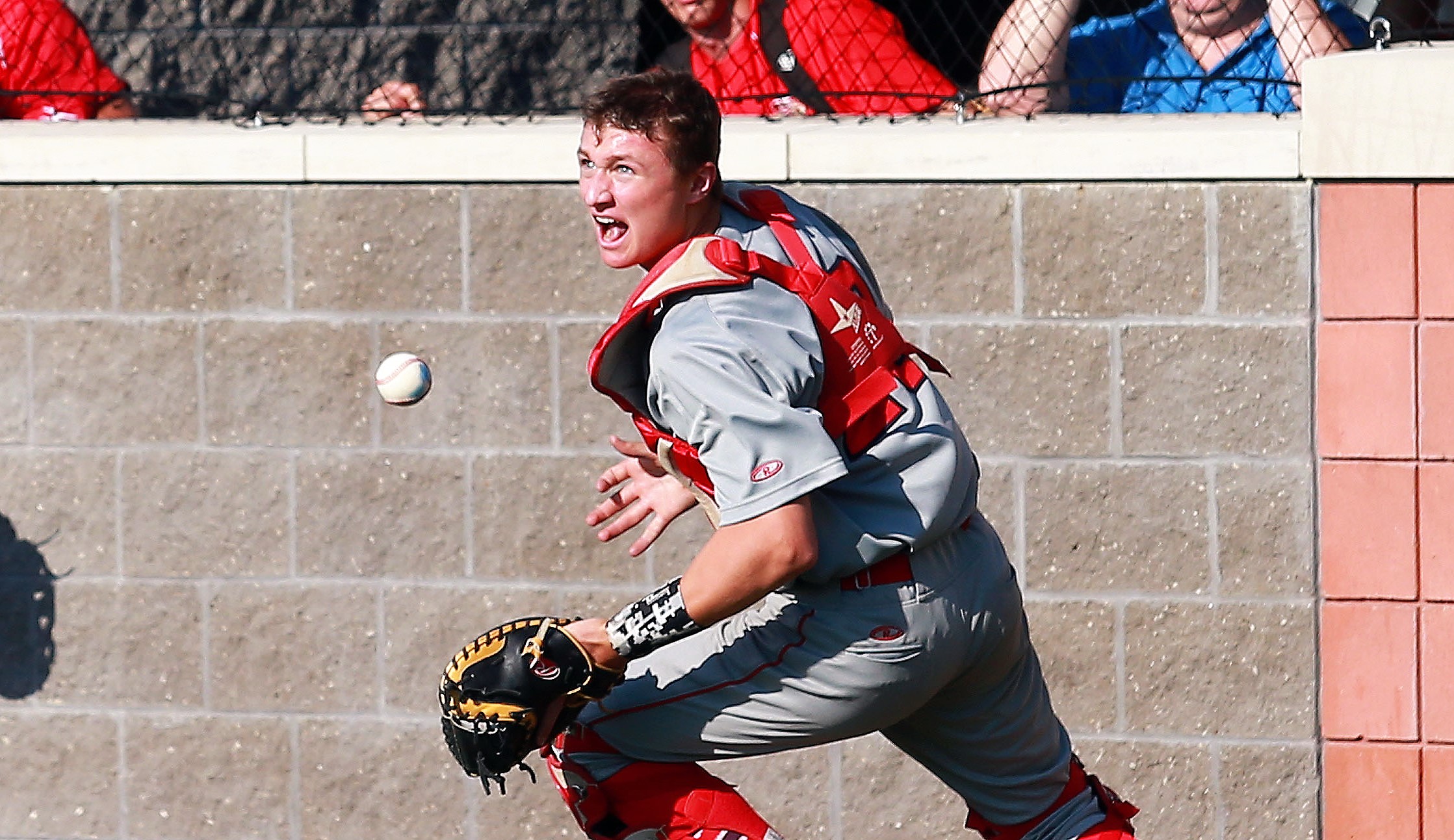 April 1 baseball recaps.
(Photo of DCC's Justin Miknis. Photo by Paul Burdick. Check out more of Burdick's work here)
DUBOIS CENTRAL CATHOLIC 15, BRADFORD 0, 5 INNINGS
DUBOIS, Pa. – Justin Miknis, Anthony Kness and Brandon Walker combined to go 8-for-9 with eight runs scored to lead DuBois Central Catholic to a 15-0, 5 inning victory over visiting Bradford.
Kness was 3-for-3 with three runs scored, Miknis was 2-for-2 with three runs scored and Walker went 3-for-4 and scored a pair of runs. Cole Sansom added two runs and Garrett Prosper drove in a pair of runs for the Cardinals.
Patrick Caskey hit a double to pace the Owls. Tyler Gigliotti, Isaac Smith and Noah Meyer all recorded a hit.
Pete Downer allowed four hits and no runs in the victory for DCC while striking out three.
Gigliotti took the loss giving up five hits and seven runs in 1 ⅓ innings on the mound.
PUNXSUTAWNEY 15, INDIANA 8
PUNXSUTAWNEY, Pa. – Adison Neal scored four runs to help Punxsutawney defeat visiting Indiana, 15-5.
Daren Byers went 4-for-4 including a run and drove in four for the Chucks. Derek Huey went 2-for-3 and recorded four RBIs while Alec Greenblatt scored three runs and chipped in for two RBIs.
Ryan Putt paced the Indians going 1-for-2 and scored a pair of runs and tallied an RBI. Ryan Dixson and Antonio Caporossi each had a hit and a pair of runs.
Neal earned the win for the Chucks allowing one hit and two runs while striking out one in 2 ⅓ innings
Brady Kodman took the loss and allowed two hits and three runs in ⅔ innings. Jacob Fritz, Zach Eisenhower and Putt combined to allow 12 hits, 12 runs and four strikeouts in relief duty.