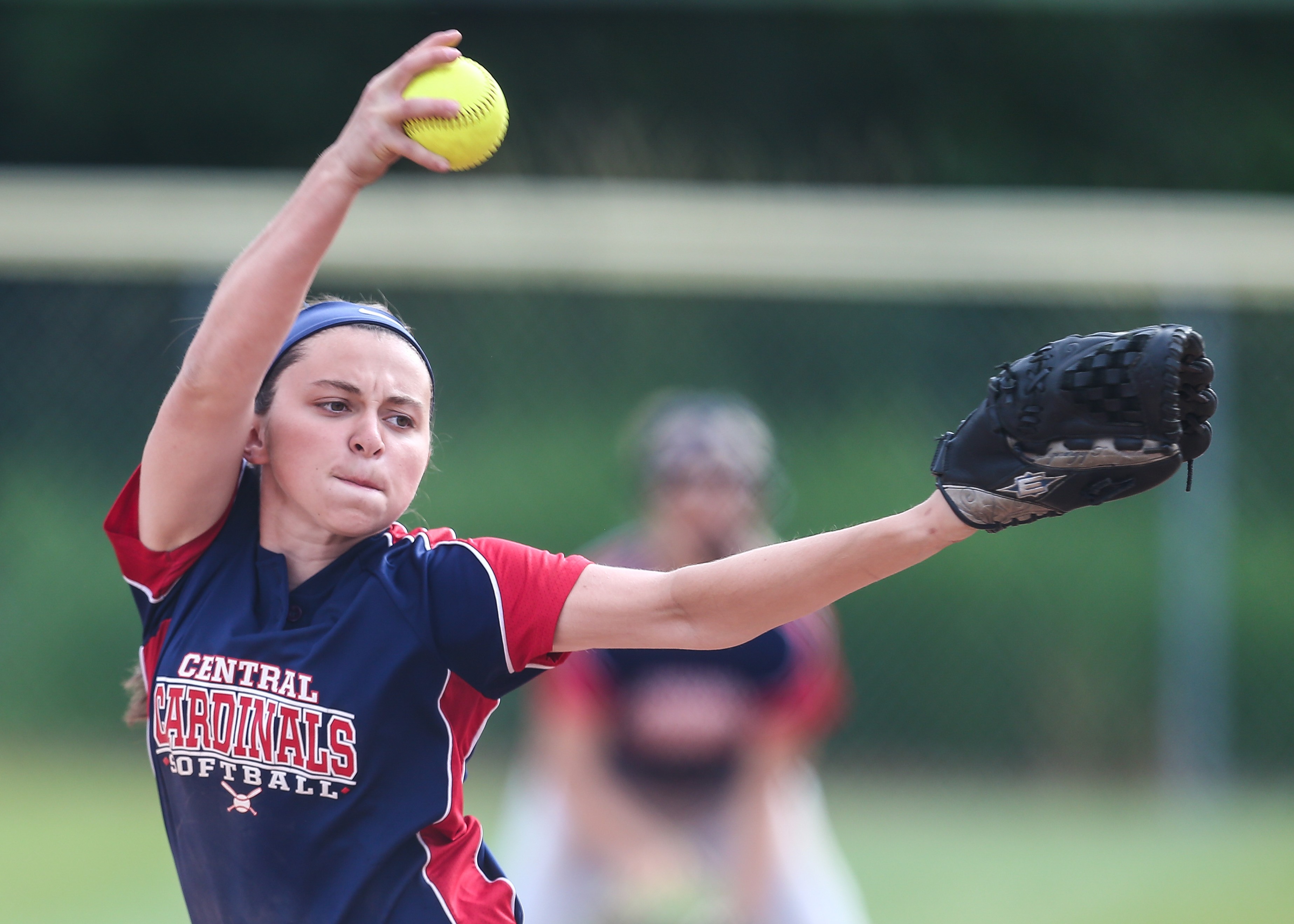 April 28 softball roundup.
DUBOIS CENTRAL CATHOLIC 2, REDBANK VALLEY 0
DUBOIS, Pa. – Riley Assalone tossed a three-hit shutout, as DuBois Central Catholic beat visiting Redbank Valley 2-0.
Assalone walked one and struck out three.
Macey Hanes singled, walked, stole a pair of bases and scored a run for DCC. Shay Gulvas also scored a run with Alyssa Bittner driving in one.
Alyssa Burkett pitched well in the loss allowing two unearned runs on five hits and two walks.
Maycee Shumaker was 2-for-3 for the Lady Bulldogs.
GALETON 14, NORTHERN POTTER 2
ULYSSES, Pa. – Makaya Shadle was 4-for-4 with a home run as Galeton rolled past Northern Potter for a 14-2 road win.
ELK COUNTY CATHOLIC 11, BRADFORD 1, 5 INNINGS
ST. MARYS, Pa. – Jordyn Fox, Brandi Clyde, and Michelle Gerber each had a pair of hits to lead Elk County Catholic to an 11-1, five-inning victory over visiting Bradford.
Fox was 2-for-3 with a run scored and an RBI, while Clyde went 2-for-3 with a triple, two runs scored and an RBI. Gerber was 2-for-3 with a double and an RBI.
Jenna Weisner chipped in a hit, two RBIs and a run scored for the Lady Crusaders.
Kaylee Brown and Emily Warner each had hits for Bradford.
Gerber got the win going five innings allowing one run on two hits and a walk while striking out nine.
KEYSTONE 8, BROOKVILLE 5
BROOKVILLE, Pa. – Dani Larrow hit a two-run inside-the-park home run and pitcher Makenna Stiller scattered seven hits with four strikeouts as Keystone avenged an earlier loss to Brockville with an 8-5 win at McKinley Field.
Keystone took advantage of eight Brookville errors, leading to five unearned runs. Larry's homer put Keystone up 2-0 in the first inning. Three unearned runs in the fourth put it up 5-0 before Brookville put up four runs in the bottom of the fourth.
Clinging to a 6-5 lead in the top of the seventh, Keystone added two insurance runs when Karly Berkley tripled home Larrow after she led off with a single and scored on Stiller's sacrifice bunt. On the mound, Stiller walked just one batter.
For Brookville, Lauren Hergert hit a two-run inside-the-park homer in the four-run fourth and Abby Sunealitis added a two-run single. Jordan MacWilliams, who doubled in the fourth, and Sunealitis each had two hits.