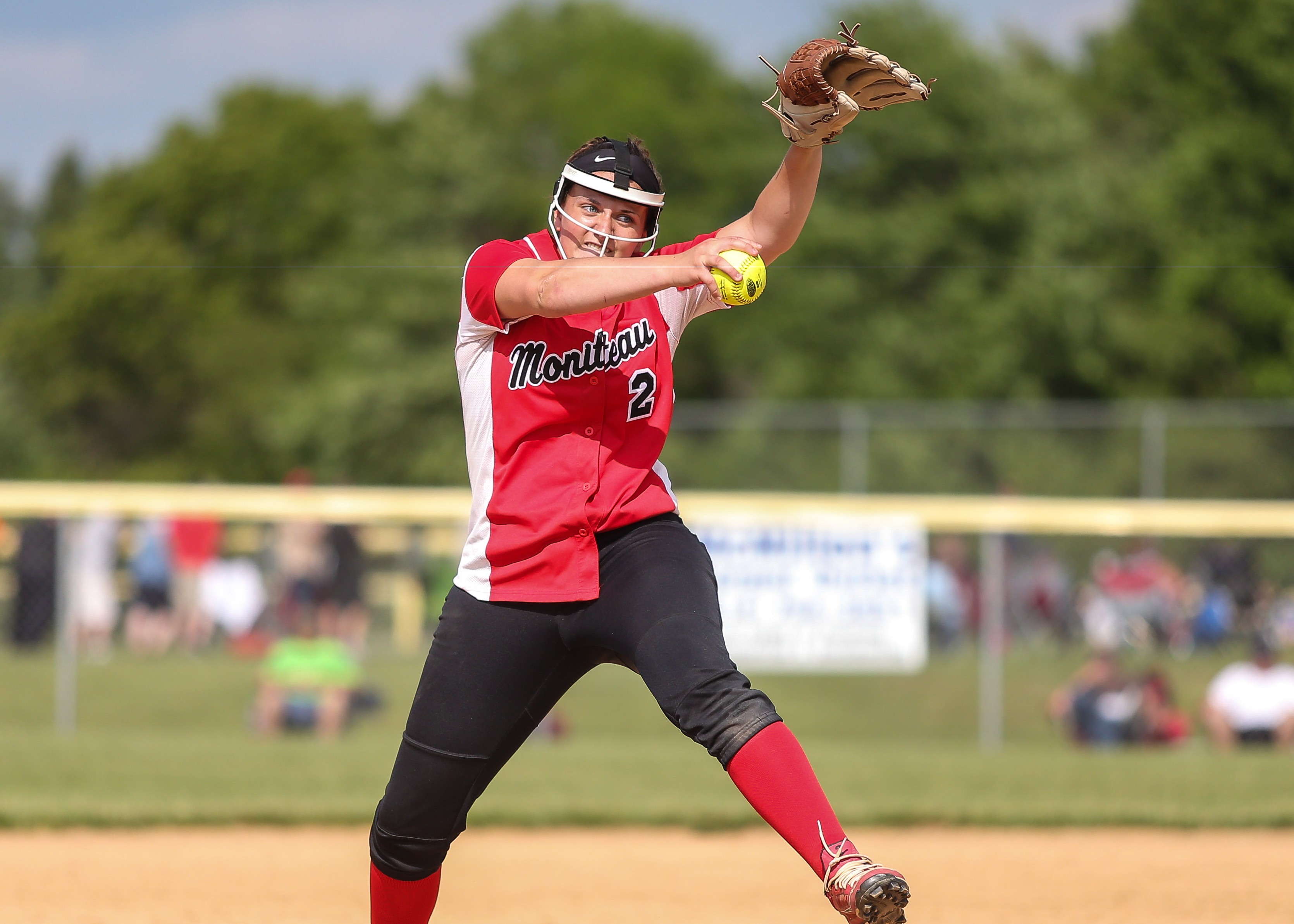 Saturday's softball and baseball recaps.
SOFTBALL
MONITEAU 12, ALTOONA 3; PHILIPSBURG-OSCEOLA 5, MONITEAU 4
PHILIPSBURG, Pa. – Moniteau split a pair of games at the Philipsburg-Osceola Tournament Saturday winning the first game, 12-3, over Altoona before dropping its first game of the season, 5-4, to host Philipsburg-Osceola.
In the first game, Kennedy DeMatteis got the win striking out 10. She also had three hits, including a double, while driving in three runs and scoring two.
Gabby Stewart hit her first career home run in the game while adding a single, four runs scored and two RBIs. Cortney Claypoole added three hits, including a triple, while driving in two and scoring two. Kristina DeMatteis had a double, two singles, a run scored and an RBI, and Alyssa Dailey chipped in a pair of hits, two RBIs and a run scored.
In the nightcap, the Lady Warriors suffered their first loss of the year despite nice offensive games from Stewart and Claypoole.
Stewart had three singles and scored twice, while Claypoole added two hits, including a triple and drove home two. Megan Hepler also added a pair of double and an RBI, while Kristina DeMatteis had a double and a run scored, as did Alazia Greaves.
Kennedy DeMatteis took the loss allowing five runs. She struck out four and walked five.
Moniteau is now 13-1 on the season.
EISENHOWER 13, KANE 7
KANE, Pa. – Despite three hits each from Rayna Stahli and Sadie Tunall, Kane fell to visiting Eisenhower, 13-7.
Stahli was 3-for-3 with two RBIs and a run scored, while Tunall went 3-for-4 with a single, a double and a triple. She drove in one and scored three.
Rachel Morgan was also 2-for-3 with two RBIs and a run scored for the Lady Wolves.
Baylee Swanson took the loss.
BASEBALL
OSWAYO VALLEY 13, FRIENDSHIP CENTRAL (NY) 3, 5 INNINGS
SHINGLEHOUSE, Pa. – Gage Babcock, Dylan Buchholz, Ricardo Gross and Ryan Graves each drove in two runs to lead Oswayo Valley to a 13-3, five-inning win over visiting Friendship Central (NY).
The Green Wave scored eight runs in the first inning and never looked back.
Babcock had a two-run double and Buchholz a two-run single. Ty Strudevant added a double.
Jacob Karr got the win in relief of Babcock. He went three innings allowing two runs on two hits and two walks while striking out four. Babcock gave up one run in two innings on one hit and two walks while striking out one.