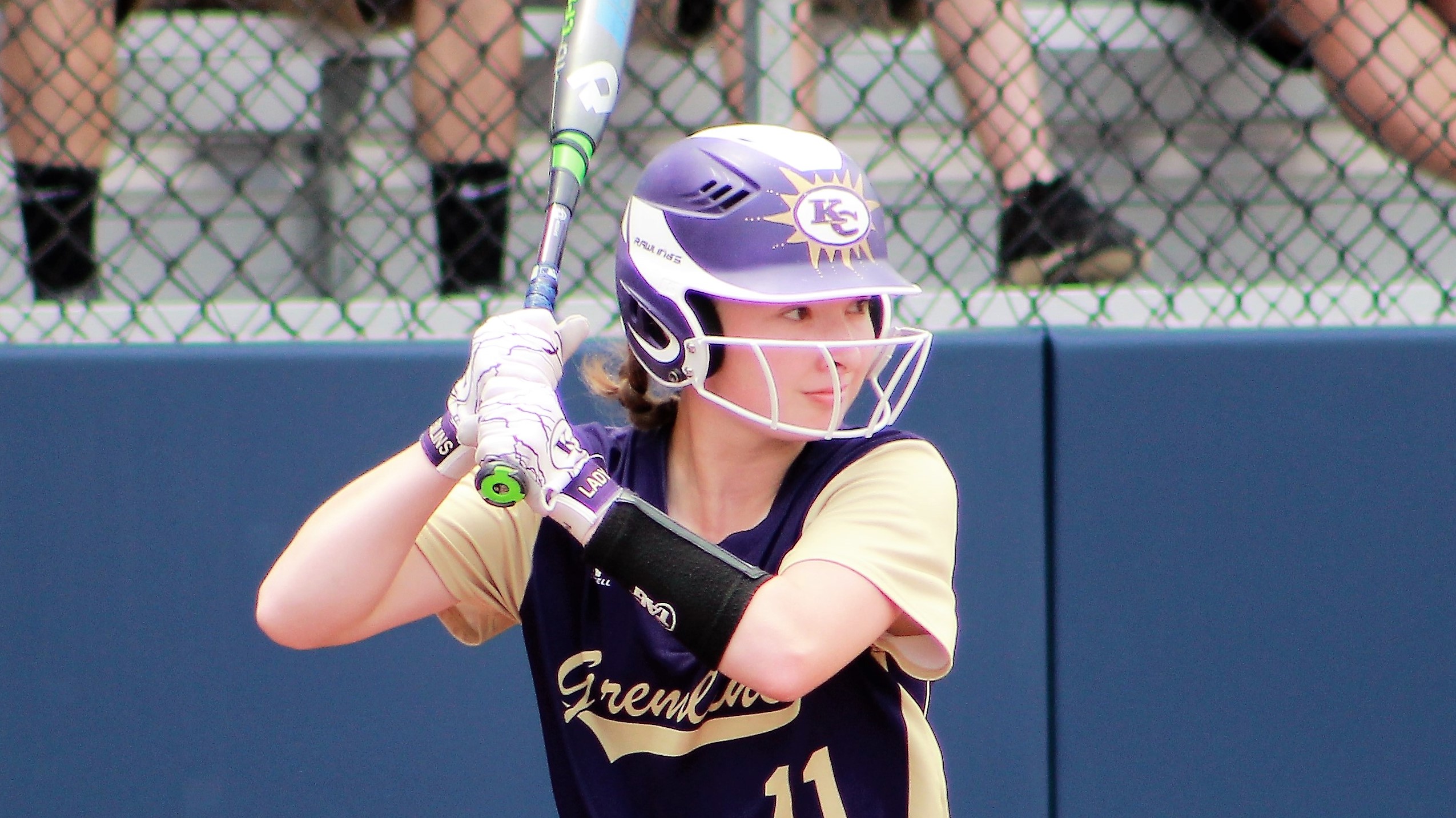 April 5 softball/baseball recaps.
(Photo of Mackenzie Dunn. Photo by Jared Bakaysa of JB Graphics. See more of Bakaysa's work here)
KARNS CITY 7, CRANBERRY 5
KARNS CITY, Pa. – Mackenzie Dunn hit a home run and drove in three scores to help Karns City defeat visiting Cranberry, 7-5.
Alyssa Stitt led the Lady Gremlins with two runs while Kate Allen went 2-for-3 with a double and three RBIs. Taylor Ekis and Garrah Milochik had a pair of hits and Emily Wolfe doubled on her way to a run.
Rachel Mccauley paced the Berries going 3-for-4 with a run and three RBIs. Jenna Reynolds had a pair of hits to go along with a run.
Logan Byers struck out three and allowed 10 hits in the win for Karns City.
Andrea Watson took the loss for Cranberry giving up eight hits and seven runs while striking out six.
DUBOIS CENTRAL CATHOLIC 14, CAMERON COUNTY 3, 5 INNINGS
DUBOIS, Pa. – Shayleigh Gulvas and Avery Sickeri combine for six runs in DuBois Central Catholics 14-3, five inning victory over visiting Cameron County.
Gulvas went 2-for-3 with a double and three runs for the Lady Cardinals. Sickeri scored three times while Mia Meholick doubled and tripled while adding two scores and six RBIs. Carley Semancik went 2-for-3 and drove in two scores to go along with two runs while Shyanne Lundy added a pair of hits.
Kaitlyn Burgett, Lala Smith and Ashlea Burgett each scored a run for the Lady Red Raiders. Kelsee Reid added a hit and Taylor Lamont drove in a score.
Morgan Tyler earned the win for DCC with seven strikeouts while allowing two hits and three runs.
Smith allowed 12 hits and 14 runs in the loss for Cameron County.
BASEBALL
WARREN 14, DUBOIS 5
DUBOIS, Pa. – Mitchell Grosch scored four runs and led Warren to a 14-5 victory over visiting DuBois.
Lance Baldensperger went 3-for-3 and scored three times for the Dragons while Austyn Cummings went 2-for-3 with a pair of runs and three RBIs. Aiden Morrison had a pair of hits and a team-high four RBIs.
Garrett Star paced the Beavers going 2-for-2 with a run. Dayne Baumen had a pair of hits to go along with a run and an RBI while Cullen Corle doubled and added a score.
Ryan Rafaski gave up five hits and struck out four in the win for Warren.
Dayne Bauman lasted three innings and took the loss with one strikeout while allowing six hits and six runs. Eric Schneider and Chandler Ho finished the game and combined for one strikeout and seven allowed hits in relief duty.