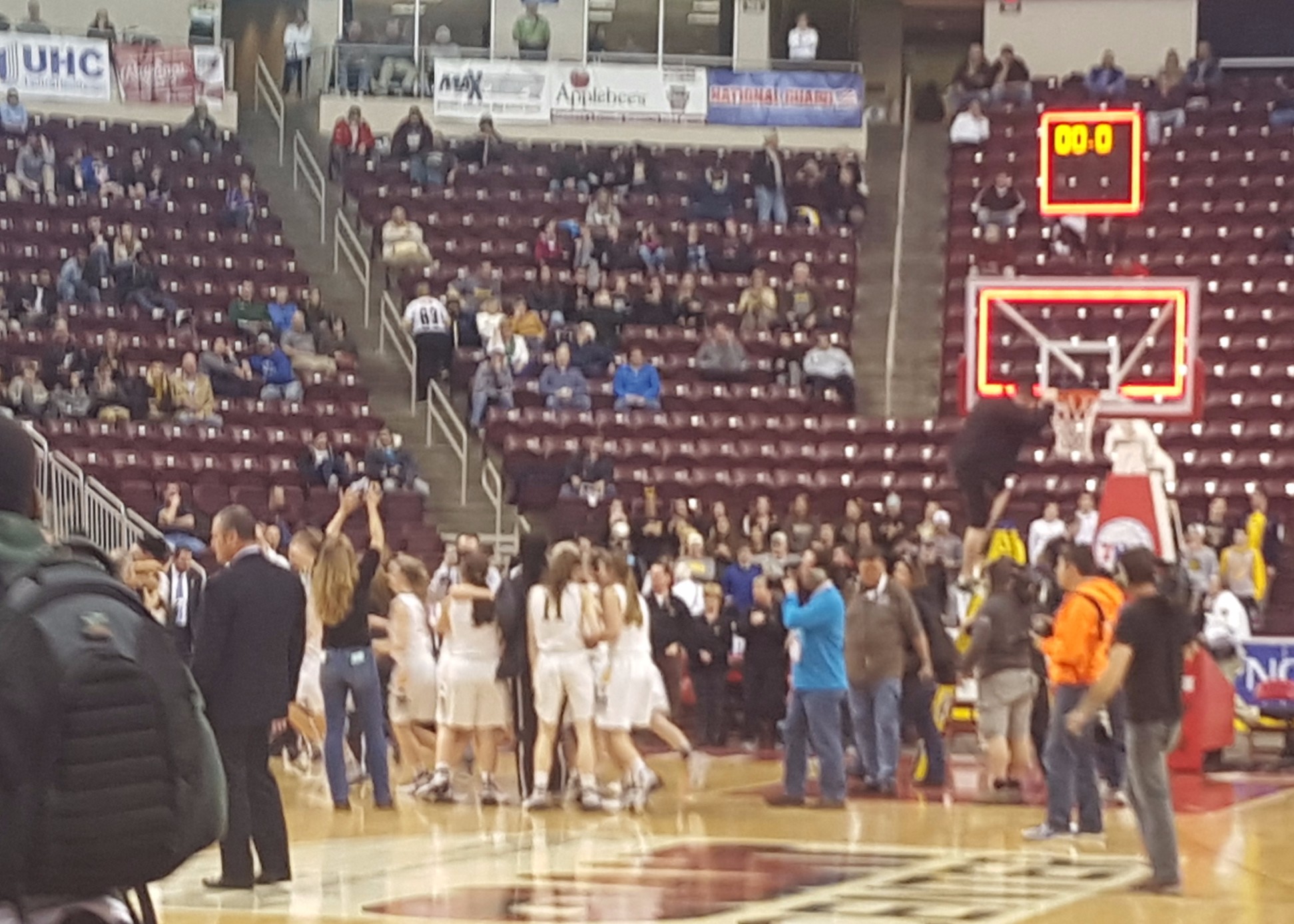 HERSHEY, Pa. – Villa Maria's shooting left it at the worst possible time.
The previously unbeaten Victors, ranked ninth in the country by USA Today, shot just 20 percent (8 of 40) and it cost them dearly in a 46-29 loss to Archbishop Walsh High School, which finally won a PIAA Class AAA girls' title after losing to Blackhawk in each of the past two seasons.
Villa's shooting woes helped Archbishop Wood overcoming a cold start of its own. The Lady Vikings were just 1 of 7 in the first quarter but only trailed by three, 8-5, at the end of the quarter.
Wood heated up in the second quarter and outscored Villa 16-8 to take a 21-16 lead at halftime.
The Victors hung around in the third quarter only being outscored 6-5 and trailed 27-21 going to the fourth.
But in the final eight minutes, the Lady Vikings started on a 10-3 run to built a 13-point lead, 37-24, with four minutes to play, and Villa never got the deficit under 10 the rest of the way.
Bailey Greenberg led Archbishop Wood with 14 points, 13 rebounds, two assists, two blocks and two steals. Katie May and Kate Connolly each added eight points with May picking up seven rebounds and Connolly four blocked shots. Cassie Sebold chipped in seven points.
Sarah Agnello led Villa Maria with 11 points, while Madison Demski and Julia Cassella each added five. But Canisius recruit Anna Sweny was held to four points and two assists while going 0 of 8 from the floor.