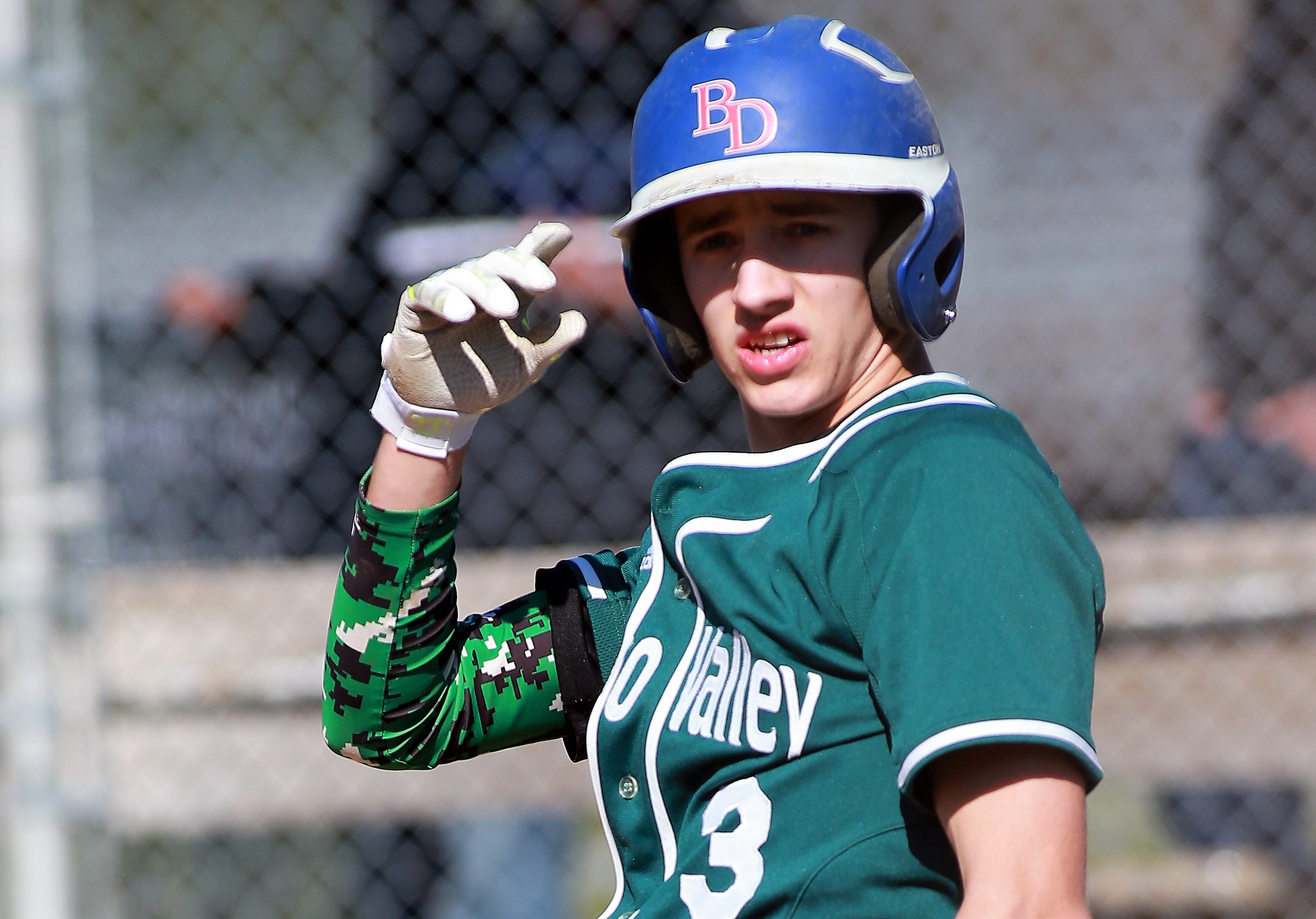 BOLIVAR, N.Y. – Gage Babcock drove in four runs while going 2-for-4 with a home run and a run scored to lead Oswayo Valley to a 10-1 win over Cuba-Rushford (N.Y.) in the opening round of the Bolivar-Richburg Tournament Friday.
(Cover photo of Gage Babcock. Photo by Paul Burdick. Check out more of Burdick's work here)
Justice Rees also had a strong day for the Green Wave going 3-for-3 with three RBIs, while Jacob Karr was 2-for-3 with an RBI and two runs scored. Winning pitcher Ryan Graves also scored twice, while Theo Henry crossed the plate three times.
Graves got the win going six innings allowing one unearned run on three hits and four walks while striking out seven. Karr pitched a scoreless seventh striking out two.
Weather permitting, Oswayo Valley will play Allegany-Limestone (N.Y.) in the title game Saturday.