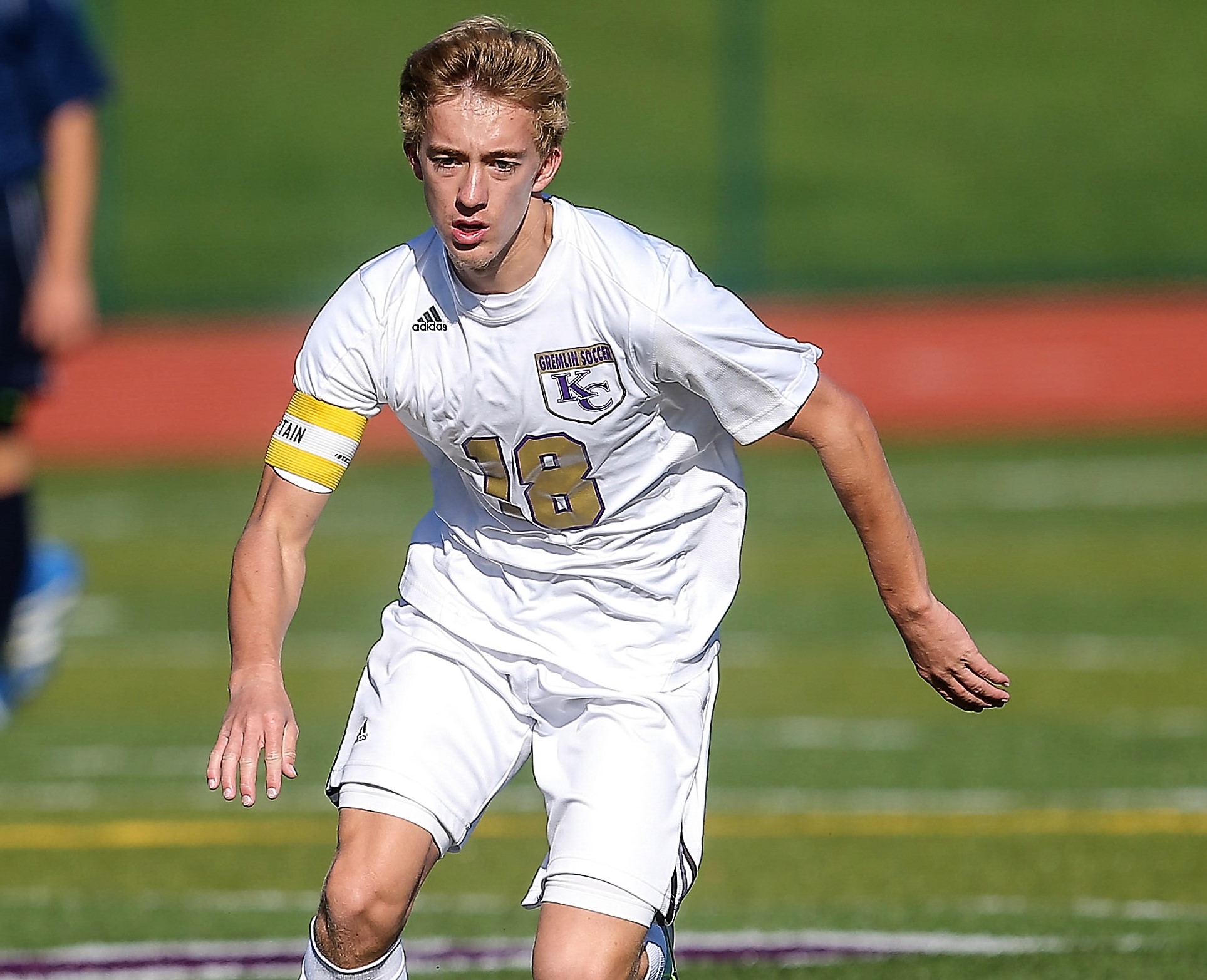 NEW CASTLE, Pa. – For a half, Karns City's dream of knocking off WPIAL champion Quaker Valley looked like it had legs. 
(Cover Photo of Spenser Myers. Photo by Mike Schnelle. Check out more of Schnelle's work here)
The District  9 champion Gremlins were tied at the half with the powerhouse Quakers at one thanks to a goal with one second left in the half by Spenser Myers.
But that dream became a nightmare in the second half, as Quaker Valley outscored the Gremlins 7-1 to move into the PIAA Class 2A boys' soccer semifinals with an 8-2 victory.
Landon Grant led the way for the Quakers (19-4-1) with a hat trick, and Ian Rodgers added a pair of goals.
Myers had both goals for Karns City and finished the season with 64 tallies. He also had 164 in his career.
Quaker Valley will take on fellow WPIAL member Shady Side Academy in the PIAA semifinals Tuesday.