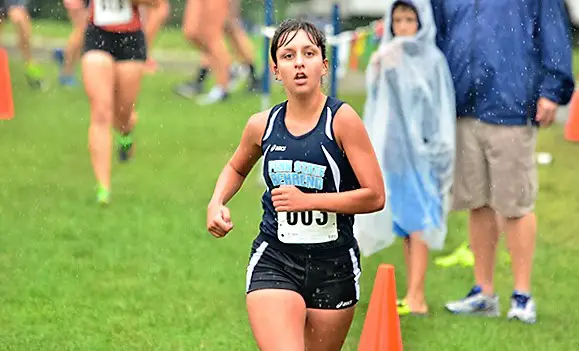 ERIE, Pa. – Penn State Behrend freshman Riley Crissman, a Bradford High School graduate, has been tabbed as the 2016 AMCC Women's Cross Country Runner of the Year.
(Cover photo courtesy of Penn State Behrend Athletics)
Crissman led the Lions to an AMCC conference title, as she was the first Behrend runner, and third overall, to cross the finish line.
The rookie led Behrend to four overall victories this year while finishing first for the Lions in every race except the first. She finished first overall in the Houghton Invitational with her best time of the season (19:12.30). Crissman holds the second-fastest 6k time in the conference this season, when she finished in 23:24.20 at the Inter-Regional Boarder Clash.
To submit alumni news e-mail us at sports@d9sports.com.