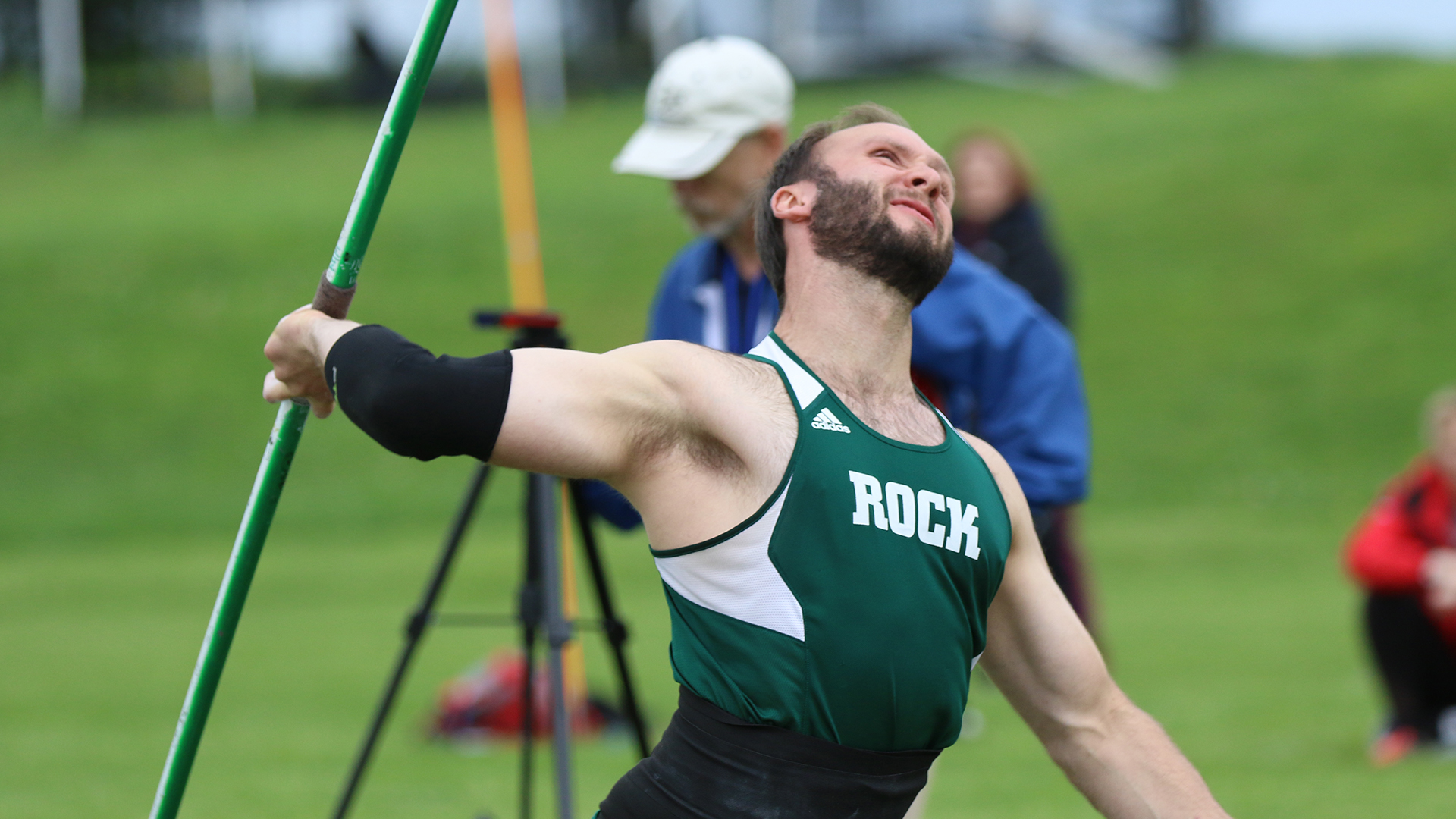 BRADENTON, Fla. – David Reinhardt, a Bradford graduate, earned second-team All-America honors in the javelin to lead the Slippery Rock University men's track and field team Saturday at the NCAA Division II National Championships at IMG Academy in Bradenton, Fla.
(Cover photo courtesy of Slippery Rock University Athletics)
Reinhardt, competing in his third and final national meet after returning from an injury that required Tommy John surgery, placed 11th in the javelin with a throw of 62.30 meters. The top eight finishers are named first team All-Americans, while finishers 9-12 are named second team All-Americans.
"We're proud of what Dave was able to accomplish this year," said Meagan Shadeck, SRU throws coach. "To miss an entire year and have that surgery and still be able to come back to nationals and become an All-American is quite an achievement."
Reinhardt, who won the 2014 national title in the javelin, also competed in the hammer throw this weekend at nationals and was the only SRU male to qualify for nationals in more than one event.