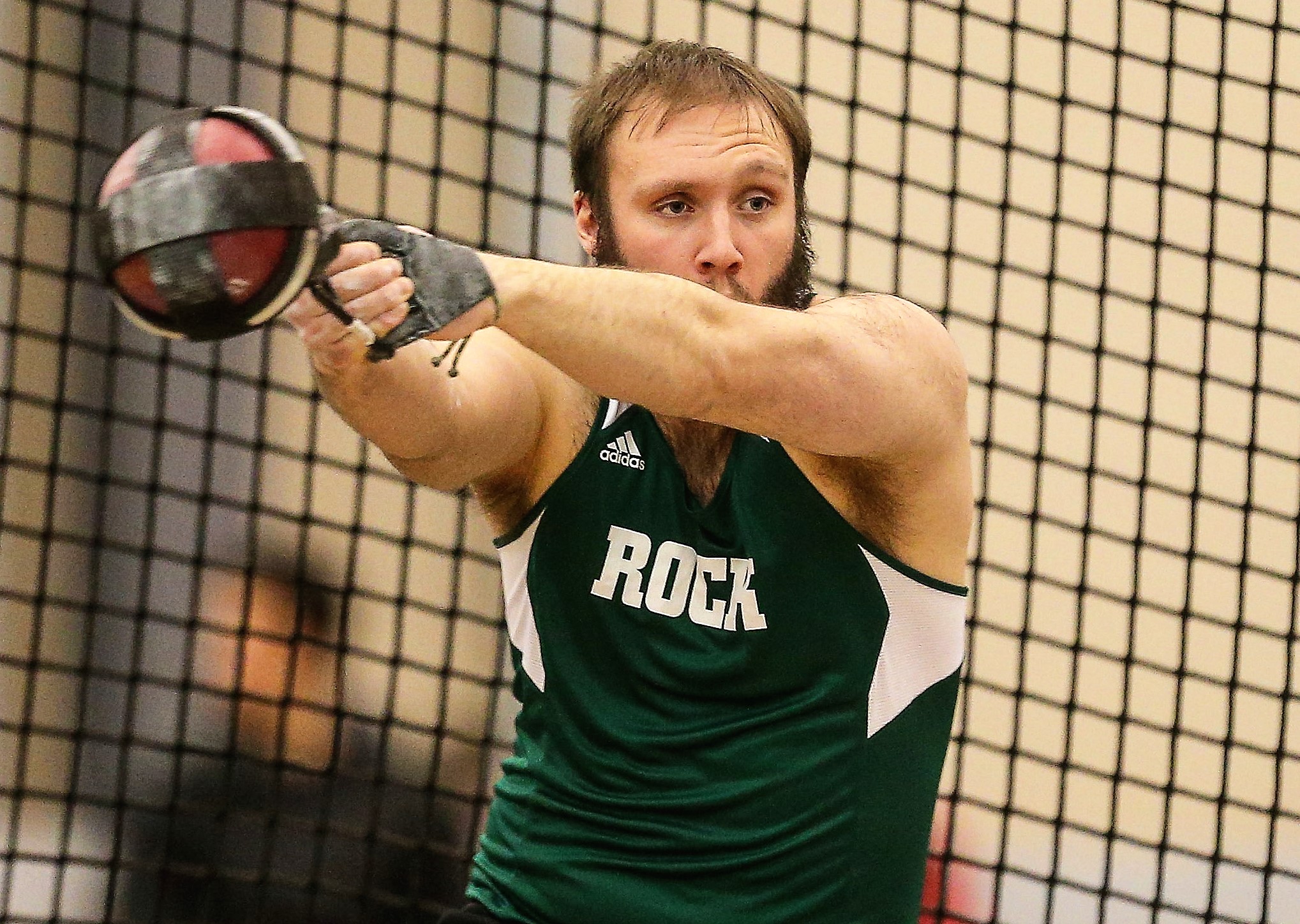 LOCK HAVEN, Pa. – Bradford's David Reinhardt, a Doctorate student at Slippery Rock, was named a Winter 2016-17 PSAC Top 10 Award winner.
(Cover Photo courtesy of Slippery Rock University Athletics)
Chosen and voted on by the league's sports information directors, the PSAC Top 10 Awards are designed to recognize student-athletes who excel in both the classroom and in athletic competition.
Initiated in the 1997-98 academic year, the Top 10 is given to five males and five females in each athletic season; fall, winter and spring.
Reinhart, who has now won the award three times, has a 3.89 GPA in his Doctorate classes studying for his Doctor in Physical Therapy. He graduated with a 3.76 undergraduate GPA in Exercise Science.
A thrower for the Slippery Rock men's track and field team, Reinhardt threw an NCAA mark in the hammer throw in all six competitions he competed in during the indoor season and impressively improved on his career best every single week. He finished second at the PSAC Championships by a narrow margin with a career-best throw of 18.12 meters, which was the second-best mark in the Atlantic Region and earned him All-Region honors.
Reinhardt, a former national champion in the javelin and a two-time CoSIDA first-team Academic All-American, missed the entire 2015-16 indoor and outdoor seasons after having Tommy John surgery on his primary throwing elbow.