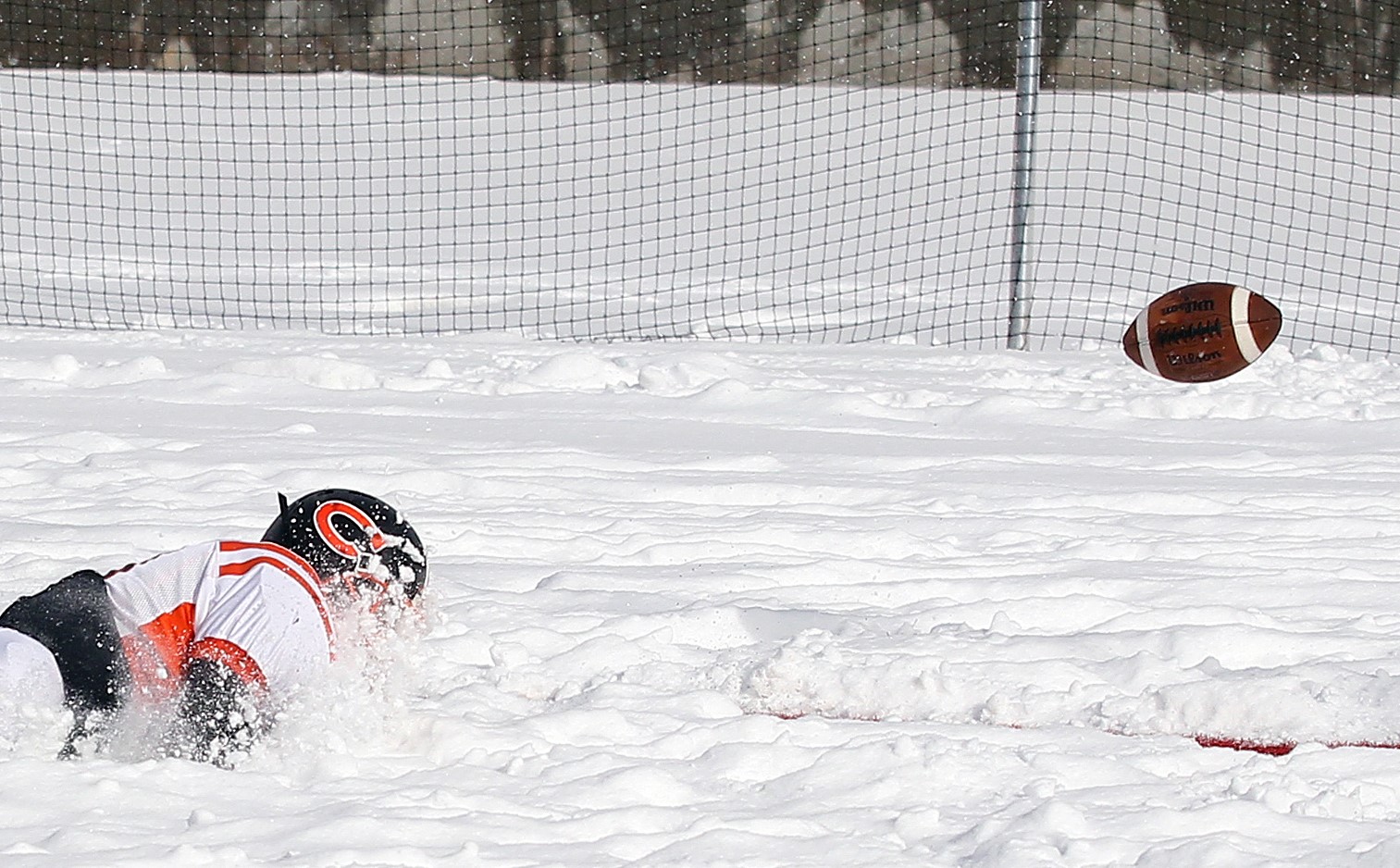 BROOKVILLE, Pa. – The District 9 Class 1A title game originally set for 7 p.m. Friday, Nov. 16, in Bradford, has been moved to 1 p.m. Saturday, Nov. 17, at DuBois' Mansell Stadium.
(Photo: A sudden snowstorm created a near whiteout field in Bradford during the 2012 District 9 Class 1A championship game between Port Allegany and Clarion. Photo by Paul Burdick. Check out more of Burdick's work here)
According to District 9 football chairman Bob Tonkin, the move was made necessary by the fact the field at Bradford's Parkway Field is expected to be unplayable.
"They have been told by the turf company not to plow the field because of the new turf that was just installed," Tonkin said. "With the current weather and the anticipation of new snow in Bradford, we needed to make the decision to move the game."