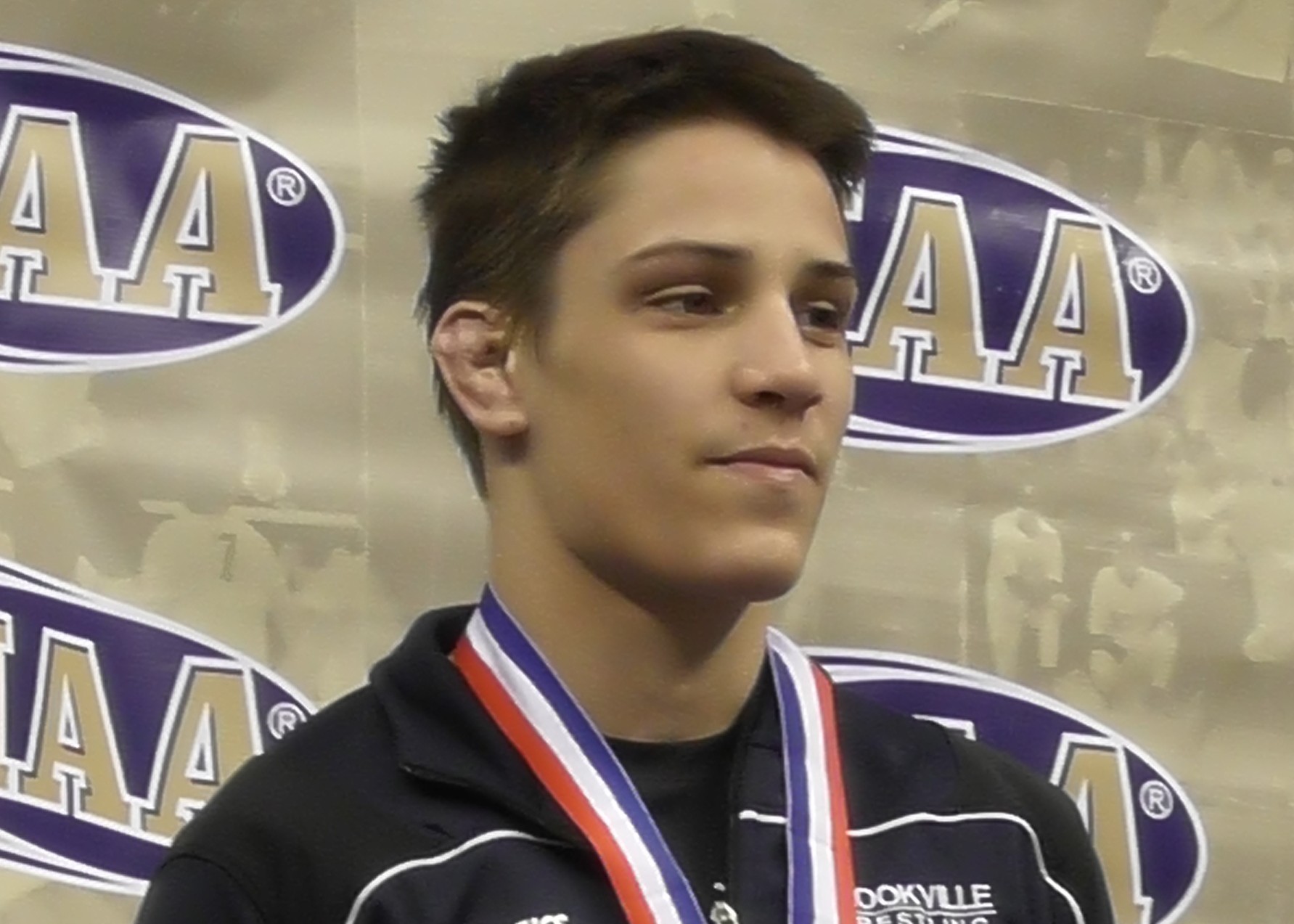 By Scott Shindledecker
HERSHEY, Pa. – Brookville's Tate Ortz won the PIAA Class AA wrestling title at 132 pounds Saturday while Smethport's Jimmy Duffy lost in his quest to win a state title at 145 pounds Saturday at the Giant Center in Hershey.
Ortz beat Bishop McDevitt junior John Pipa, 7-2, to win his first PIAA Class AA championship .
Duffy dropped a 3-1 decision to South Fayette senior Mike Carr in the finals.
Ortz, who was third the last two years, came out strong Saturday and built a 5-0 lead after one period and 7-0 after two.
"It's really nice to win a state title and it's that much better to be undefeated," Ortz, who finished 44-0, said. "After placing third the last two years, making the finals and winning was a big load off my shoulders. It's something I've wanted to do since I was a little kid.
"After losing in the semis last year, I was heart-broken. It gave me the drive to not let it happen again and it didn't."
Watch the full interview with Ortz
Duffy entered the finals at 36-0 and his runner-up finish is the best ever at Smethport. Prior to Duffy's silver medal finish, he and Kirk Gregory were third-place finishers. Duffy was third at 145 in 2015 while Gregory was third in 1991.
"I thought I wrestled fairly well. It was a tough match in the finals," Duffy said. "It feels great and it hasn't really hit me yet, but it feels good."
Watch the full interview with Duffy here.