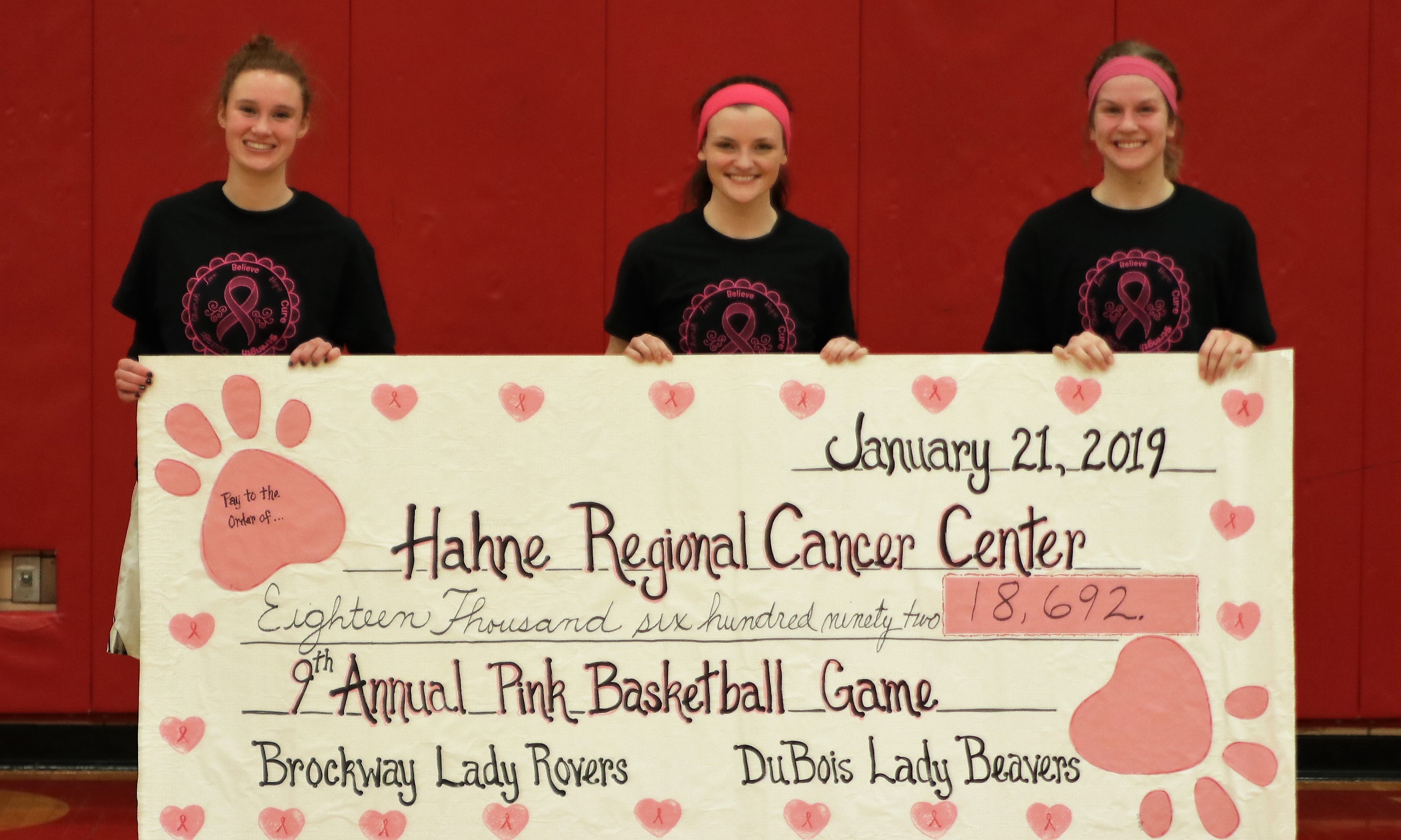 BROCKWAY, Pa. – Basketball was almost an afterthought Monday night in Brockway, as the DuBois and Brockway girls' teams and their supporters came together to raise nearly $20,000 for the Hahne Regional Cancer Center.
(Photo by Jared Bakaysa of JB Graphics. See more of Bakaysa's work here)
The ninth annual pink game was won by DuBois, 39-30, but Brockway head coach Dick Esposito, himself a cancer survivor, didn't seem to mind.
"Tonight is not about a win or a loss," Esposito said. "It's about the people we honor in the bleachers and so on."
Watch more of Esposito's thoughts
The two schools raised a grand total of $18,692.00 during the event, which is much more than one night, and the total raised in nine years is right around $150,000.00 with all the proceeds going to the Hahne Regional Cancer Center.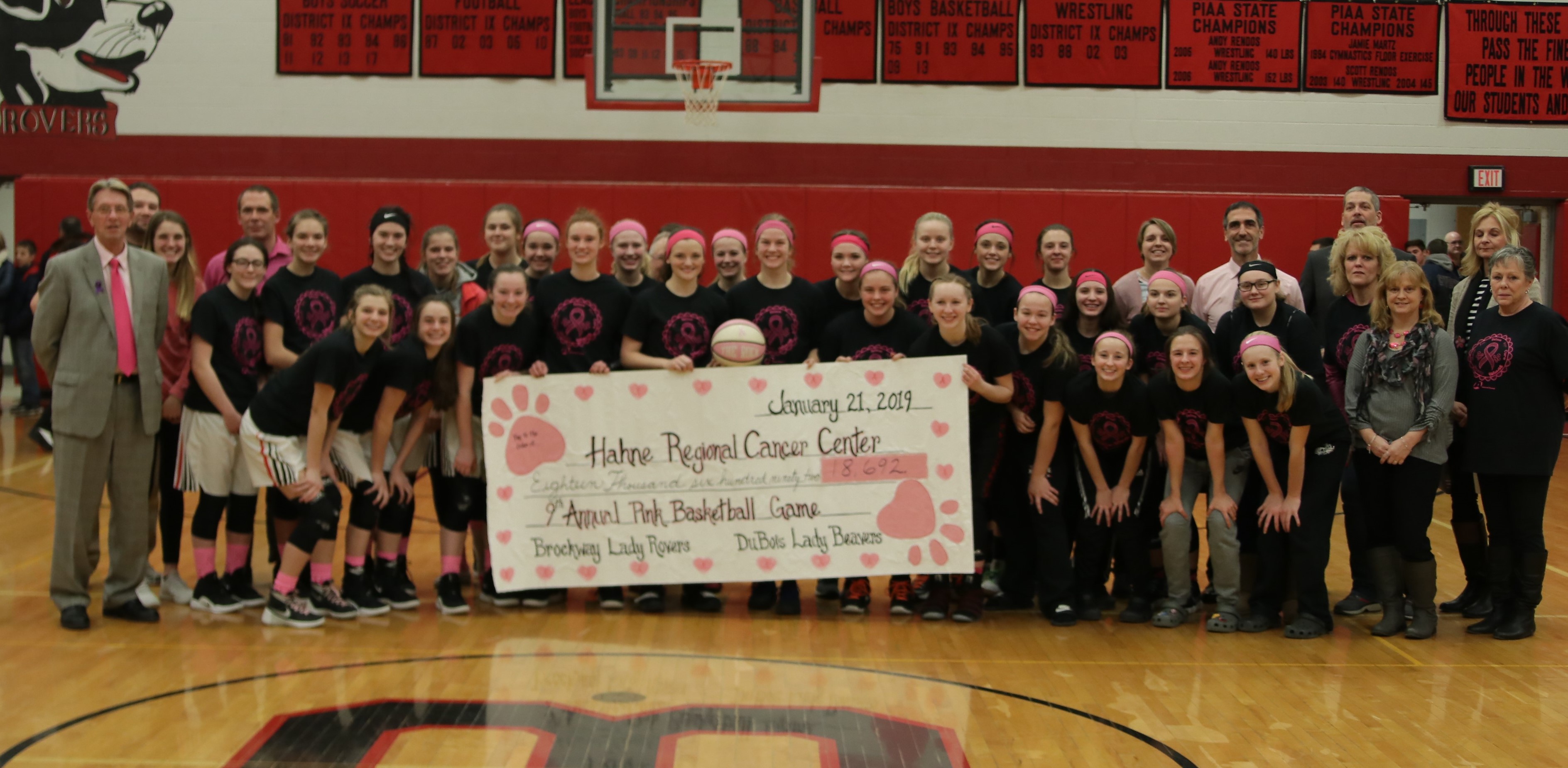 "We're proud to be a part of this event each year," DuBois head coach Keith Kriner said. "The fact that we can get together and actually generate money for the cause is why we do it. It's what we look forward to every year and we can't wait to do it again next year."
Watch the rest of Kriner's interview
As for the game itself, Chelsea DeSalve and Abby Guiher combined for 24 points to give DuBois the win with DeSalve scoring 13 of those.
Danielle Wood had a game-high 14 points for Brockway with Selena Buttery collecting 12 rebounds.