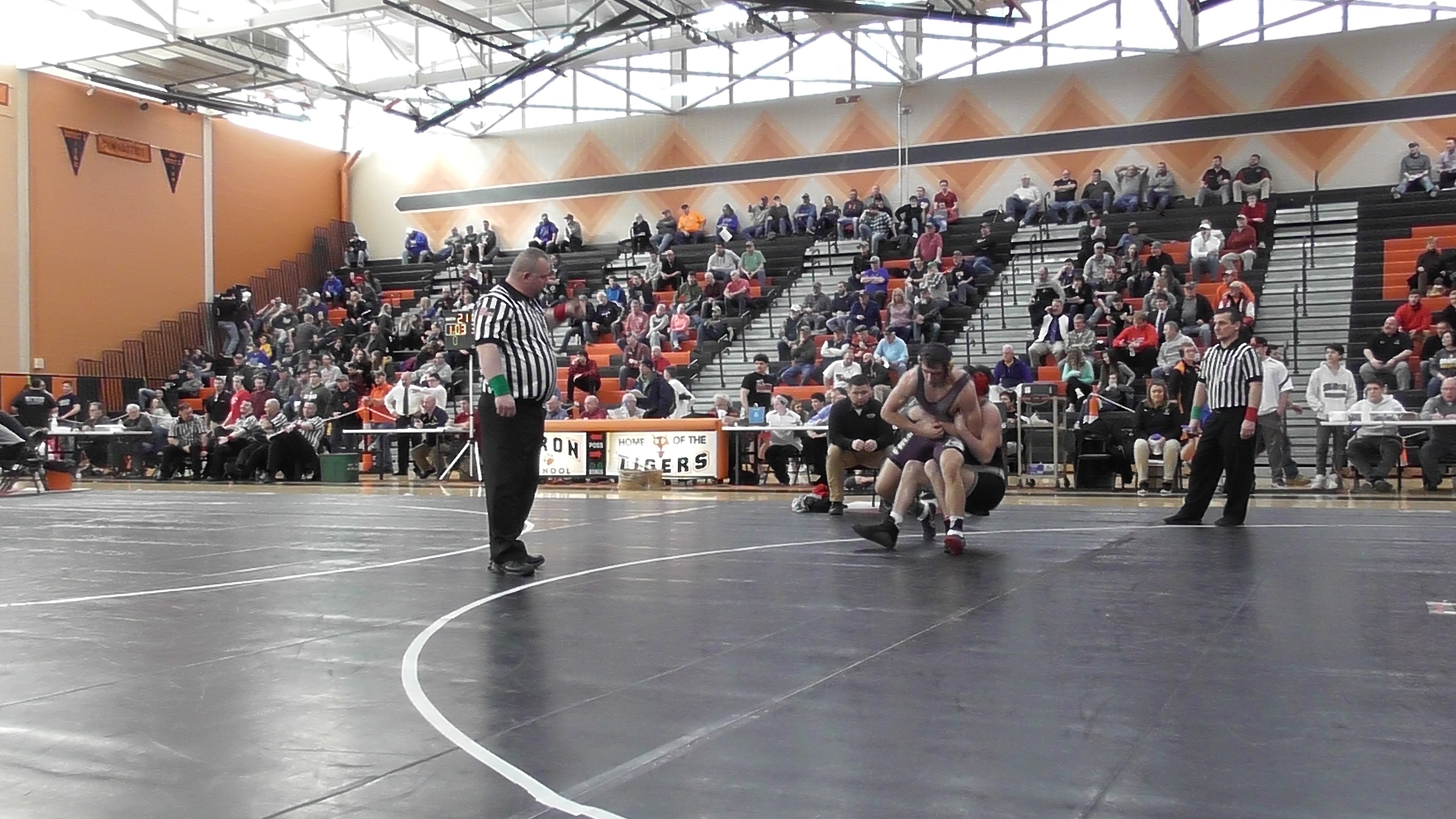 BROCKWAY, Pa. – Justin Smith, Mark Palmer and Anthony Glasl each recorded pins and Brockway also took six forfeits on its way to a 57-21 win over visiting Johnsonburg in the District 9 Class 2A dual-meet quarterfinals Friday afternoon.
Smith pinned Matt Berger at 220 pounds (4:54), Palmer pinned Derek Peterson at 106 pounds (1:33), Glasl took down Nolan Shaffer at 132 pounds (1:54).

District 9 wrestling coverage on D9Sports.com is brought to you by Luton's Plumbing, Heating, and Air Conditioning.
The Rovers, who will face Brookville in the semifinals Saturday at DuBois High School, also got forfeit wins at 285 pounds (Hayden Thompson), 113 pounds (Dominic Inzana), 126 pounds (Garrett Park), 132 pounds (Santino Inzana) 182 pounds (Erik Johnson) and 195 pounds (Garrett McClintick).
Linkin Nichols picked up the only non-pin, non-forfeit victory for Brockway downing Cole Haight, 3-2, at 145 pounds.
Johnsonburg got a 4-2 decision from Cole Norlin over Adam Stine at 120 pounds and also picked up forfeit wins at 152 pounds (Cole Casilio), 160 pounds (Isaac Zimmerman) and 170 pounds (Tyler Watts).