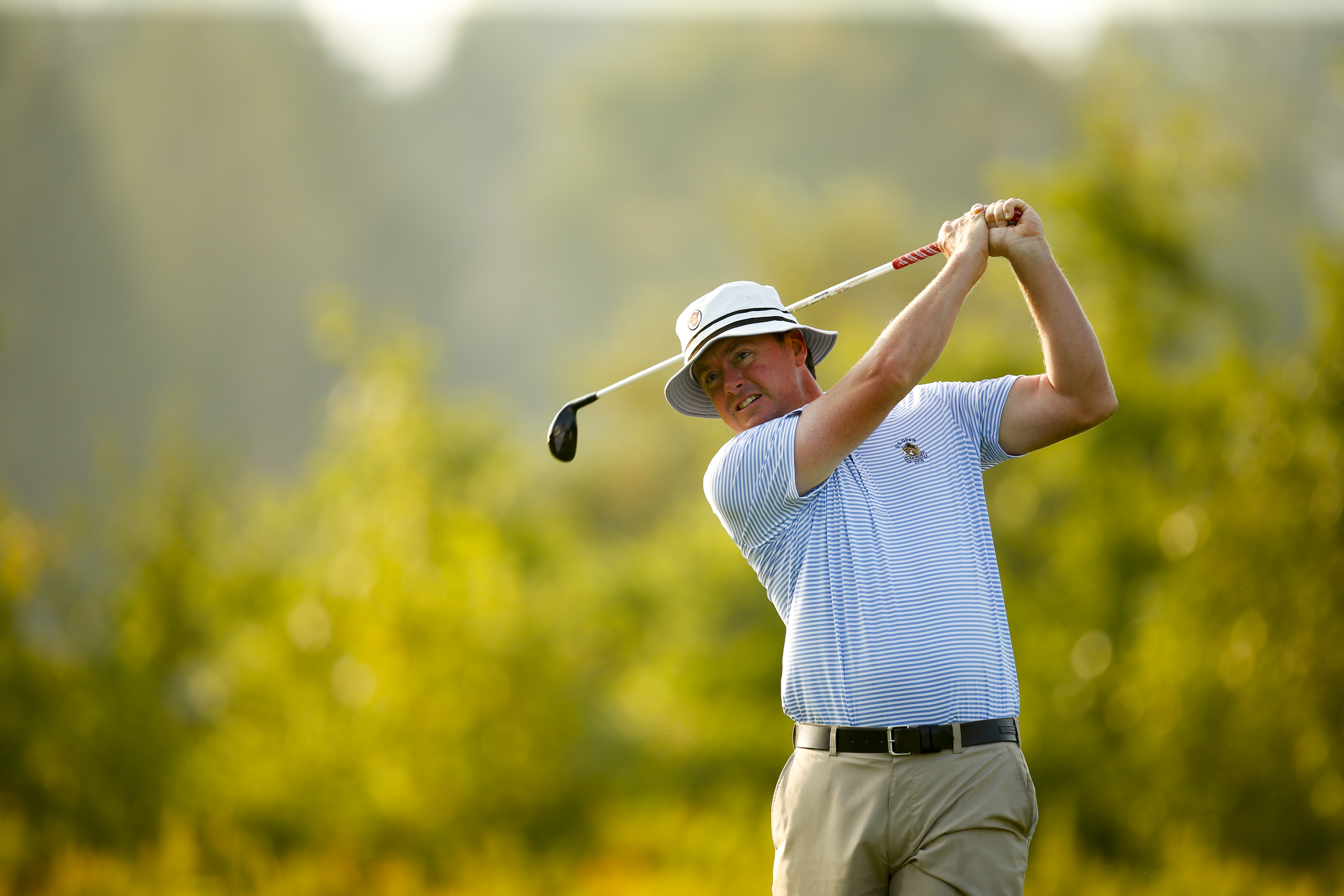 FAR HILLS, N.J. – Brookville native Nathan Smith is one of 64 golfers who are fully exempt into the 2017 U.S. Amateur Championships scheduled for Aug. 14-20 at The Riviera County Club in Pacific Palisades, Calif., and Bel-Air County Club in Los Angeles, Calif.
(Cover photo: Nathan Smith during the first round of stroke play at the 2016 U.S. Mid-Amateur at Stonewall in Elverson, Pa. on Saturday, Sept. 10, 2016. (Copyright USGA/Chris Keane)
Smith earns the exemption based on being a member of the United State team in the Walker Cup.
The remainder of the 312-player field will be filled through qualifying tournaments at 100 sites across the country as well as in Canada, Mexico and Puerto Rico between July 3-25.
Riviera will be hosting its second USGA championship, having hosted the 1948 U.S. Open, won by Ben Hogan. Bel-Air will be hosting its third USGA championship after previously serving as the site of the 1976 U.S. Amateur, won by Bill Sander, and the 2004 U.S. Senior Amateur, won by Mark Bemowski.
This is the first time the U.S. Amateur Championship will be held in Souther California in 41 years.
"Bringing the USGA's oldest championship to Southern California for the first time since 1976 at two of the nation's most prominent clubs in Riviera and Bel-Air is richly rewarding," said Stuart Francis, USGA Championship Committee chairman. "The U.S. Amateur and its iconic Havemeyer Trophy, given to the champion, are held in the highest esteem by amateurs across the country and the world. Our entry numbers reflect that significance."