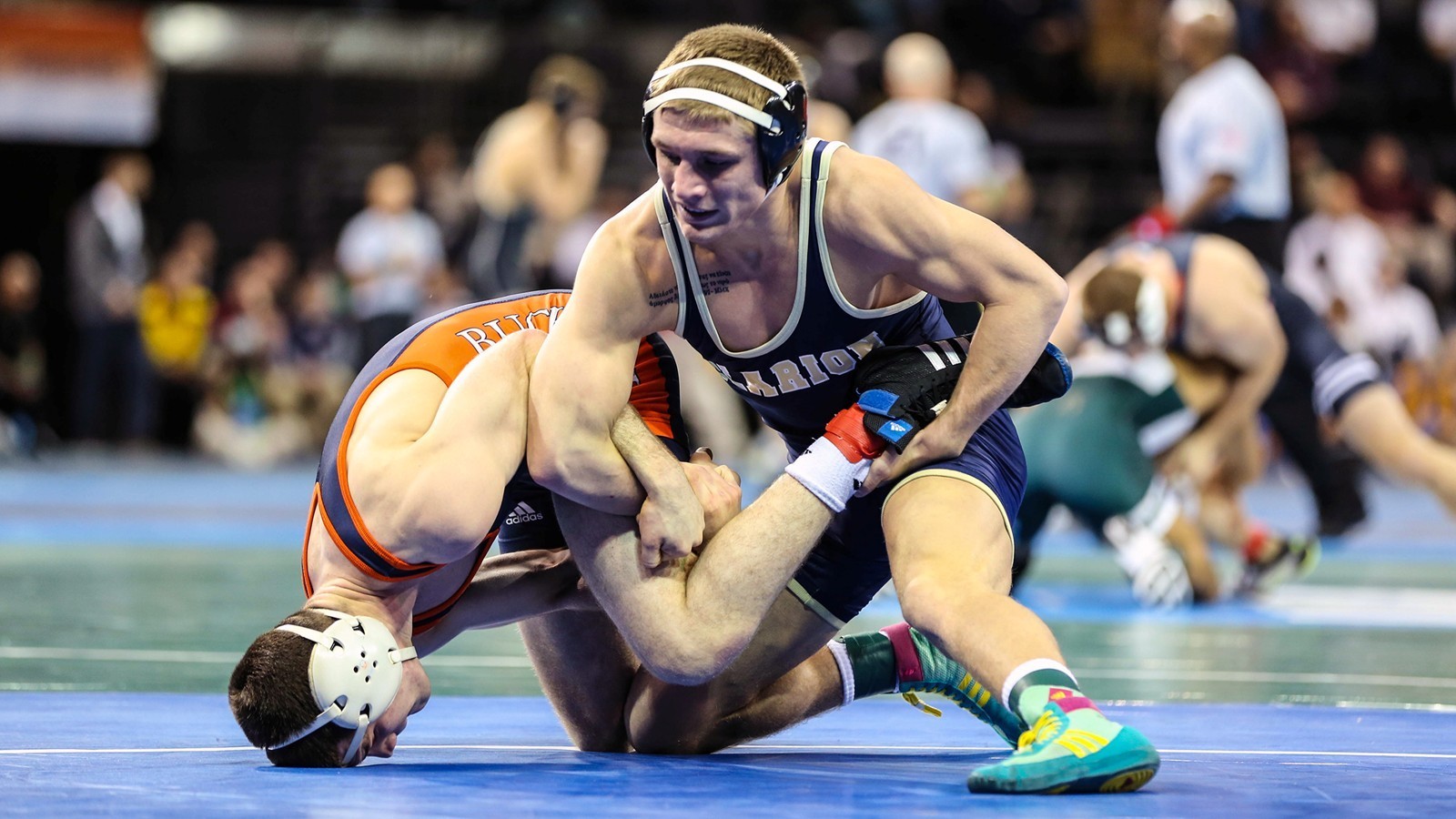 MINNEAPOLIS, Minn. – InterMat released its preseason NCAA Division I wrestling rankings for the 2017-18 season, with Clarion's Jake Gromacki and Brock Zacherl ranked among the nation's best in their respective weight classes.
(Photo courtesy of Clarion University Athletics)
Both NCAA qualifiers from a year ago, they entered the rankings at 19th and 10th, respectively.
Gromacki made his first trip to the NCAA Championships in 2017, compiling a 21-9 overall record and winning his first wrestlebacks match in St. Louis. He was the runner-up at 125 pounds in the EWL Championships, which officially clinched his trip to NCAA's, though he also recorded wins against fellow qualifiers Ibrahim Bunduka (George Mason), Shakur Laney (Ohio) and Noah Gonser (Eastern Michigan).
Zacherl qualified for the NCAA Championships in each of his first two years of varsity competition and has been consistently ranked at 141 pounds by most major publications in that time. With a career record of 84-15, he was the 2016 EWL champion at 141 pounds and a runner-up in 2017 and will look to earn his first All-America recognition in 2018.
The Golden Eagles will unofficially open their season on Monday, Oct. 30 when they host the Blue/Gold Open, which will feature wrestle-offs for several of the spots in the starting lineup. The match will be hosted at Tippin Gymnasium and will be free to the public. Their first dual match of the season will be on Friday, Nov. 3 when they take on Utah Valley State at Clarion Area High School's gymnasium.