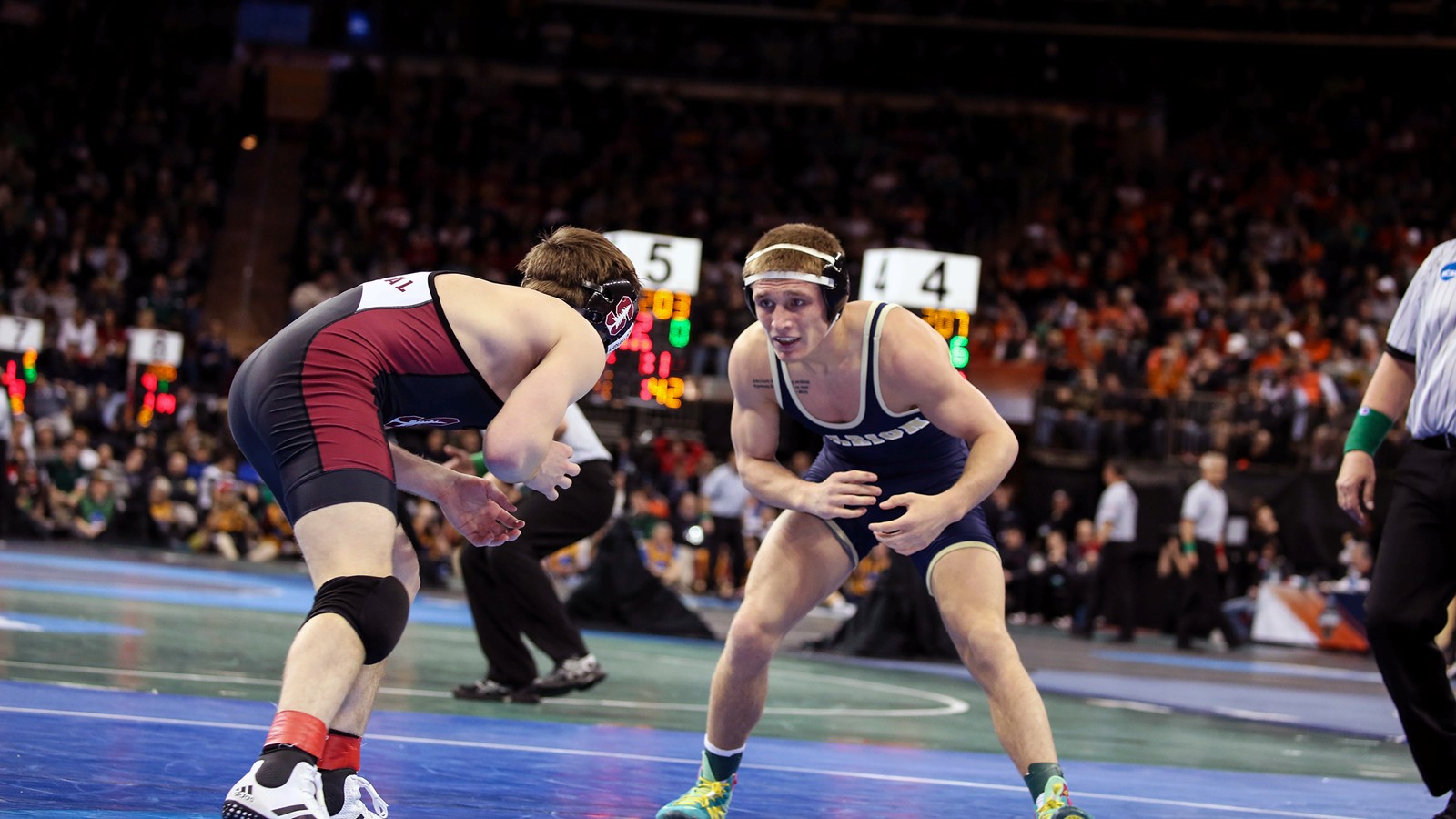 CLARION, Pa. – Clarion wrestler Brock Zacherl was among those nationally-ranked to open the 2016-17 season, with the Golden Eagle sophomore ranked 15th by Intermat and 17th by FloWrestling in the 141-pound weight class.
(Photo courtesy of Clarion University Athletics)
Zacherl was stellar in his redshirt freshman season in 2015-16, sweeping his way through the EWL Championships at 141 pounds to earn an automatic NCAA bid. He won 21 straight matches at one point, going from Nov. 7 until March 17 without suffering a defeat. The 141-pound champion at the PSAC Championships in December, Zacherl became the first Clarion 141-pounder to win both the PSAC and EWL championships since Frank Edgar in 2005.