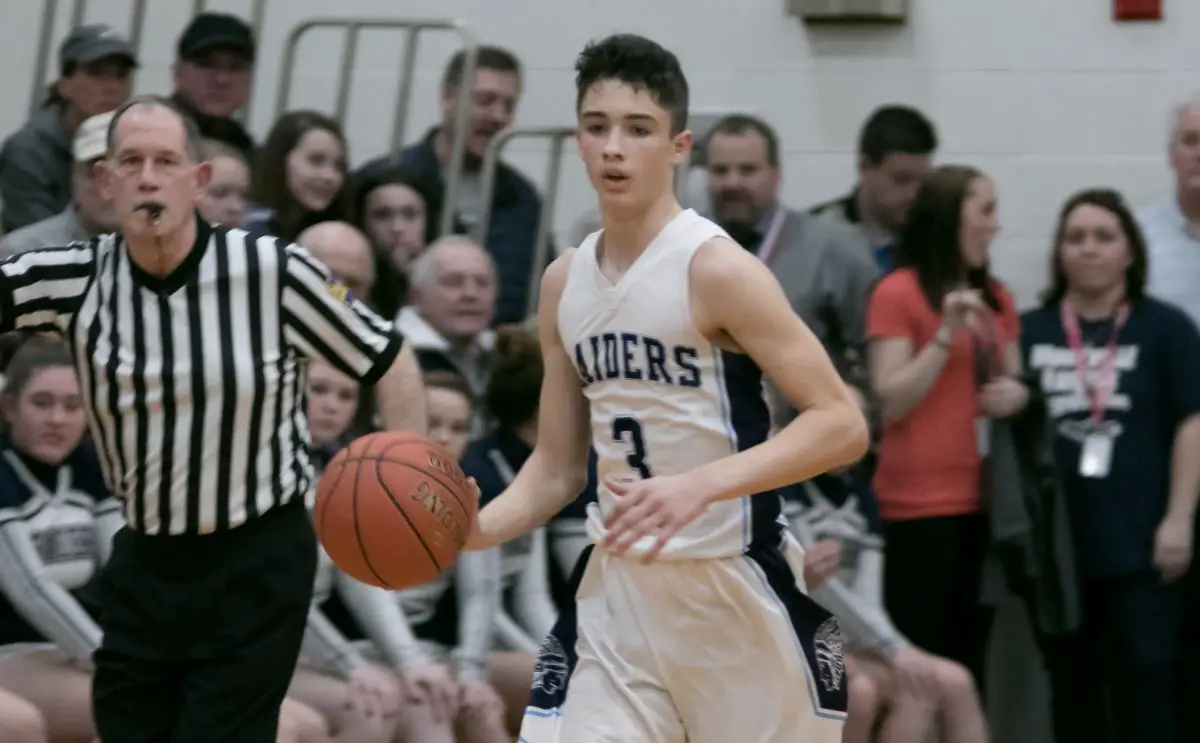 BROOKVILLE, Pa. – Brookville jumped out to a quick lead and kept the momentum going all night in the Raiders' 69-46 win over Kane to win the D9 Class AAA title. The Raiders took a 13 point lead after the first quarter and built their lead up to 20 after three quarters in a game that Brookville dominated.
(Archived Photo from 2019-20 by: Jared Bakaysa)
Jace Miner led Brookville with 22 points, while Danny Lauer scored 18 for the Raiders. Hunter Geer also added 13 for Brookville. Kane was led by Zuke Smith, who scored 13 points. Carson Whiteman chipped in with 10 for the Wolves.
Brookville started on the front foot, using a persistent full-court press and tough inside scoring to jump out to an early 10-4 lead. A Lauer three increased the Brookville lead to nine, and a few possessions later, an acrobatic layup by Miner upped the Raiders' advantage to 13. The Raiders' defense was supreme during the period, allowing only one point during the back end of the first half. Brookville's strong two-way performance had the Raiders up 18-5 after the first quarter.
The second period began with fast-paced offense, with both teams hitting from both down low and from distance. The game became increasingly physical, with Brookville looking to score on driving layups, while Kane had some success scoring after offensive rebounds. The Wolves' defense improved during the second quarter, but Kane still struggled to generate the offense needed to cut into the lead. Brookville ended the half up 33-21, after a last-second three-pointer by Robert Keth was off the mark.
Both teams exchanged buckets to begin the second half, with Kane briefly cutting Brookville's lead to single digits. Brookville began to take charge midway through the quarter, scoring on nearly every offensive possession to balloon their lead to 19. Brookville's advantage remained through the rest of the quarter, with a spectacular last-second three by Lauer building Brookville's lead up to 50-29 after three quarters.
The Raiders cruised through the rest of the contest, slowing down the pace and sitting on their large lead. Brookville was able to preserve their 20 point advantage throughout the entire fourth quarter, as the Raiders cruised their way to a 69-46 victory to clinch the D9 Class AAA title.
Brookville will advance to the Class AAA State Quarterfinals, where they will battle with the winner of the game between the District 5 and District 8 champions.