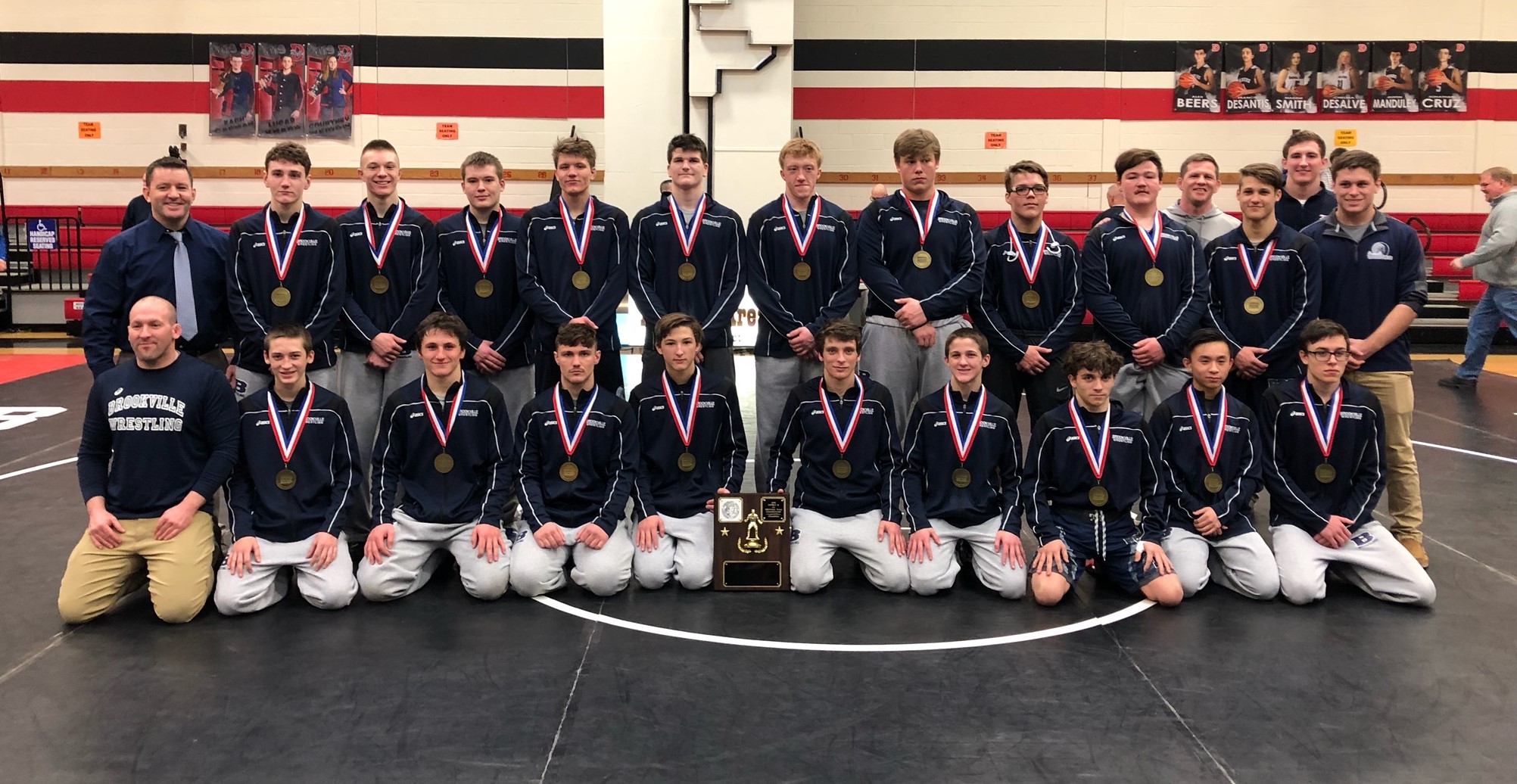 HERSHEY, Pa. — Doing it the hard way, Brookville worked back from a quarterfinal loss on Friday to reach Saturday's consolation finals and finished fourth at the PIAA Class 2A Dual Meet Championships at the Giant Center.
The D9 champion Raiders fell to D5 champion Chestnut Ridge, 46-18, in the third-place match. It's their fifth top-four finish, three years after winning their second state title in 2016. They won the first-ever dual title in 1999 while finishing fourth in 2012 and 2017.

District 9 wrestling coverage on D9Sports.com is brought to you by Luton's Plumbing, Heating, and Air Conditioning.
Against Chestnut Ridge, the Raiders won four of the 14 bouts as Braden MacBeth (9-3 decision), Colby Whitehill (8-4 decision), Cayden Walter (5-3 win in OT) and Jacob Cable (5-4 win).
That loss to Chestnut Ridge was the third match of the day for the Raiders on Saturday. They opened with a 36-32 win over Notre Dame-Green Pond before a dramatic 33-32 win over Saucon Valley. The Raiders got a 31-second pin from Cabe Park at 126 pounds to take a 33-13 lead with four bouts left. Cody Hetrick dropping a 4-2 decision to Nicholas Rosengrant at 145 actually clinched the win, cutting the Raiders lead to 33-26 with one bout left. They forfeited the final weight at 152.
Other winners against Saucon Valley were Elliot Park (7-0 decision), MacBeth (3-2 decision), Tanner LaBenne (6-2 decision), Whitehill (pin), Owen Reinsel (pin) and Walter (pin).
Overall, the Raiders went into the tournament ranked No. 10 by www.papowerwrestling.com and wound up losing to No. 2 Southern Columbia and No 6 Chestnut Ridge while beating No. 3 Saucon Valley, No. 4 Muncy, No. 11 Notre Dame-Green Pond and unranked Lake Lehman.
Reynolds beat Southern Columbia for the state title, 31-23. It's the D10 Raiders' third straight title.