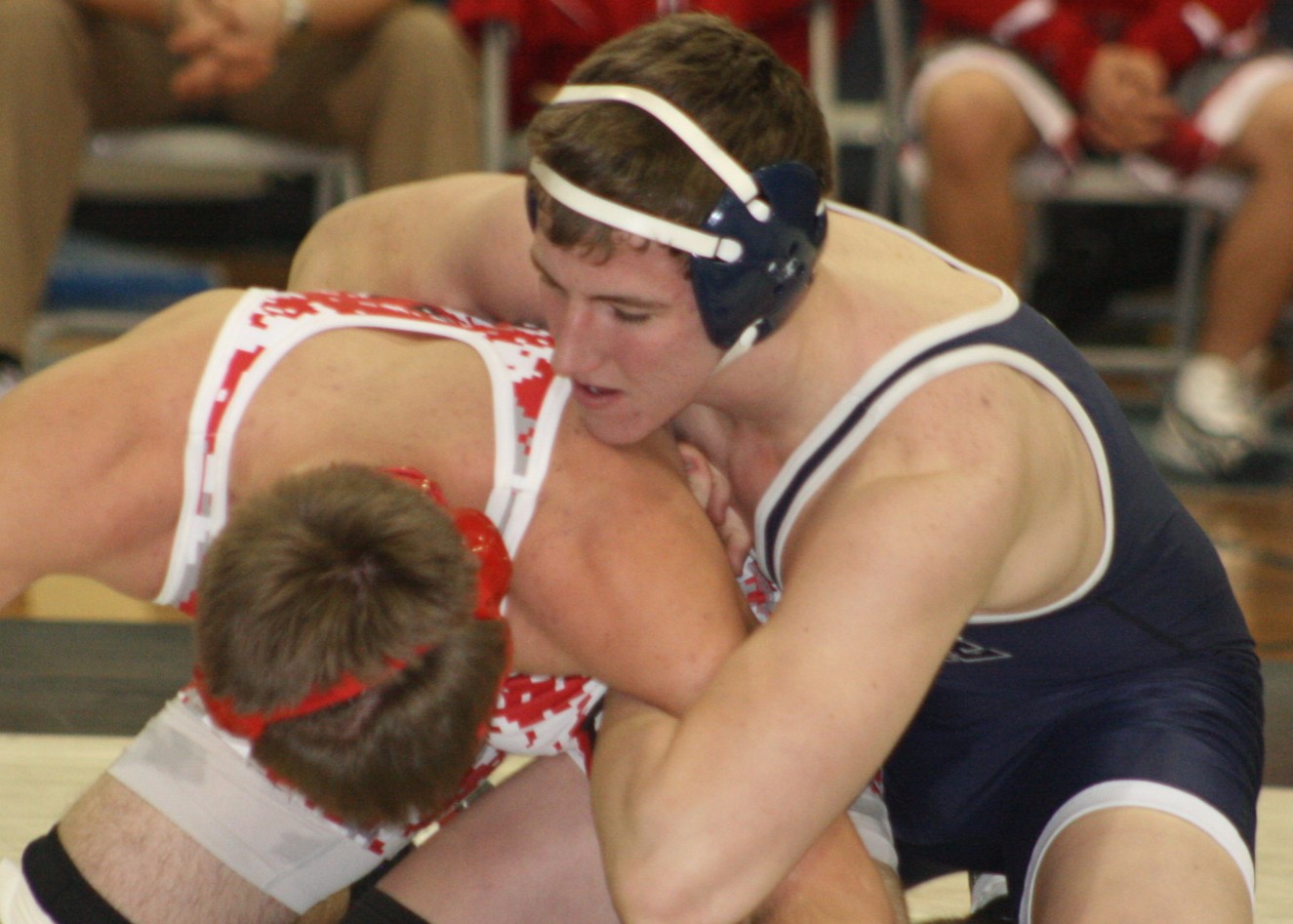 BROOKVILLE, Pa.  – In a match between two of the top wrestling teams in District 9, Brookville won the close wins and picked up an extra pin to go along with a forfeit to defeat visiting St. Marys, 38-19, Tuesday night.
The Raiders had two pins to one for St. Marys while also gaining a forfeit win to pick up an extra 12 points in total, and Brookville also won three of the four bouts decided by two points or less including one in overtime.
Picking up pins for Brookville were Taylor Ortz t 138 pounds over Garrett Cook at the 3:08 mark and Caleb Hetrick at 152 pounds over Kyle Pecht at the 5:02 mark.
St. Marys got one of those pins back at 113 pounds when Hayden Terris downed Cabe Park at 3:41.
But the Raiders also picked up a 6-point forfeit decision at 285 pounds (heavyweight) when the Dutch couldn't produce a wrestler to take on Bryce Town.
And while the 12 points gained with the extra pin and the forfeit were big in a 19-point match, so were the three close decisions won by the Raiders to gain another nine points.
Xavier Molnar grabbed a 1-point, 9-8, decision over Zach Becker at 170 pounds, Dane Clever took home a 2-0 overtime win against Mitchell Cashmer at 195 pounds and Tyler Cook took down DJ Salinas, 4-3, at 220 pounds.   
St. Marys did grab one close victory of its own when Tyler Dilley beat Keelan Kunselman, 8-7, at 106 pounds.
Also winning bouts for the raiders were Cole Aaron with a 13-0 major decision over Tim Beimel at 145 pounds, Dominic Palmer with a 6-1 decision over Brandan Cherry at 160 pounds and Kai Sorbin with an 8-0 major decision over Cameron Winters at 120 pounds.
Additional victors for St. Marys including Alec Bittler with a 9-2 decision over Dontae Constable at 126 pounds, Cameron Resch with an 11-2 major decision over Logan Thrush at 132 pounds and Christian Stefan with a 4-1 decision over Noah Cieleski at 182 pounds.