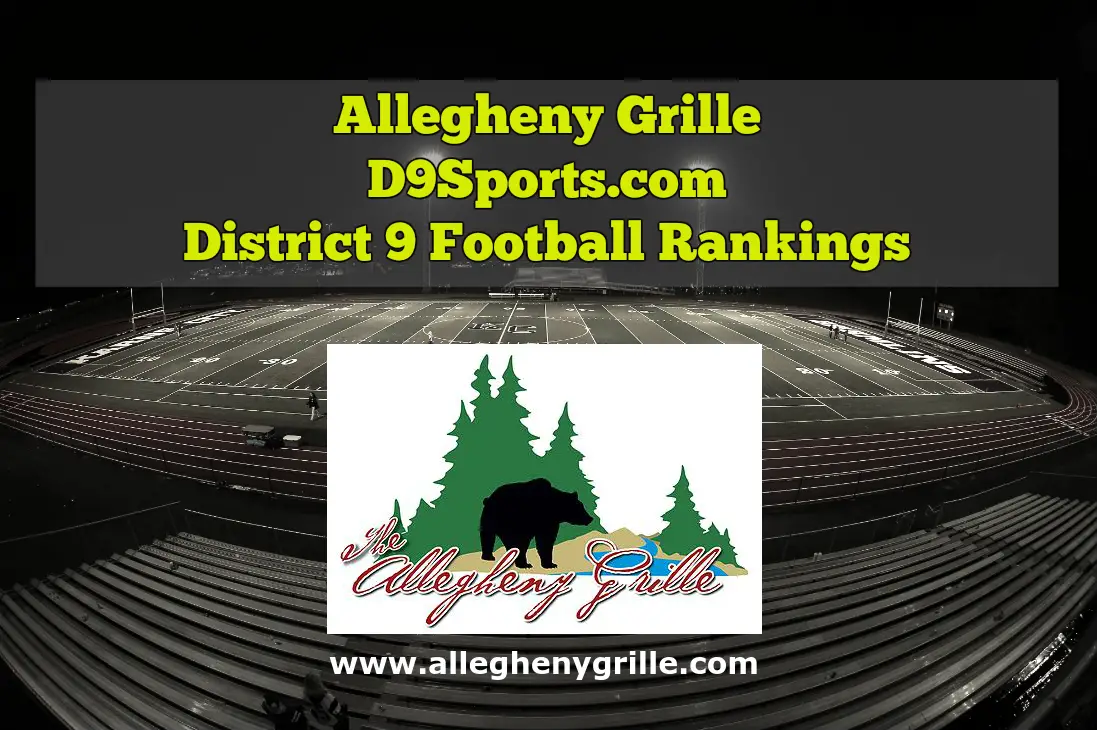 CLARION, Pa. – Coming off a 53-19 blowout win of previously ranked No. 10 Redbank Valley, Clarion-Limestone makes its first appearance in the ranking coming in at No. 10 in the Sept. 20 Allegheny Grille of Foxburg D9Sports.com District 9 Football Rankings.
The rest of the Top 10 remains the same as last week after each of the Top Nine teams won games in Week Three.
Kane (4-0) remains in the No. 1 spot, Brockway (4-0) and Karns City (3-1) are in at No. 2, DuBois (2-2) is solid at No. 4 and Clearfield (3-1) rounds out the Top Five at No. 5.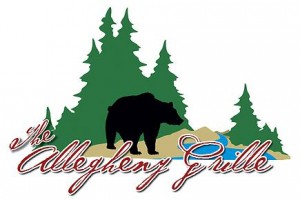 Curwensville (4-0) remains in at No. 6, Ridgway (4-0) at No. 7, Elk County Catholic (4-0) at No. 8 and Clarion (3-0) at No. 9.
After not having any Top 10 matchups a week ago, this week is full of showdowns highlighted by No. 1 Kane traveling to No. 6 Curwensville, No. 2 Brockway going to Johnsonburg to take on No. 7 Ridgway and No. 9 Clarion hosting No. 10 C-L in the Black & Blue Brawl Presented by ExploreClarion.com.
The Allegheny Grille is a restaurant situated alongside the Allegheny River in Foxburg with breathtaking views, stellar service and fine cuisine. It's open daily at 11 a.m. and on Sunday's features the "Best Brunch in Town" from 11 a.m. to 4 p.m. It's the perfect spot for your luncheons, dinner, meetings, wedding or anything your heart desires. For more information or to make a reservation, call the Allegheny Grille at 724-659-5701 or visit it on the web at www.alleghenygrille.com.
| | | | |
| --- | --- | --- | --- |
| RANK | TEAM | RECORD | LAST WK |
| 1 | Kane | 4-0 | 1 |
| 2(t) | Brockway | 4-0 | 2(t) |
| 2(t) | Karns City | 3-1 | 2(t) |
| 4 | DuBois | 2-2 | 4 |
| 5 | Clearfield | 3-1 | 5 |
| 6 | Curwensville | 4-0 | 6 |
| 7 | Ridgway | 4-0 | 7 |
| 8 | Elk CC | 4-0 | 8 |
| 9 | Clarion | 3-0 | 9 |
| 10 | Clarion-Limestone | 3-0 | NR |