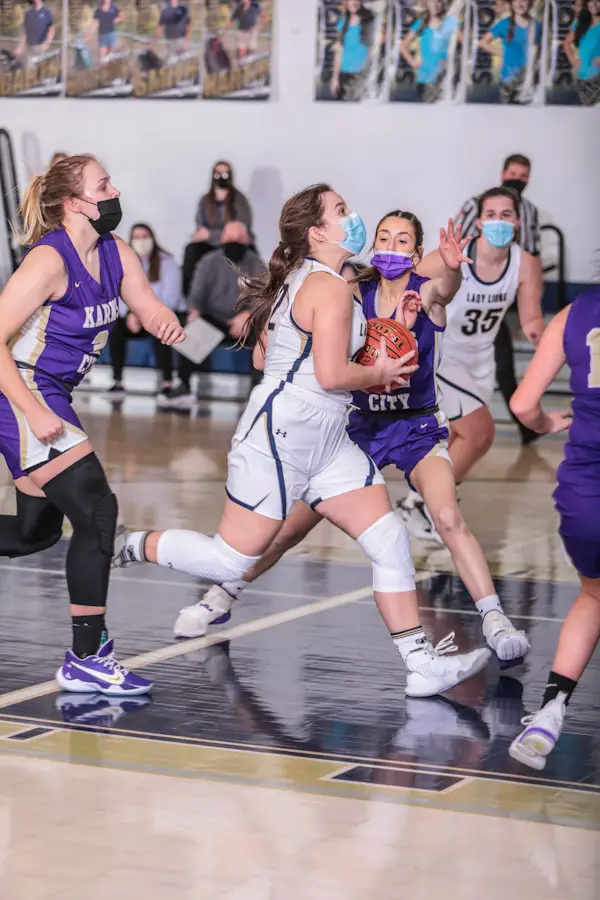 MARIENVILLE, Pa. – Clarion-Limestone placed three players in double figures to help the Lady Lions notch their first win of the season, a 60-35 victory over Forest Area on Monday evening in Marienville.
(Photo by Dave Cyphert/ ProPoint Media Photography. More action photos available for print and/or digital purchase are available here.)
Kendall Dunn paced C-L (1-4) with 15 points, while Sydney Simpson added 14 and Lexi Coull added 10, including the Lady Lions only two three-pointers. Frances Milliron also chipped in with nine.
C-L jumped out to a 23-10 lead after one quarter. A 13-8 scoring edge in the second quarter jumped the lead to 36-18 by halftime.
The Lady Lions outscored the Lady Fires 24-17 in the second half to set the final score.
C-L scoring
Anna Kennemuth 0 3-4 3, Maddy Wenner 3 0-2 6, Sydney Simpson 6 2-2 14, Frances Milliron 4 1-2 9, Kendall Dunn 6 3-8 15, Lexi Coull 3 2-2 10, Alyssa Wiant 0 0-0 0, Grace Shick 1 0-0 2, Katera Sebastian-Sims 0 1-2 1. Totals: 23 12-22 60
Three-pointers: (Coull 2)