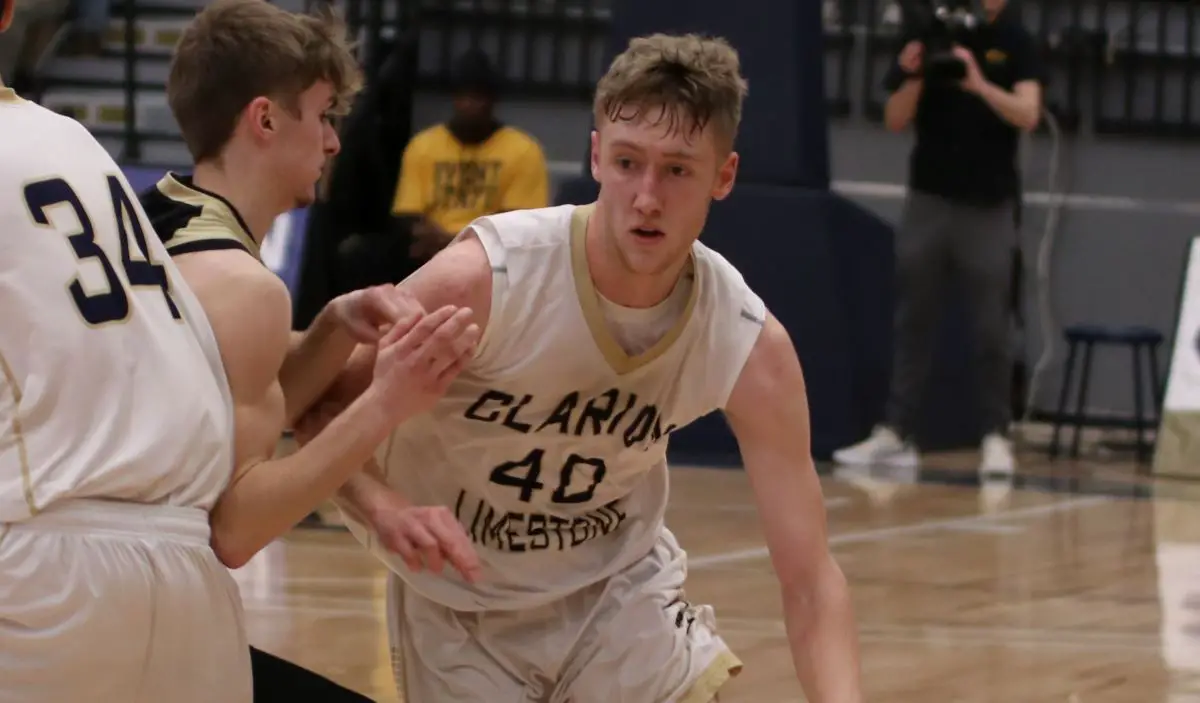 FRILLS CORNERS, Pa. – Clarion-Limestone junior Hayden Callen was named the KSAC boys' basketball MVP in a vote by the league's coaches, while a first-, second-, and third-team all-conference team were also chosen.
(Photo of C-L's Hayden Callen, who was named the KSAC boys' basketball MVP. Photo by Jared Bakaysa of JB Graphics. See more of Bakaysa's work here)
The first-team All-Conference team consists of Callen's C-L teammate Deion Deas along with A-C Valley's Levi Orton, Clarion's Cal German, Karns City's Chase Beighley and Keystone's Troy Johnson.
Second-team All-KSAC includes A-C Valley's Eddie Stevanus, Cranberry's Matt McQuaide, Moniteau's Ethan McDeavitt, North Clarion's Matson Higgins and Redbank Valley's Bryson Bain.
The third-team all-KSAC squad contains Clarion's Nick Frederick, Keystone's Isaak Jones, Redbank Valley's Chris Marshall, Union's Caden Rainey and Venango Catholic's Andrew Burda.
The all-conference teams were also selected by the KSAC coaches.