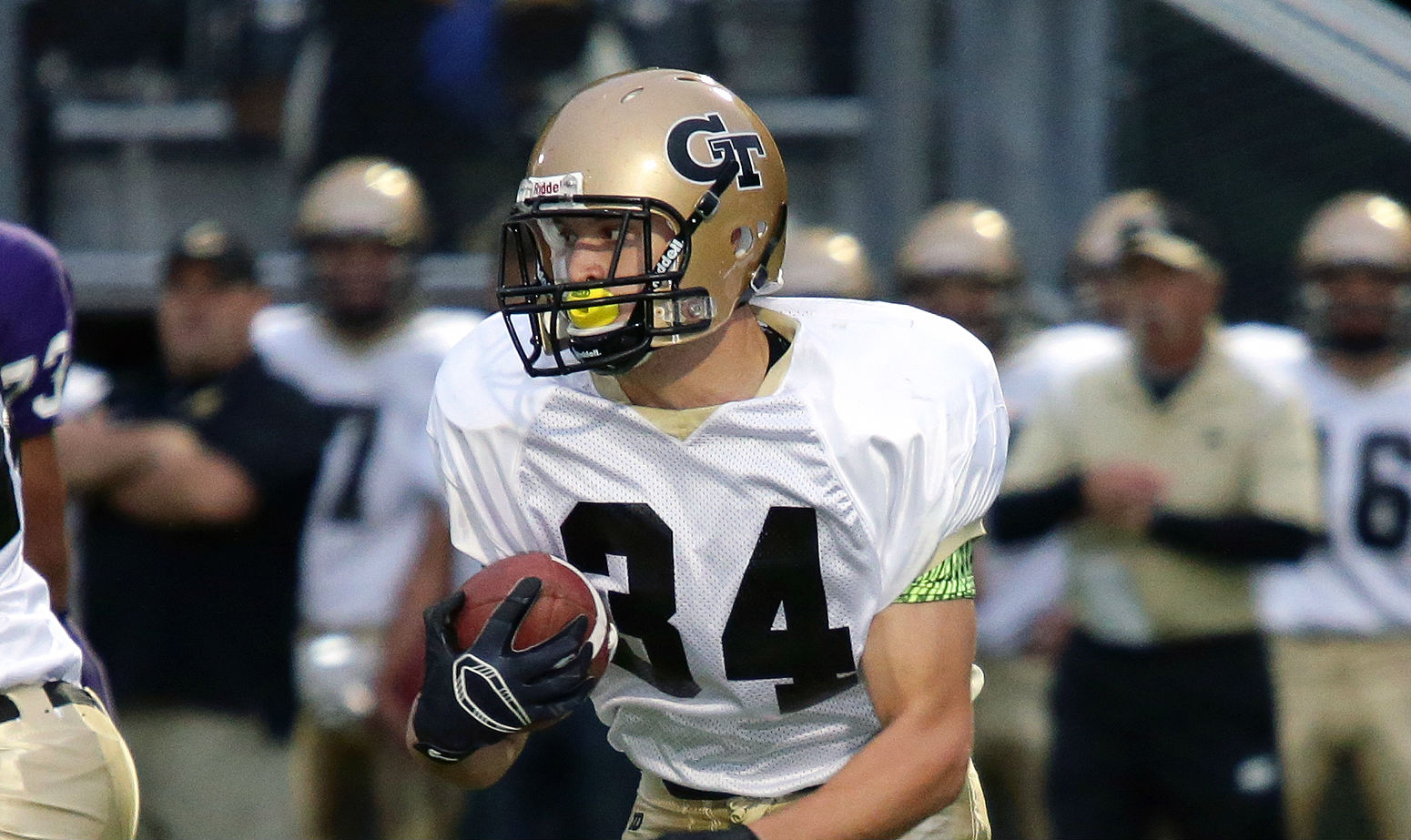 CLARION, Pa. – A pair of players, Clarion-Limestone's Anthony Louder and Curwensville's Nick Stewart, who helped their teams to big wins by accounting for five scores apiece are the D9Sports.com District 9 Co-Football Players of the Week for Week Four of the 2015 season.  
Louder accounted for 328 yards of offense in C-L's 40-20 win over Smethport Friday completing 13 of 32 passes for 278 yards and five touchdowns while rushing 11 times for 50 yards.
Stewart had 258 yards of combined offense including 253 yards and four touchdowns on 23 carries and a 5-yard touchdown catch in Curwensville's 58-28 win over Cameron County Friday.
Joining the duo in being honored this week for outstanding performances are 15 additional players on the D9Sports.com Week Four Honor Roll.
D9SPORTS.COM PLAYER OF THE WEEK
Anthony Louder – Clarion-Limestone: 13 of 32 passing, 278 yards, 5 touchdowns; 11 carries, 50 yards – Clarion-Limestone 40, Smethport 20
Nick Stewart – Curwensville: 23 carries, 253 yards, 4 touchdowns; 1 catch, 5 yards, 1 touchdown; 6 tackles on defense – Curwensville 58, Cameron County 28
D9SPORTS.COM HONOR ROLL  
Kyle Kirk – Bradford: 13-for-15 passing, 198 yards, 2 touchdowns – Olean (NY) 35, Bradford 19
Mark Latuksa – Brockway: 9 carries, 110 yards, 2 touchdowns – Brockway 42, Otto-Eldred 7  
Caleb Burnside – Cameron County: 17 carries, 64 yards, 2 touchdowns; Returned a kickoff 85 yards for a touchdown – Curwensville 58, Cameron County 28
Brady Himes – Clarion-Limestone: 8 catches, 143 yards, 3 touchdowns; 10 carries, 44 yards, 1 touchdown – Clarion-Limestone 40, Smethport 20
Sam Leadbetter – Clarion-Limestone: 3 catches, 105 yards, 1 touchdown; Intercepted 2 passes on defense – Clarion-Limestone 40, Smethport 20
Seth Caldwell – Clearfield: 30 carries, 186 yards, 3 touchdowns – Clearfield 50, Huntingdon 23
Ryan Lezzer – Clearfield: 4 carries, 106 yards, 2 touchdowns; 67 yards receiving; Intercepted a pass and returned it for a touchdown – Clearfield 50, Huntingdon 23
Darren Keglovits – Coudersport: 5 of 11, 113 yards, 2 touchdowns; Had seven tackles and two sacks on defense; Helped Falcons to first win by an AML North team over an AML South team since 2013 – Coudersport 13, Ridgway 7
Jakob Terry – Curwensville: 10-for-17 passing, 267 yards, 3 touchdowns, 1 interception; 1 tackle, 1 interception on defense – Curwensville 58, Cameron County 28
Noah Werner – Elk County Catholic: 11 carries, 127 yards, 2 touchdowns; Intercepted a pass on defense – Elk County Catholic 53, Sheffield 0
Tyler Rolick – Kane: 11 carries, 204 yards, 3 touchdowns; 1 catch, 20 yards, 1 touchdown – Kane 66, Port Allegany 22
Reed Williams – Kane: 8-for-10 passing, 146 yards, 4 touchdowns – Kane 66, Port Allegany 22
Ray Hagg – Moniteau: Made 2 interceptions on defense – Moniteau 24, A-C Valley 8
Wyatt Hetrick – Redbank Valley: 4 catches, 53 yards, 3 touchdowns; 4 carries, 35 yards; Returned a kickoff 85 yards for a touchdown; Intercepted a pass on defense – Redbank Valley 33, Brookville 7
Connor Shoemaker – Redbank Valley: 5-for-13 passing, 56 yards, 3 touchdowns, 1 interception; 5 carries, 19 yards; Returned a punt 45 yards for a touchdown – Redbank Valley 33, Brookville 7
2015 PLAYERS OF THE WEEK
Week One: Zach Sloan, DuBois and Jake Weaver, Keystone
Week Two: Matt Miller, DuBois
Week Three: Anthony Isabella, Brockway
Week Four: Anthony Louder, Clarion-Limestone and Nick Stewart, Curwensville