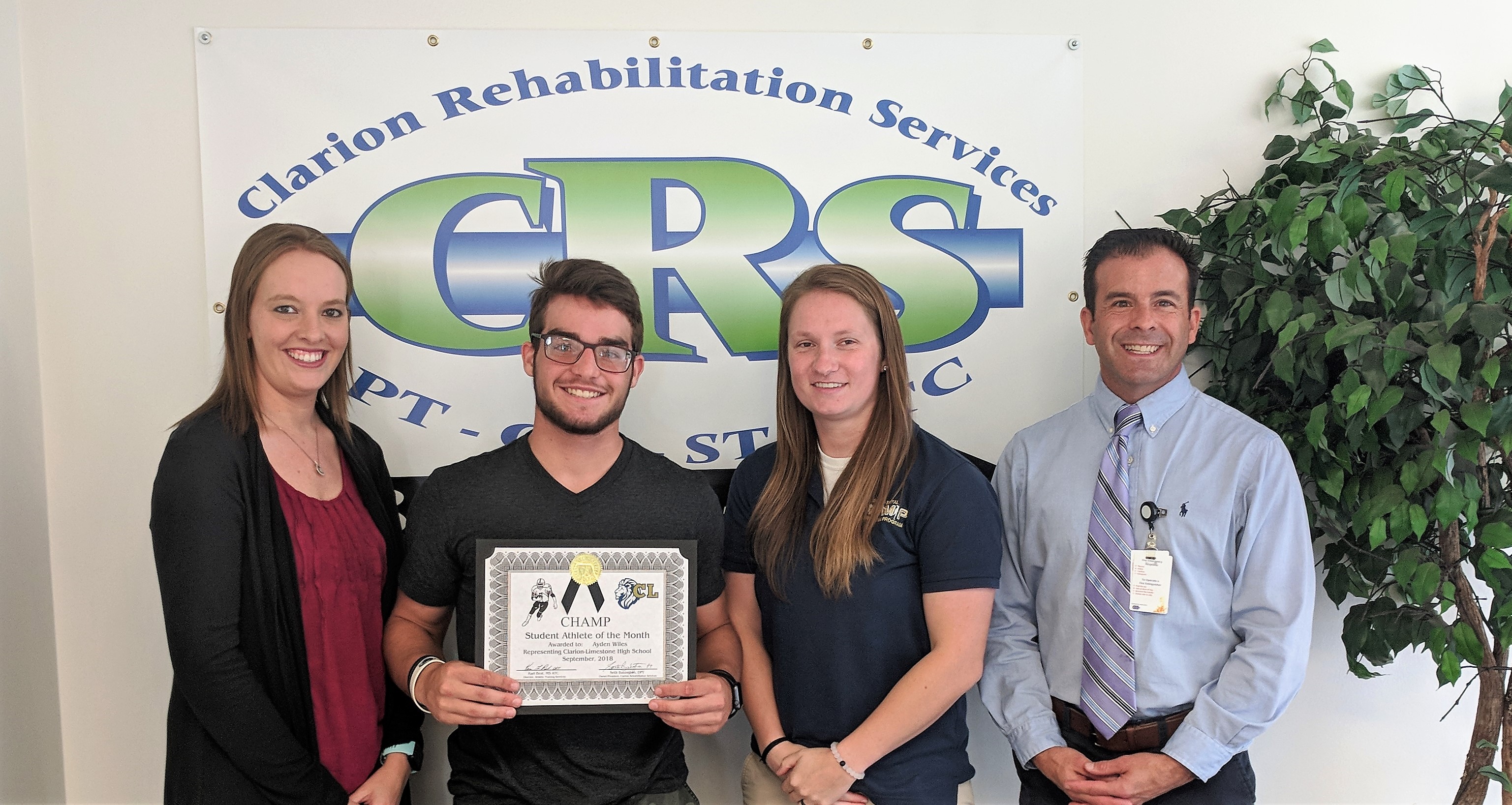 CLARION, Pa. – Ayden Wiles of Clarion-Limestone is the September Clarion Rehab Services and CHAMP (Clarion Hospital Athletic Medicine Program Student-Athlete of the Month.
(Photo: Kari Best, Director of Sports Medicine for CHAMP, Ayden Wiles, Emily Heasley, Clarion-Limestone High School Athletic Trainer, and Seth Babington Owner of Clarion Rehab. Submitted photo)
Wiles, a senior, plays football, basketball and baseball for the Lions and is also a member of junior historians and the C-L sensations. His hobbies include hunting, lifting and attempting to play guitar. Ayden also worked for Servicemaster over the summer.
Future plans are to attend college and major in history.
"My favorite sports memory is from my sophomore years of football when we won the KSAC (Small School Division) and made the playoffs for the first time since the early 2000s," Wiles said.
According to Ayden, the most inspiriting people in his life are his parents.
"They have always supported me and never let me doubt myself or my abilities," Wiles said.
Ayden would also like to thank C-L Athletic Trainer Emily Heasley for helping him and keeping the football team "A-1".
As the September CHAMP Athlete of the Month, Wiles will receive gift certificates from DE Sports, Inc. and Pizza Pub.