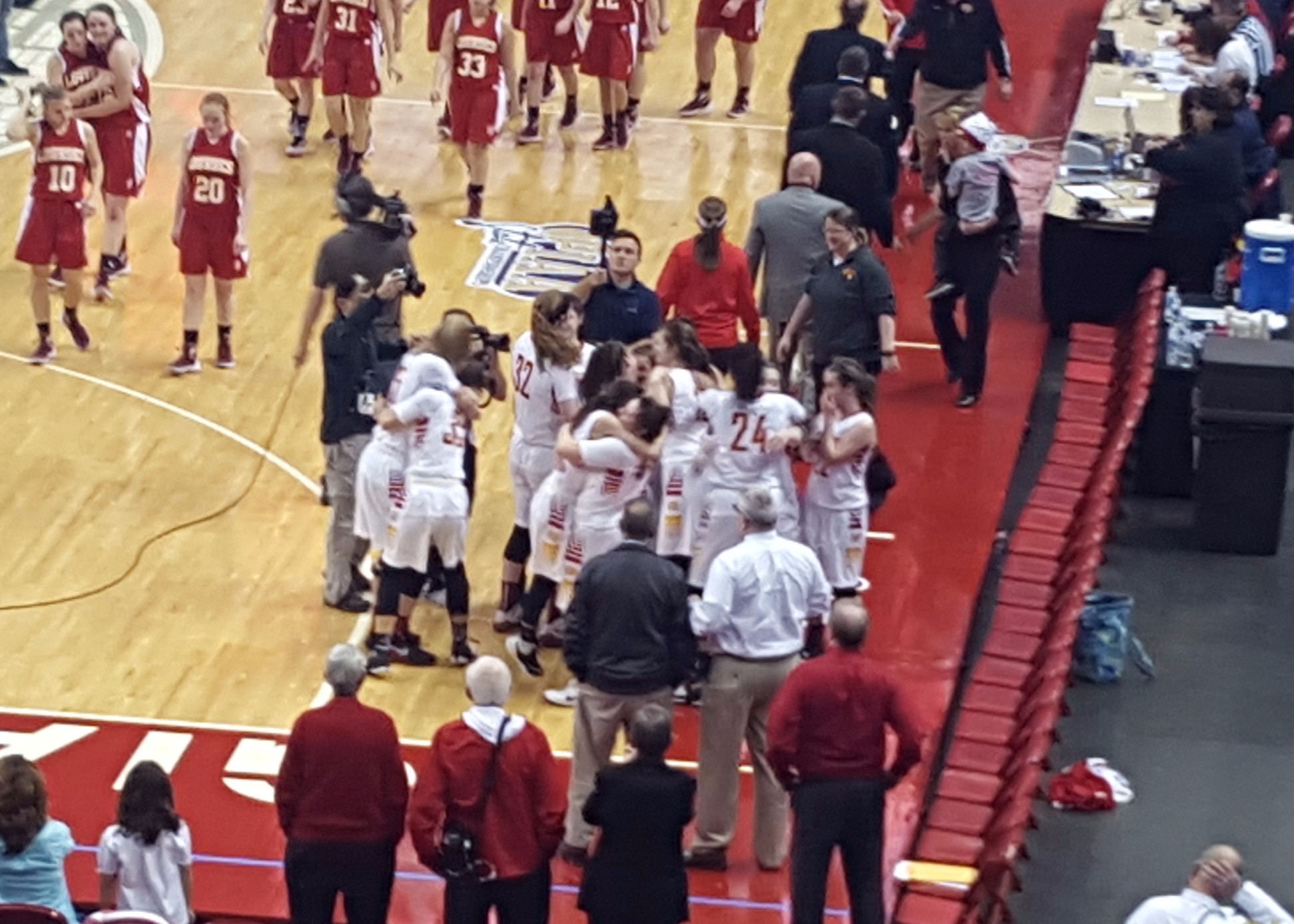 HERSHEY, Pa. – Cardinal Wuerl North Catholic outscored Our Lady of Lourdes Regional High School by 19 in the middle two quarters to grab its first PIAA girls' basketball title since 1995 with a 56-33 win in the Class A title game at the Giant Center in Hershey Saturday.
The Trojanettes led by just one, 9-8, at the end of the first quarter and were tied at 12 just over two minutes into the second quarter when a 13-6 half-ending run gave them a 25-18 halftime lead. Abby Goetz and Sam Breen each had five points during the run.
CW North Catholic then outscored the Red Raiders 16-5 in the third quarter to open the lead to 18, 41-23, at the end of the quarter.
Breen, a 6-foot-1 junior, led the way with 27 points, although she was just 9 of 23 shooting, thanks in large part to 9 of 12 from the line. She completed a double-double with 15 rebounds.
Kylie Huffman, a 6-2 junior transfer from California (Pa.) HIgh School, added 10 points and five rebounds, and 6-foot freshman Dani Short had eight points and 13 rebounds.
Carmella Bickel paced Lourdes with 11 points, while Kristen Komara chipped in nine points. Selma Albert had a team-best 10 rebounds.
Neither team shot particularly well with North Catholic going 21 of 58 from the field (36.2 percent) and Lourdes 12 of 49 (24.5 percent). But the Trojanettes dominated the glass out rebounding the Red Raiders 50-28 including 18-7 on the offensive glass. That allowed North Catholic to win the battle of second-chance points, 18-7.