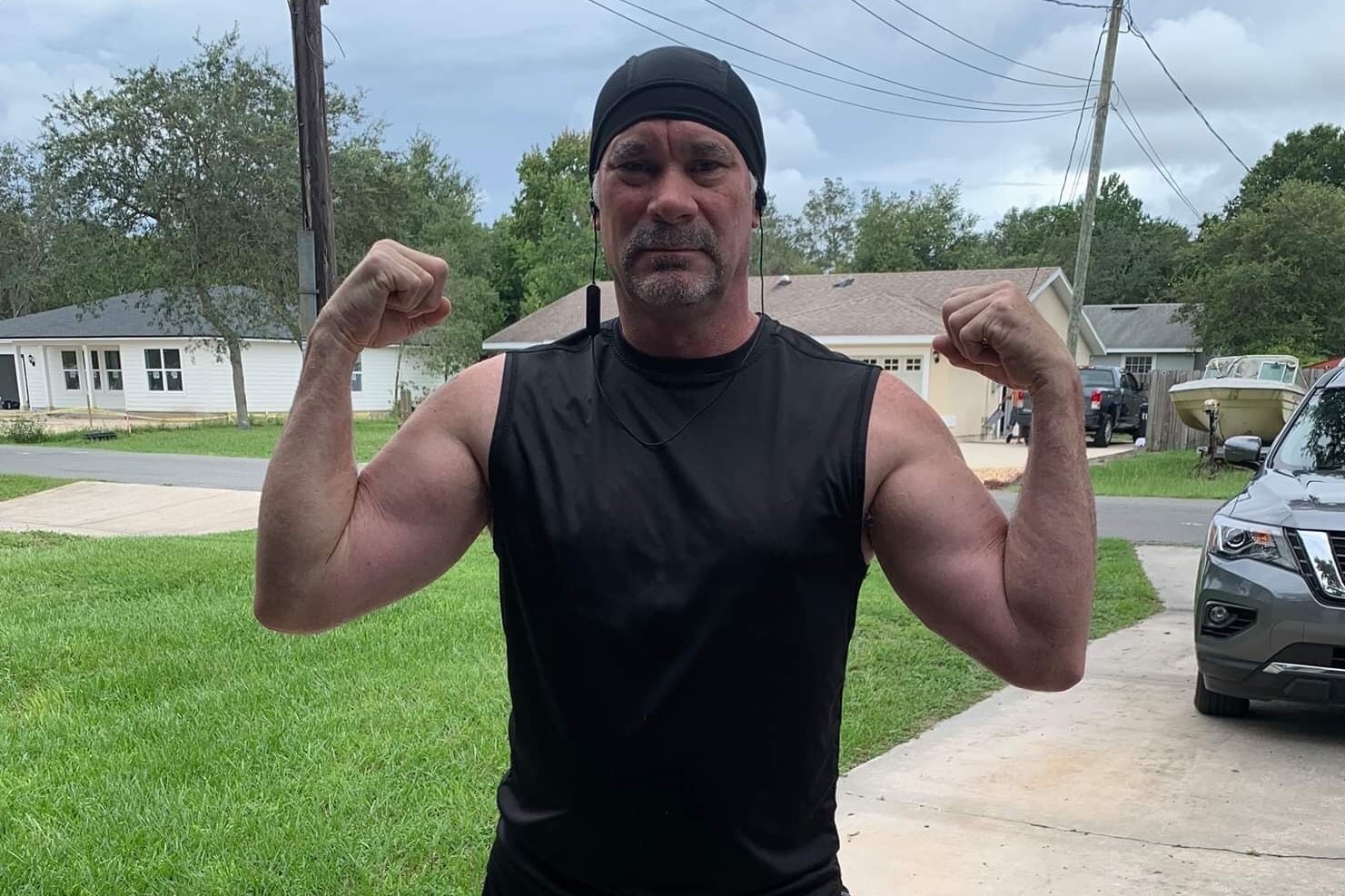 It was 1980, and as a seventh-grader, I roamed the hallways of Clarion Area Junior-Senior High School with everyone seemingly taller than me because they were.
But there were some giants that stood out even more than the other giants. They were the superior record-setting Clarion Area track and field athletes, whose accomplishments will forever be etched onto my brain.
To this day, I still walk by the trophy cases and envision these track and field titans as they were, even as their pictures in the cases begin to yellow and fade. Five of the records that were set in 1980 still stand today on the records board in Clarion gymnasium's newly refurbished trophy corridor. I often wonder "Where are these guys today? Where did Coach Bob Bowersox's dream team of hard-working runners, jumpers and throwers end up?" Some are still in the area and some have moved away.
I caught up recently with one of the titans who resides in Florida. This giant is Marshall Germany.
Germany was a standout in several events but his premier skill was in the high jump.
As a 6-foot-1-inch senior, Germany repeatedly won this event for the Clarion Bobcats, routinely clearing the bar at 6-feet, 2 inches performing the technique called the Fosbury Flop that modern-day high jumpers use.
Coach Bowersox made sure that Germany had all of the tools he needed to continue to make his mark on his sport.
Germany said that he was furnished an inside jumping pit used during the winter months so he could train all year round. The pit was located in the bump-out in the gymnasium so when the basketball team was practicing, Germany was busy jumping. Thousands of jumps a year were further aided by Coach giving him passes during his study halls to go practice and refine his jumps. Bowersox didn't stop there either. He purchased reel-to-reel film of then-national champion and Olympian jumper Dwight Stones clearing the bar. Germany slowed the film speed of the Bell and Howell projector down to dissect every step and body movement Stones made to successfully clear the bar and practiced it over and over again to finally get it right.
Germany had his biggest moment at the State meet in Shippensburg in 2A Track and Field competition where Exeter's Mark Tobias was the favorite to win the high jump.
Bowersox knew Germany was a "money player" expecting that he would rise to the occasion in the face of tough competition.
Germany missed the first two attempts when the bar was set at 6-foot, 4-inches but then successfully cleared over 6-6, 6-7 and 6-8. By then the title was his but he didn't stop there. The state record which stood at 6-9 was within his grasp.
Bowersox remembers that when the fans were chanting and the public address speaker announced the record-breaking attempt he felt confident that Germany would prevail. He then set the state record at 6-9 1/4 and the rest is history, literally. He had leapt an amazing 8 ¼ inches above his height of 6-1. I cannot even dream of jumping my own height let alone clearing one 8 1/4 inches taller than I am.
The Bobcat team that flourished during the late 1970s and into the early 1980s had some advantages for sure – some tangible and some that were harder to measure.
Germany recalls when Clarion showed up to meets they always had a big shelter tent with lawn chairs and either a portable record player or 8-track player blasting from the tent.
"There was only one album that could be played, period. Van Halen 1. No one ever dreamt of changing it knowing there would be repercussions," Germany said.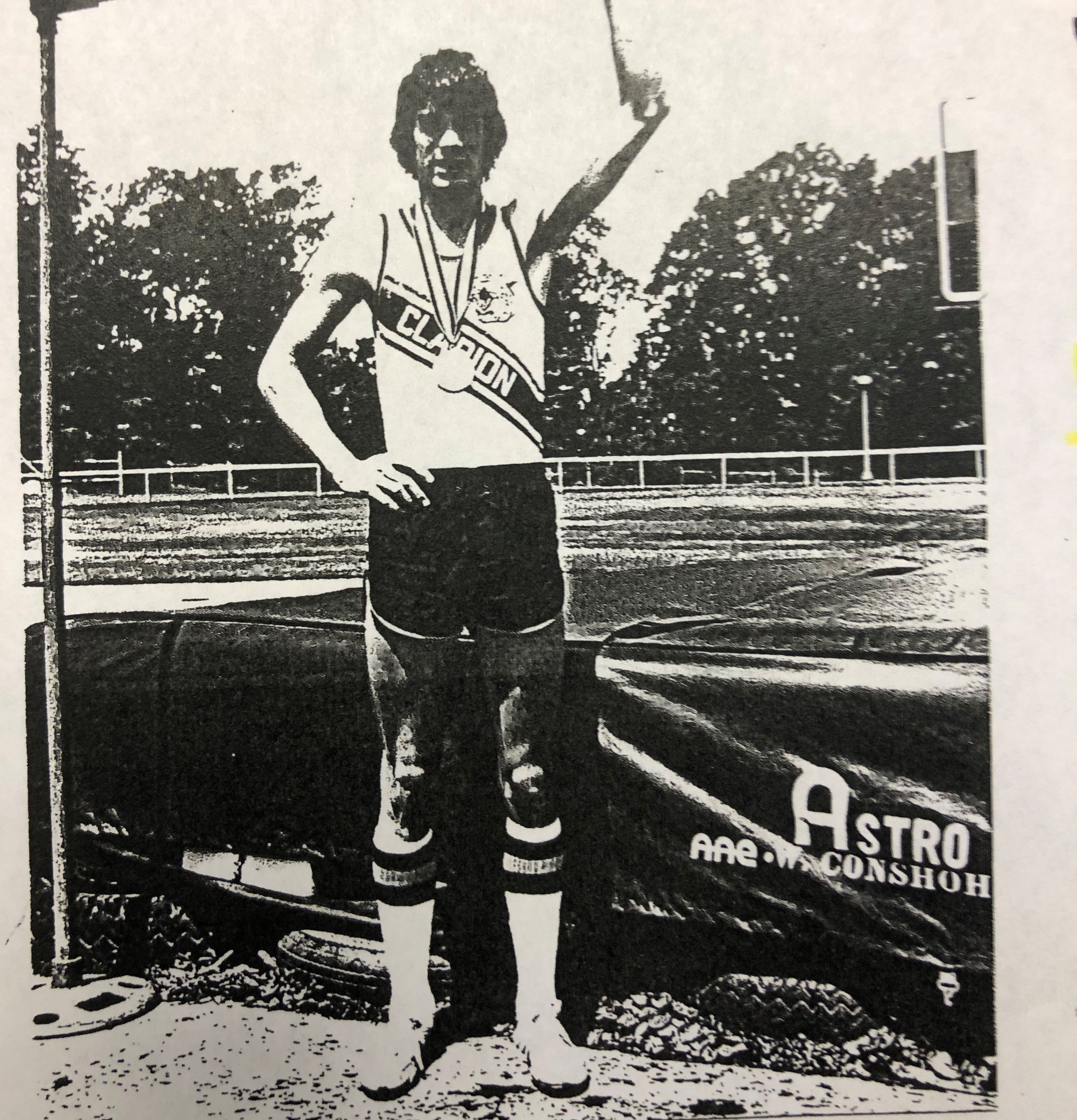 One day, someone tried to change the now vintage album with a country music record that soon met an early demise. I asked if Van Halen 2 was ever a possibility for a change up.
"Nope, only Van Halen 1," Germany said. "Every album after that became softer and couldn't charge us up like the debut album. The seniors picked it and that's all there was to it."
The Bobcat girls' track team was smaller and newer at the time but had a lot of talent too. Germany was quick to add "we were a family. All of the Clarion boys were cheering on the girls too. We really supported each other."
Germany now lives in St. Augustine, Fla. and is Purchaser and Warehouse Manager for St Augustine Marine Center and Boat Yard. He did briefly jump for a small community college but chose to start his career early by working for Hunter Marine Sailboat Company, an American boatbuilder now known as Marlow-Hunter, LLC. Instead of jumping in the air to unprecedented levels. Germany has enjoyed the years diving deep into the ocean on SCUBA excursions.
Despite making Florida his home, Marshall still bleeds black and gold as a loyal Steelers fan.
"I could never be a Jaguars fan and will always be a Steelers fan," Germany said. "However, I am a big Florida Gators fan."
Germany is married to his wife Anna Marie. He has a daughter, Nicole, who is 27, and twin boys Ryan and Brandon, who are 25.