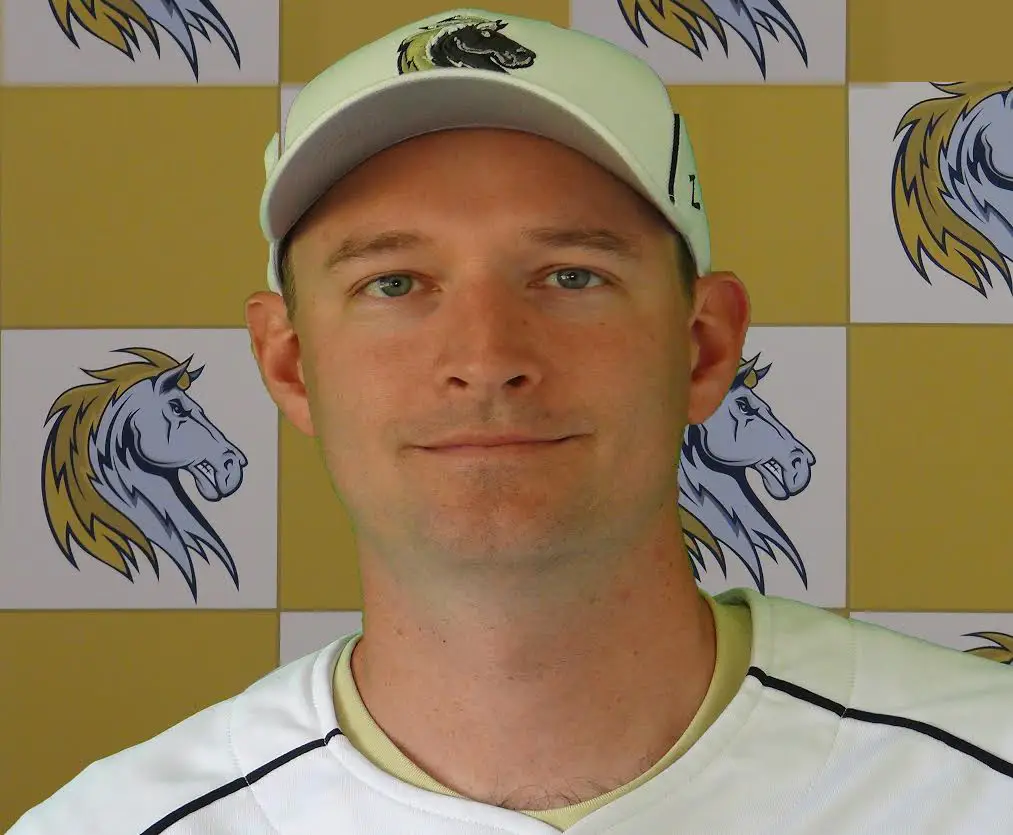 POUGHKEEPSIE, N.Y. – Matt Righter, a Clarion High School graduate and the son of former Clarion University men's basketball coach Ron (Julie) Righter was named the head baseball coach at Vasser College last week.
(Photo courtesy of the Saugerties Stallions)
Righter, who takes over for Jon Martin, who was named as the head baseball coach at Bates College in September, comes to Vasser after serving as the head baseball coach at SUNY New Platz for the past three years.
"I feel honored to have the opportunity to take over this program," said Righter. "Vassar College has a great academic tradition and a baseball program that has been on the rise under Coach Martin's influence. The players are excited and the administration seems determined to have the baseball team compete at a national level. I have no doubt that in little time we can achieve this goal."
Righter, who was drafted by the Detroit Tigers in the 21st round in 2004 and made it as high as Class AAA Toledo, helped SUNY New Platz to a 20-win season this past year while also recruiting and coaching the SUNYAC 2015 and 2016 Freshmen of the Year.
"I am excited to welcome Matt to the Department of Athletics and Physical Education at Vassar," said Vassar College Director of Athletics and Physical Education Michelle Walsh. "His combination of coaching experiences and in-depth knowledge of the game, along with a clearly articulated vision for escalating the program into perennial contenders in Liberty League, will enable him to lead the Brewers to new levels of success both on and off the playing field."
Before his tenure at New Paltz, Righter worked as the pitching coach at his alma mater, Johns Hopkins University in Baltimore, MD from 2009 to 2014. Righter was the recruiting coordinator as well, where he helped lead the Blue Jays to the 2010 NCAA Division III College World Series along with four conference championships.
Furthermore, Righter coached three players that pursued professional baseball careers, along with four All-Americans and two student-athletes that earned NCAA and D3baseball.com Player of the Year accolades.
During his time at Johns Hopkins, Righter also founded eBaseball Training, LLC, which delivered a variety of individual and team lessons, camps and clinics to help amateur baseball players develop their skills and achieve their goals. Within eBaseball Training, he also established the Baltimore Baseball Camp in 2011, a recruiting camp for Maryland college coaches.
In the summer of 2014, Righter went abroad to serve as the head baseball coach and advanced pitching coordinator for the Hünenberg Unicorns of Swiss Baseball Federation. He helped implement strategies for the squad, while helping the Unicorns to the National League B playoffs for the first time in team history. He also managed pitching sessions with other players in the National League A division.
Righter was a two-sport star in his playing days at Johns Hopkins from 2000-2004, earning team captain honors for both the baseball and basketball teams. He was named JHU "Male Athlete of the Year" in 2004 before being drafted. He pitched in the Tigers organization for five seasons.
A 2004 graduate from JHU with a degree in international relations, he earned his Masters in Business Administration in 2009 from the University of Phoenix during his time as a professional baseball player.
"My short and long term vision is of a baseball team that values building trust, working hard and a get the job done mentality," said Righter. "This mindset combined with our current team talent should carry over into wins and hopefully a playoff berth in 2017. I can't wait to work with our current student athletes this upcoming spring, but before that begins I hope to secure a few talented recruits that also believe in this recipe. Hopefully our recruits are as excited as I am to get to Vassar College."
Righter was a standout baseball and basketball player at Clarion High graduating in 1999 before attending Lawrenceville Prep in New Jersey before going to Johns Hopkins. While a Bobcat, he pitched a no-hitter in a District 9 playoff game against Curwensville at Punxsutawney.
Righter's dad, Ron, is the all-time winningest coach in Clarion University men's basketball histroy and led the Golden Eagles to the 2001 PSAC Championship as well as PSAC West titles in 1997, 2000 and 2005. He recently was hired as the Athletic Director at Norfolk Christian Schools in Norfolk, Va.