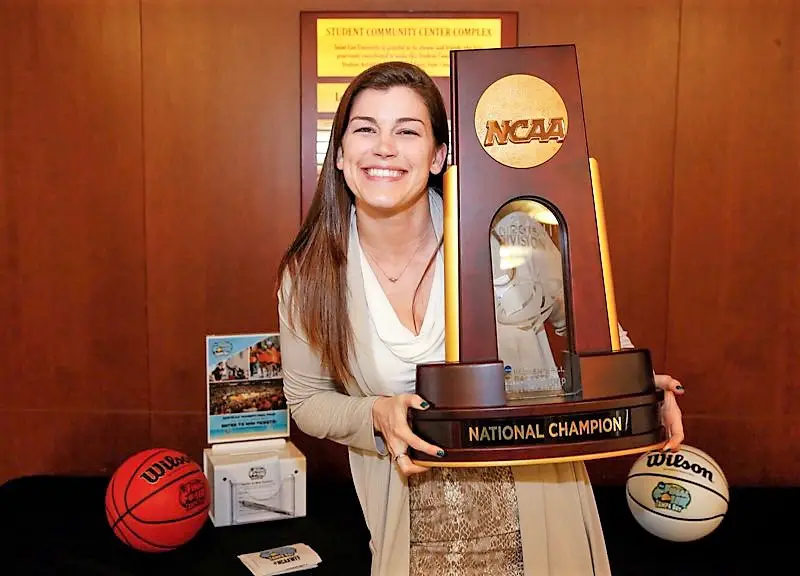 SAINT LEO, Fla. – A familiar face to the Saint Leo Department of Athletics, Erin Bean, a Clarion High School graduate, returns to the pride as Assistant Athletic Director for External Operations, announced Monday by Saint Leo University Vice President and Director of Athletics Francis X. Reidy.
(Photo courtesy of Saint Leo Athletics)
"We are thrilled to have Erin back with us at Saint Leo," Director of Athletics Francis X. Reidy mentioned. "She has the skill set and talents we were in search of as we look to build our brand, to engage the dynamic population growth in the communities of Pasco County and to connect with our center communities around the country."
Bean comes to Saint Leo from the University of South Florida where she spent the past three years as the primary contact for the nationally-ranked women's basketball team, the men's soccer team and assisted with the football program.
Bean has seven years of experience in collegiate athletics, including experience in all three NCAA Divisions. She's had stints at Tennessee Technological University, the Northeast Conference and started her career at Juniata College.
During her time with the Bulls, Bean covered three NCAA Tournament runs for women's basketball, and three championship appearances in the American Athletic Conference Tournament. She promoted the program's first All-American Courtney Williams, the highest drafted (WNBA) female student-athlete in USF Athletics history. She also built the women's basketball social media accounts to some of the most followed programs in NCAA Division I.
Reidy went on to say, "These are exciting times for Saint Leo athletics and we know Erin will do an amazing job of getting the message out to all of our various constituents."
Bean will oversee all aspects of external relations and oversee the athletic communications office.
Bean resides in Wesley Chapel with her husband, Evan Halteman, and their two dogs, Vera and Waylon.