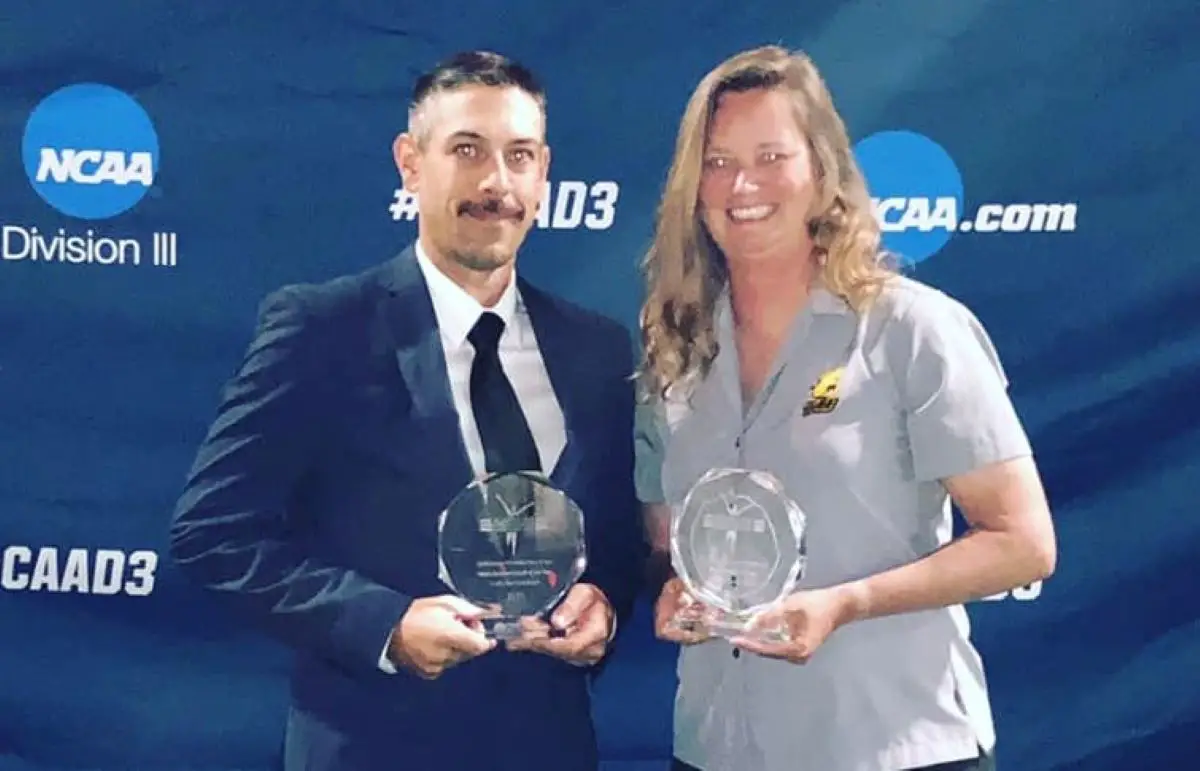 NEW ORLEANS – Clarion native Ben Bevevino, the assistant coach track and field coach at Texas Lutheran, was named the USTFCCCA Division III South/Southeast Men's Assistant Coach of the Year.
(Photo: Ben Bevevino (left), Texas Lutheran assistant coach, along with Texas Lutheran head coach Darlene Holland. Bevevino was named the South/Southeast Assistant Coach of the Year, while Holland was named the Coach of the Year for Men's Track & Field by the USTFCCCA. Photo courtesy of Texas Lutheran Athletics)
Bevevino, in just his first year with Texas Lutheran, had four athletes across three events along with his 4×100-meter relay unit advance to outdoor nationals. His athletes in short sprints, hurdles and high jump accumulated 79 of the team's 236 points en route to a conference championship. Bevevino had three individual and one relay conference record performances at the meet with one of his athletes taking home the Athlete of the Meet honors. He had five All-Region designations overall.
Bevevino was the interim head women's coach at Clarion University before the University decided to not hire him as the full-time head coach after last season despite >protests from his athletes.