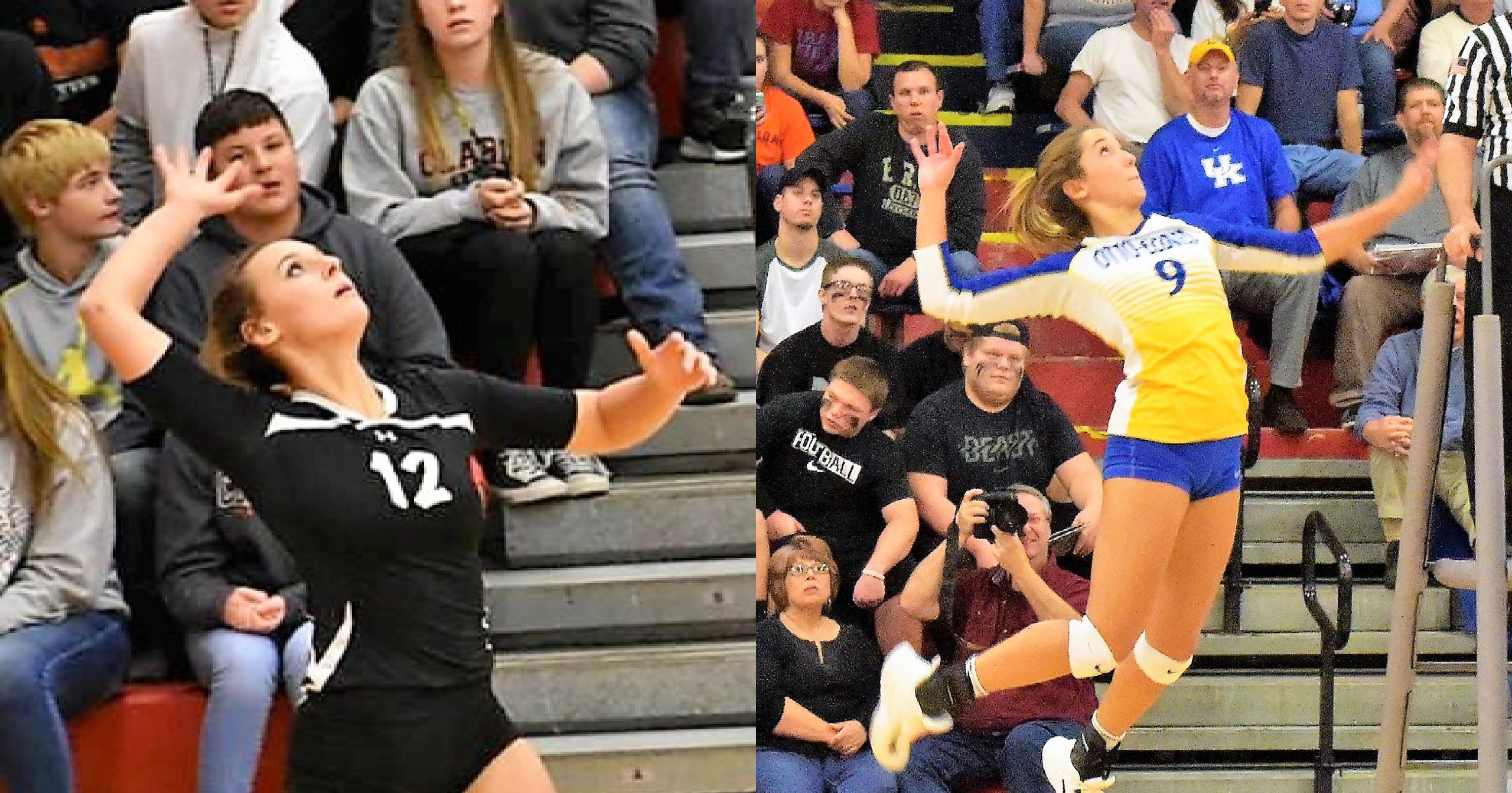 CORAOPOLIS, Pa. – Clarion and Otto-Eldred were both rewarded for great seasons by finishing in the Top 10 of the Pennsylvania Volleyball Coaches Association Final Class 1A poll.
(Cover photo: Clarion's Syndey Kiser (left) and Otto-Eldred's Allison Cousins)
Clarion, which lost in the PIAA semifinals to PIAA champion Maplewood after taking third in District 9, finished ranked No. 2 behind Maplewood, while District 9 champion Otto-Eldred, which beat Clarion, 3-0, in the D9 semifinals before losing to Maplewood in the PIAA quarterfinals, was ranked fifth behind Maplewood, Clarion, PIAA runner-up Marian Catholic and Northern Cambria, the District 6 champion, which went 1-1 vs. Clarion this season including a 3-1 loss in PIAA quarterfinals.
PA VOLLEYBALL COACHES ASSOCIATION CLASS 1A TOP 10 (FINAL RANKING)
1. Maplewood
2. Clarion
3. Marian Catholic
4. Northern Cambria
5. Otto-Eldred
6. Bishop Carroll
7. Cambridge Springs
8. Bishop Canevin
9. Cochranton
10. Nativity BVM
The entire Top 10's for all classifications can be viewed here.