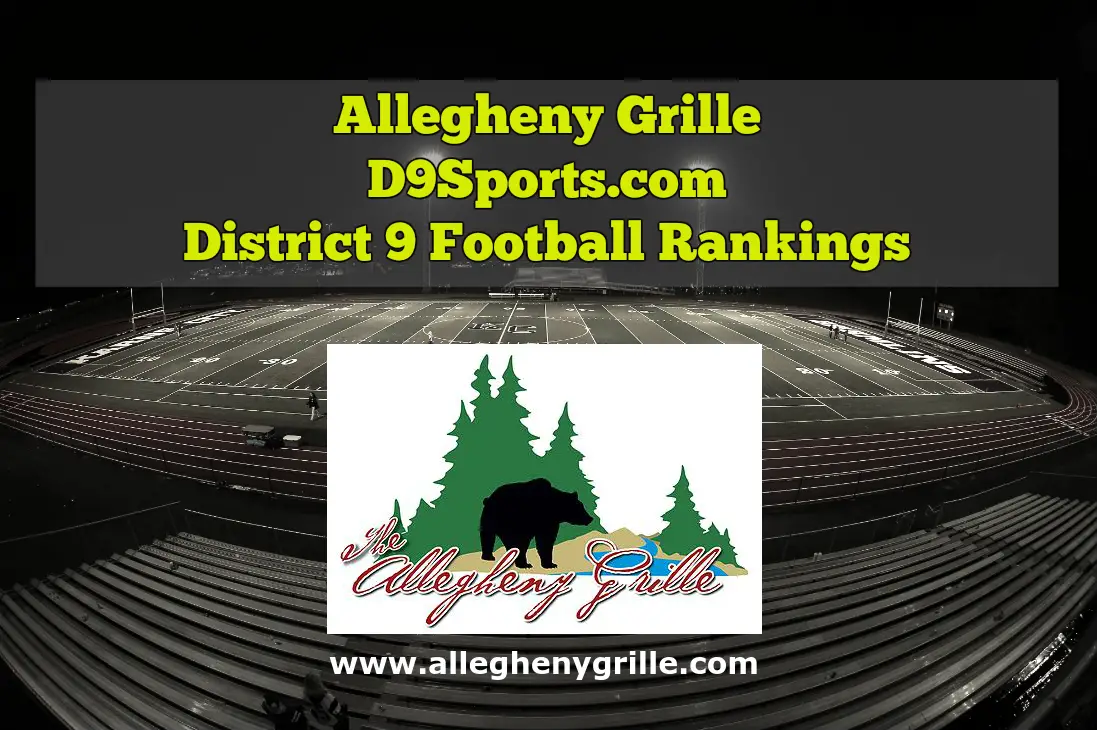 SHIPPENVILLE, Pa. – More movement was seen in the Nov. 8 Allegheny Grille of Foxburg D9Sports.com District 9 Football Rankings with Clarion and Ridgway moving up and Curwensville entering the rankings.
Clearfield (10-1) remains in a tie for the top spot with Kane (11-0) after both teams won semifinal playoff games last week.
Karns City (8-2), which was off, stays at No. 3, but Clarion (9-1) jumps from No. 6 to No. 4 after its impressive win over previous No. 4 Brockway (8-2), which falls to No. 5.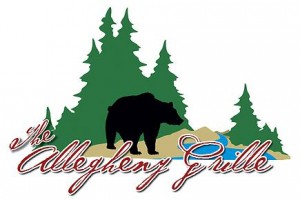 Ridgway (8-2), which had a bye moves up a spot to No. 6 with DuBois, which lost to Johnstown, drops back two spots to No. 7. Clarion-Limestone (8-2) and Elk County Catholic (7-3) remain at No. 8 and No. 9 after close playoff victories, and Curwensville (6-4) joins the Top 10 after picking up a playoff win over Coudersport. St. Marys (6-4) dropped out after losing to Perry.
As the playoff fields narrow, there are a number of Top 10 matchups this week with Kane playing Clarion in the D9 2A title game and C-L taking on ECC and Curwensville matching up with Ridgway in the D9 1A semifinals.  
The Allegheny Grille is a restaurant situated alongside the Allegheny River in Foxburg with breathtaking views, stellar service and fine cuisine. It's open daily at 11 a.m. and on Sunday's features the "Best Brunch in Town" from 11 a.m. to 4 p.m. It's the perfect spot for your luncheons, dinner, meetings, wedding or anything your heart desires. For more information or to make a reservation, call the Allegheny Grille at 724-659-5701 or visit it on the web at www.alleghenygrille.com.
| | | | |
| --- | --- | --- | --- |
| RANK | TEAM | RECORD | LAST WK |
| 1(t) | Kane | 11-0 | 1(t) |
| 1(t) | Clearfield | 10-1 | 1(t) |
| 3 | Karns City | 8-2 | 2 |
| 4 | Clarion | 9-1 | 6 |
| 5 | Brockway | 8-2 | 4 |
| 6 | Ridgway | 8-1 | 7 |
| 7 | DuBois | 6-5 | 5 |
| 8 | Clarion-Limestone | 8-2 | 8 |
| 9 | Elk County Catholic | 7-3 | 9 |
| 10 | Curwensville | 6-4 | NR |