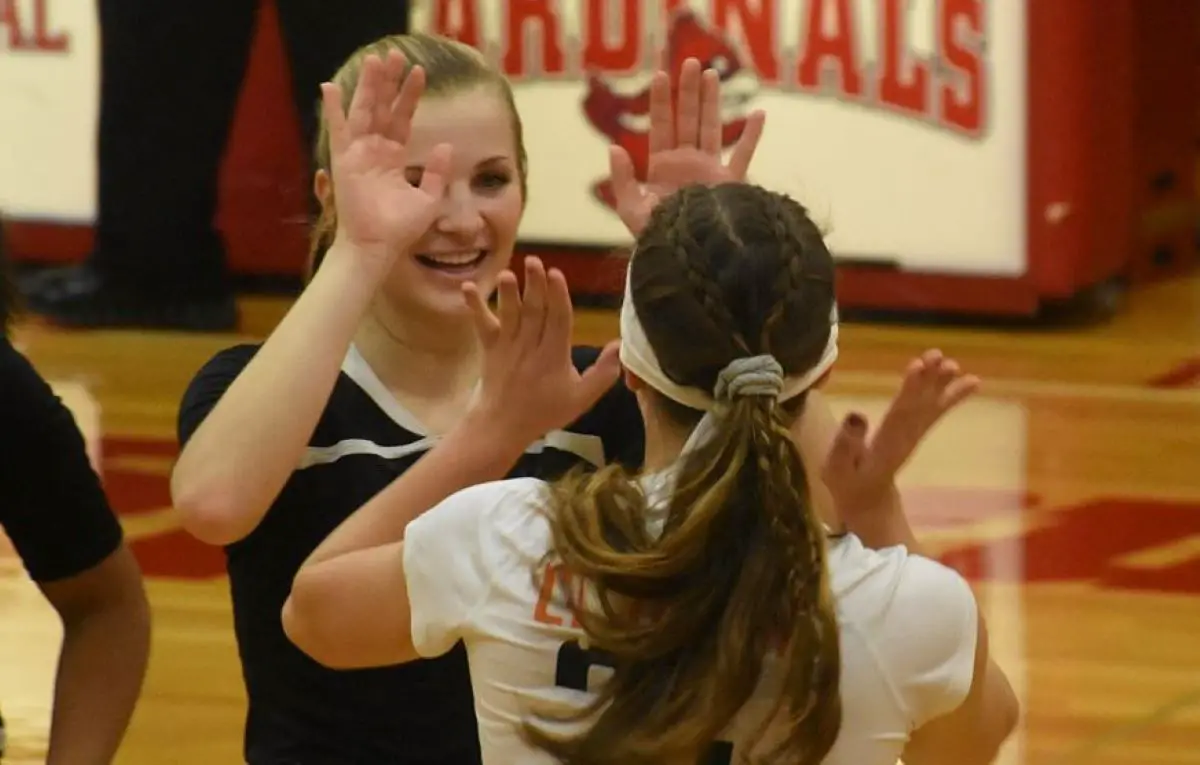 MECHANICSBURG, Pa. – Clarion will face defending state champion Northern Cambria in the PIAA Class 1A semifinals at 6:30 p.m. Tuesday, Nov. 12, at Clearfield High School, it was announced by the PIAA Sunday.
(Photo: Clarion's Kait Constantino (facing the screen) and Jordan Best (facing away from the screen) hi-five during Saturday's PIAA quarterfinal win over Bishop Carroll. Photo by Kim Constantino) 
The District 9 champion Lady Cats advanced to the semifinals with a 3-0 win over Bishop Carroll Saturday, while District 6 champion Northern Cambria beat Cochranton, 3-1.
The winner of the match will play the winner of the other semifinal contest between District 5 champion Berlin Brothersvalley and District 11 champion Nativity in the championship match to be held at 10:30 a.m. Saturday, Nov. 16, at Cumberland Valley High School in Mechanicsburg.
The Clarion vs. Northern Cambria match will be audio broadcast live on D9Sports.com and exploreClarion.com starting at 6:20 p.m.