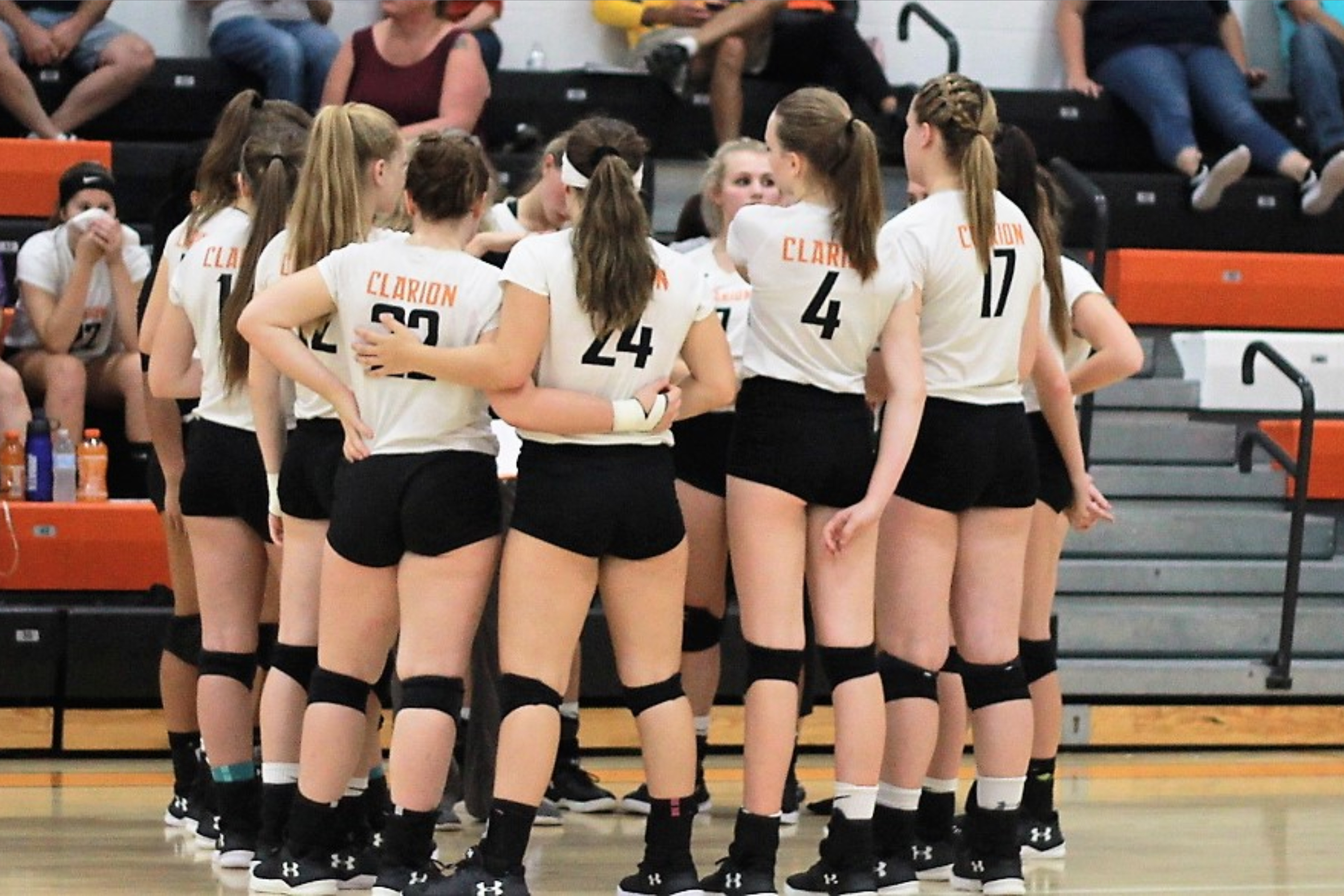 MECHANICSBURG, Pa. – The Clarion volleyball will take on Northern Cambria in the PIAA Class 1A quarterfinals at 5 p.m. Saturday, Nov. 10, at Punxsutawney High School.
(Photo by Jared Bakaysa of JB Graphics. See more of Bakaysa's work here)
District 9 champion Clarion advanced to the quarterfinals with a 3-0 win over Cambridge Springs Tuesday while Northern Cambria, the second-place team out of District 6, beat WPIAL champion Bishop Canevin to advance.
It will be the second meeting of the season between the teams in a best-of-five format with Northern Cambria winning 3-0 at Northern Cambria in mid-September. The teams also met in the quarterfinals last year with Clarion winning 3-1.
The game is the fourth of four matches at Punxsutawney Saturday with action getting started at noon with a Class 2A quarterfinal between District 6 champion Bald Eagle Area and District 10 champion Corry. Action continues at 1:30 p.m. with a Class 3A matchup between District 10 champion Warren and WPIAL runner-up Thomas Jefferson. Then at 3:30 p.m. the other Class 1A quarterfinal in the Western half of the bracket between District 10 champion Cochranton and District 6 champion Bishop Carroll will take place.