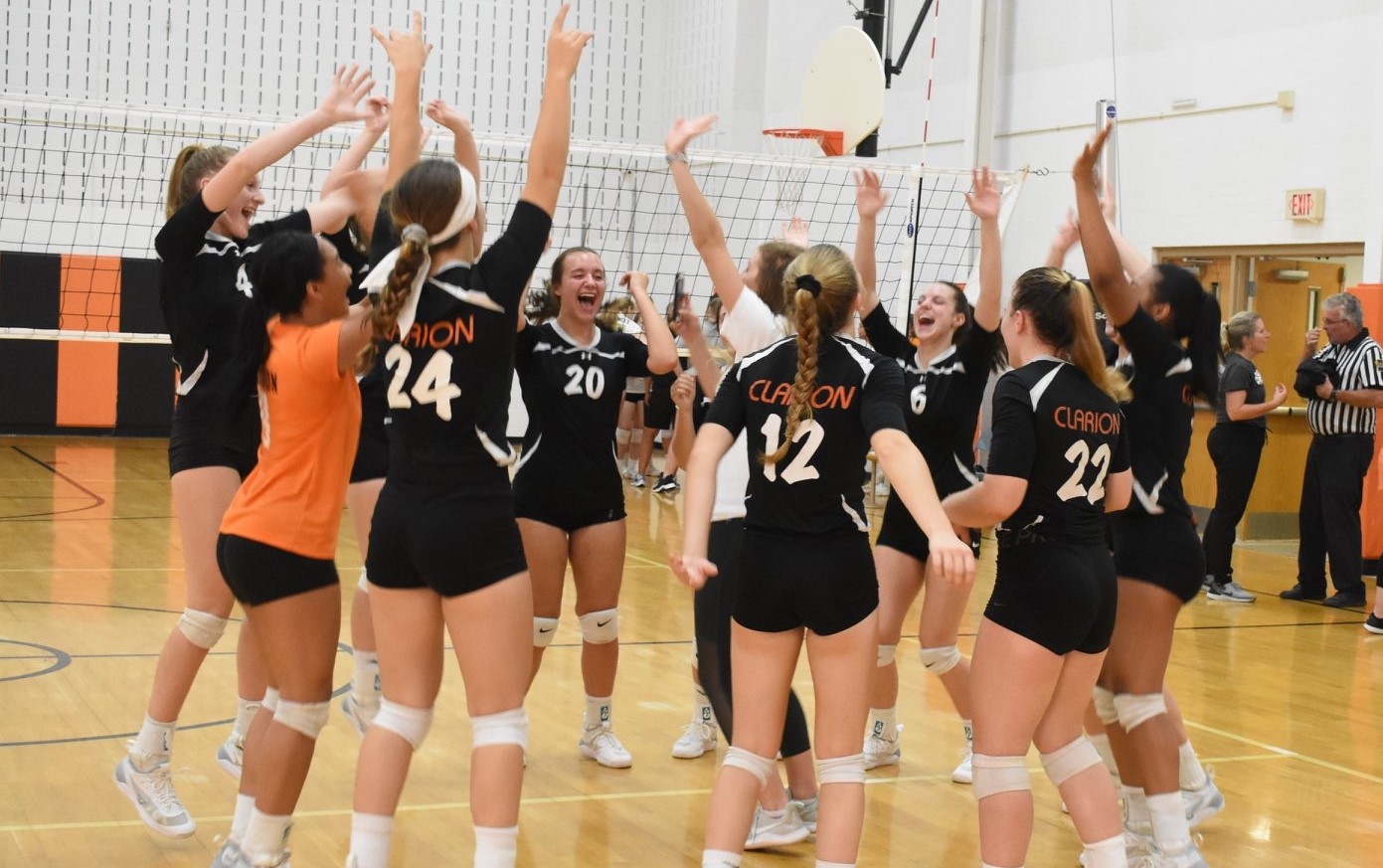 CLARION, Pa. – Getting a total of 66 kills on the day from Korrin Burns, Clarion won its own tournament against some of the top competition from Districts 9 and 10.
(Submitted photo)
The Lady Cats went 5-1 in pool play with the lone set loss coming to Fort LeBoeuf and then beat Cochranton (25-8) and Warren (25-17) to reach the championship match against Maplewood. Clarion then swept past the Lady Tigers, 2-0 (25-17, 25-21).
Kait Constantino added 27 kills for the Lady Cats with Brenna Campbell running the offense with 106 set assists. Constantino paced the defense with 38 digs.
Joining Clarion, Cochranton, Maplewood and Warren in the final eight single-elimination portion of the tournament were Elk County Catholic, Bishop Carroll, Cambridge Springs and Fort LeBoeuf.
Maplewood beat ECC in the quarterfinals and Bishop Carroll in the semifinals after Bishop Carroll beat Cambridge Springs in the quarterfinals. Warren topped Fort LeBoeuf in the quarterfinals before falling to Clarion in the semifinals.
Other teams in the tournament included Cranberry (0-6 in pool play), Wilmington (0-6 in pool play) and Bradford (1-5 in pool play).