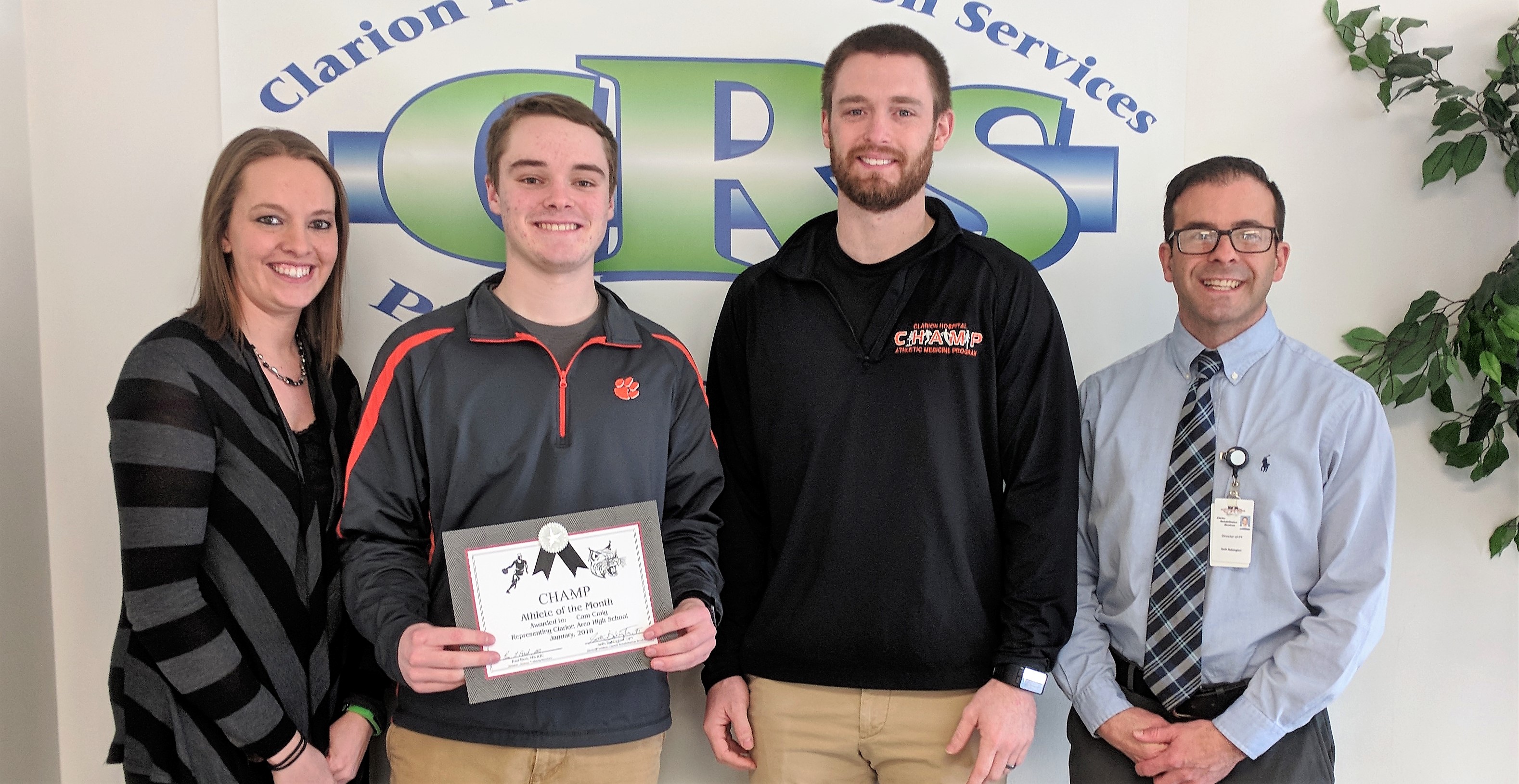 CLARION, Pa. (EYT) – Cam Craig, a senior at Clarion High School, is the January Clarion Rehab Services and CHAMP (Clarion Hospital Athletic Medicine Program) Student-Athlete of the Month.
(Photo from left: Kari Best, Director of Sports Medicine; Cam Craig; Rich Herron, Clarion High School Athletic Trainer; and Seth Babington Owner of Clarion Rehab)
Cam plays golf, basketball and baseball for the Bobcats and recently scored his 1,000th career point in basketball while helping Clarion to the PIAA Class 1A baseball championship game last spring.
His hobbies include spending time with his family, friends, and girlfriend as well as watching the Pens. Cam also works at Olympia Sports, serves at Keystone SMILES and volunteers at the Tri-County Humane Society when possible.
Cam's future plans are to attend Slippery Rock University to major in Physical Therapy. He currently holds a 4.0 GPA and is also the treasurer for the National Honor Society.
His favorite high school sports memories include making it to states in baseball his junior year and scoring his 1,00th point in basketball.
Cam says the most inspiring people in his life include his dad Jason and his mom Tracy, as well as Tiki Khale and Jess Quinn.
The CHAMP Student-Athlete of the Month receives gift certificates to both DE Sports, Inc., and The Pizza Pub.