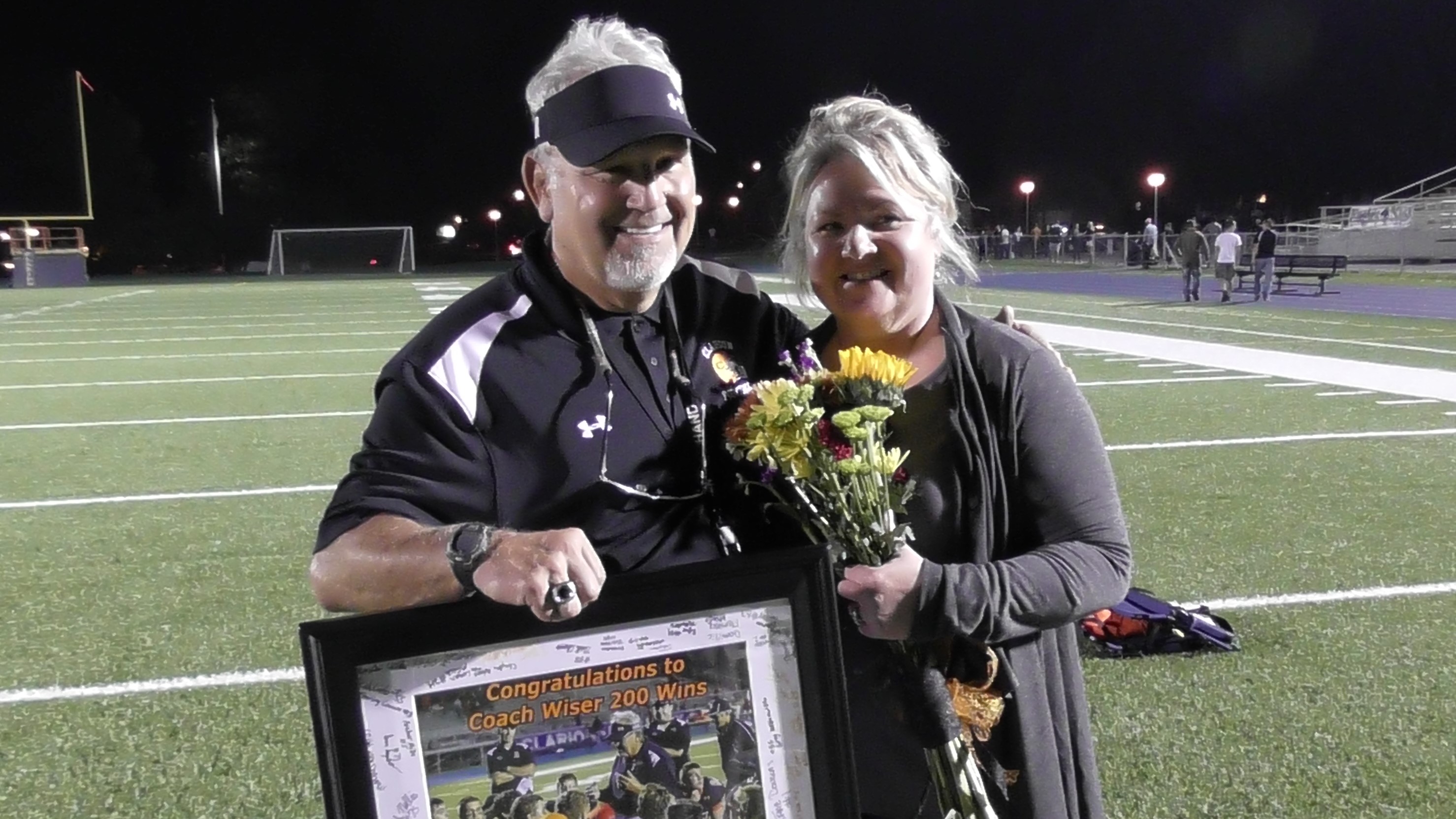 CLARION, Pa. – With a 34-14 win over rival Clarion-Limestone in the Black & Blue Brawl Presented by ExploreClarion.com, Clarion head coach Larry Wiser became the third coach in District 9 history to record 200 wins.
(Cover Photo of Larry Wiser with his wife Annie after winning his 200th career game Friday night)
Wiser, who had a career record of 200-91-1 with three District 9 1A titles, joins Clearfield's Tim Janocko, who won career game No. 251 Friday night, and former Coudersport head coach Paul Simcoe (204) in the 200-win club in D9 history.
Wiser reacts to getting his 200th career win.