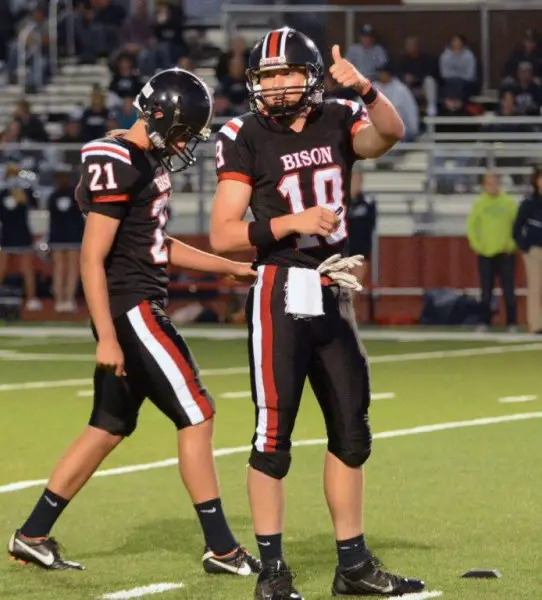 There are actually two Class AAA playoff races in District 9.
The first, is for the District 9 Class AAA title game to be held Week 10. That race involves three teams, Bradford, Clearfield and Punxsutawney, with two of the teams making the title game. The winner of the title game is not guaranteed a spot in the sub-regional playoffs, which is used to compete for the PIAA Championship.
The second race, is for the sub-regional playoffs with seven teams from Districts 5, 6, 8 and 9 competing for four playoff spots with the playoffs starting in Week 11. The seven teams and the districts they represent are Bellefonte (District 6), Bradford (District 9), Clearfield (District 9), Greater Johnstown (District 6), Punxsutawney (District 9), Somerset (District 5) and University Prep (District 8).
In both playoff races, the PIAA Ranking System is the sole determiner of the playoff spots. Overall record is not used. The PIAA Ranking System uses the following criteria in Class AAA:
Points awarded for beating opponent based on classification. Beating a Class AAAA team earns a team 120 points, beating a Class AAA opponent earns a team 100 points, beating a Class AA opponent earns a team 80 points and beating a Class A opponent earns a team 60 points. Teams then also earn points for the number of wins a team they beat wins earning 10 points for every win an opponent that they beat wins during the season (Example: Team A beats Team B. Team B finished with 5 wins. Team A earns 50 extra points). There are no points of any type awarded when a team loses.
DISTRICT 9 PLAYOFF RACE (top 2 teams advance to District 9 title game)
1. Clearfield – 570 points
2. Punxsutawney – 440 points
3. Bradford – 110 points
SUB REGIONAL PLAYOFF RACE (top 4 teams advance to sub-regional playoffs – a team can opt out of the postseason)
1. Somerset – 720 points
2. Clearfield – 570 points
3. University Prep – 520 points
4. Punxsutawney – 440 points
5. Johnstown – 420 points
6. Bellefonte – 180 points
7. Bradford – 110 points