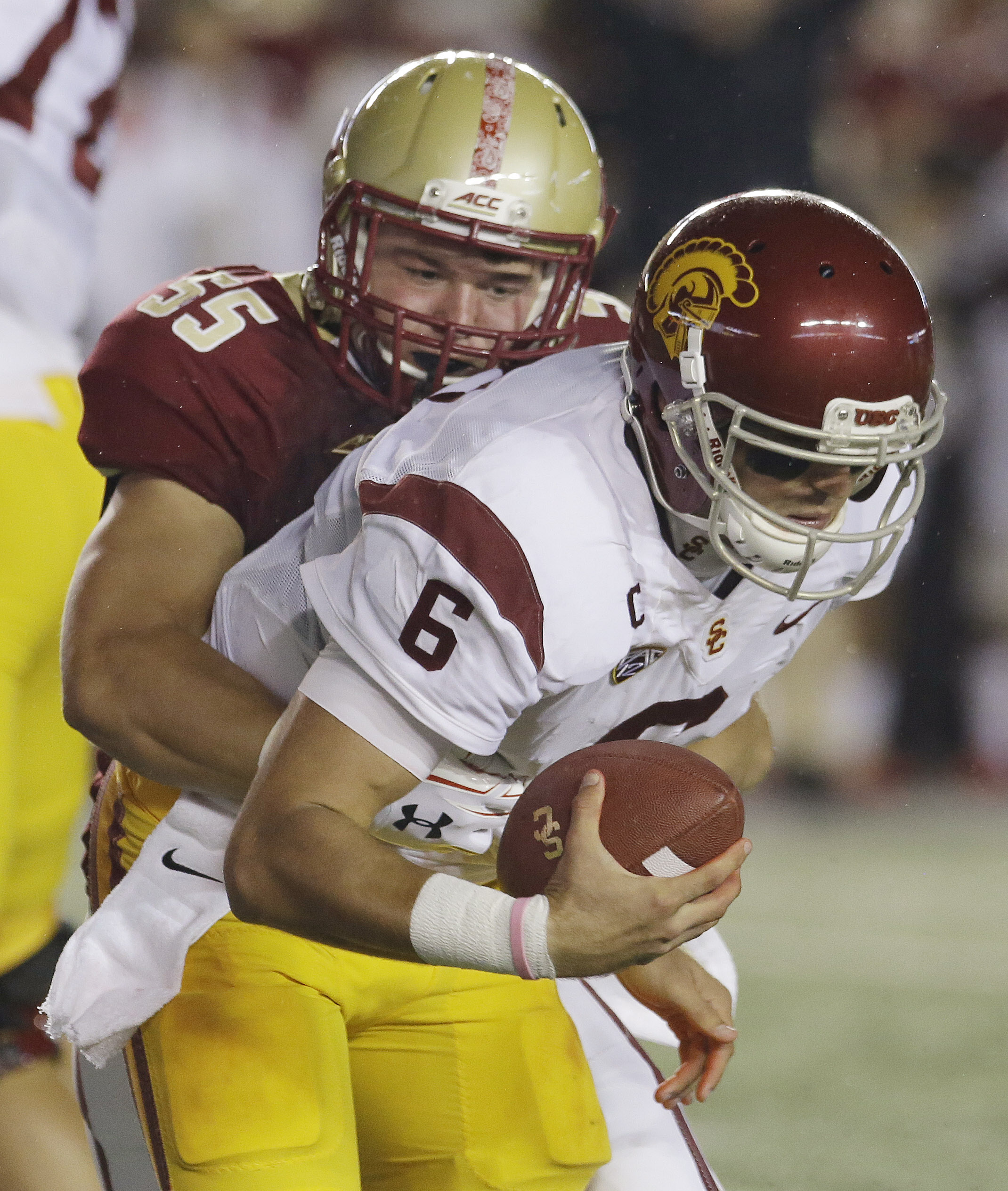 CHESTNUT HILL, MA — Boston College shocked No. 9 Southern California Saturday night, and 2014 Clearfield graduate Christian Lezzer had a hand in the 37-31 victory.
Lezzer, a true freshman, sacked USC  (2-1) quarterback Cody Kessler in the first quarter, one of five BC sacks on the night.
Golden Eagles' quarterback Tyler Murphy rushed for 191 yards, including breaking free on a 66-yard touchdown run with 3:30 to play to help seal the win.
Boston College (2-1) outgained the Trojans 506-337.