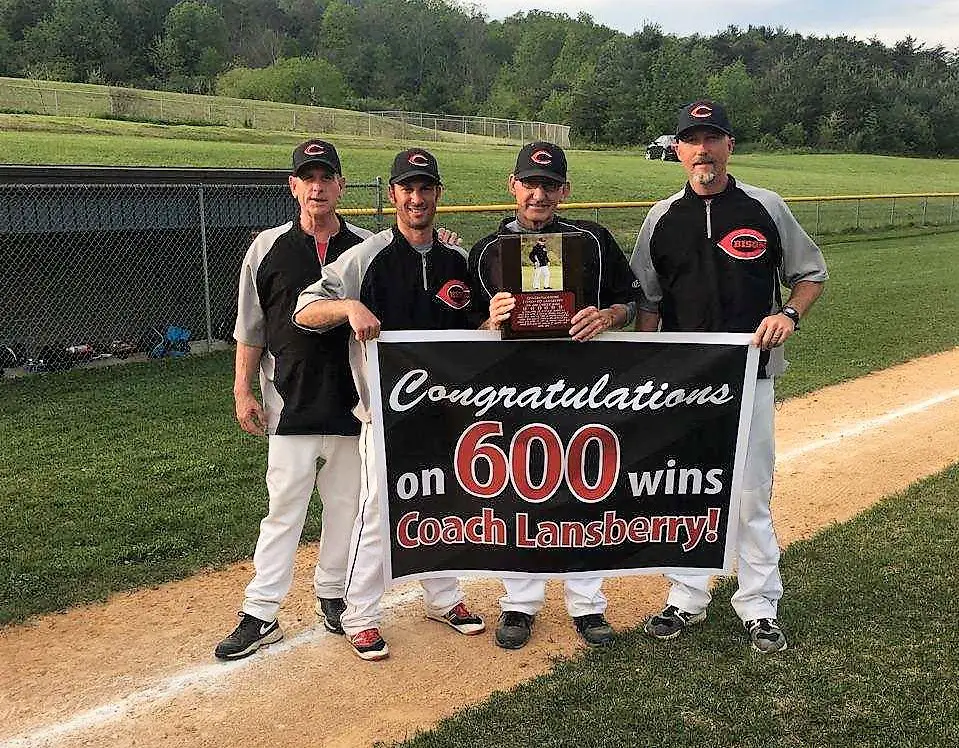 WINGATE, Pa. – The day of Sid Lansberry's first-ever game as the manager of the Clearfield baseball team, the front page of the Clearfield Progress touted "B52s Return to Action Over North".
(Photos courtesy of Donnie Shimmel)
That would be a reference to the Vietnam War and the return of the United States bombing North Vietnam for the first time since 1968, a span of four years.
'
The date was April 10, 1972, and on that day Lansberry guided the Bisons (notice the "s" was still being used) to a 2-1 win over St. Marys at Clearfield's Driving Park located at the county fairgrounds.
It was a walk-off win for Clearfield, as Frank Stolirchick singled home Mark Morgan with the winning run with two outs in the seventh making a winner out of Steve Harper, who took over in the fifth for Ken Stewart. Jerry Bickel was 2-for-3 in the game with an RBI triple, as Clearfield tied the game with a run in the sixth and won it in the seventh.
Fast forward 45 years, and it wasn't quite as dramatic but the Clearfield Bison (the s was dropped a few years ago) gave the veteran head coach win No. 600 with a 14-3, six-inning victory at Bald Eagle Area.
Zane Morgan had three hits, including a home run and a double, three RBIs and three runs scored for Clearfield, whose win makes Lansberry 600-413-3 in his career at the school.
Tommy Hazel added three hits of his own, including a double, and two RBIs, as the Bison jumped out to an early 3-0 lead after an inning before adding solo runs in the third and the fourth and breaking the game open with a five-run fifth followed by a four-run sixth.
Reese Wilson also had a three-hit day for Clearfield with a double of his own, an RBI and three runs scored, while Seth Bumbarger had a pair of hits, including a double, and drove in two.
Eli Glass chipped in with two singles and a sacrifice fly, while Ty Bender hit a solo home run and had two RBIs. Every Bison starter had at least one hit while scoring a season-best 14 times.
Will Myers got the win going six innings allowing three runs, two earned, on five hits and three walks while striking out four.
The victory should secure the top seed in the District 9 Class 4A playoffs for Clearfield.
NOTES – Lansberry is a 1964 graduate of Clearfield High School and played college baseball at Juniata before returning to his alma mater. He spent two stints as an assistant coach under Don Turley before taking over the helm … Lansberry's first year at Clearfield corresponded with a couple of other first in program history. It was the first year the school played in the Central Penn League and the first year Clearfield fielded a junior varsity team, according to a story in the April 8, 1972, Clearfield Progress.